Remember that big hair I mentioned in my Hourly Comic the other day? Well, I decided to give it a test-drive to today's event at the University of Hertfordshire, along with a new hat. That, in itself, was all rather exciting.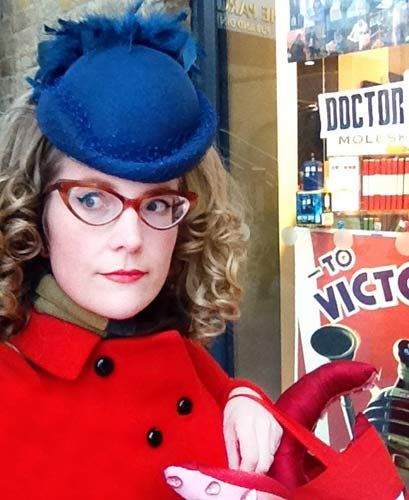 But more exciting was meeting my Oliver and the Seawigs co-author Philip Reeve at Platform 9 3/4, where we set off to...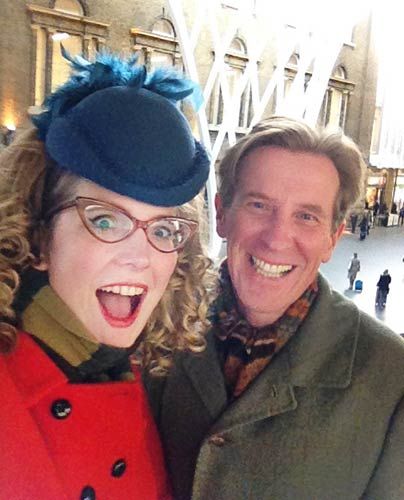 ...the most excellent gathering of Seawigs yet seen! Now that was SUPER exciting.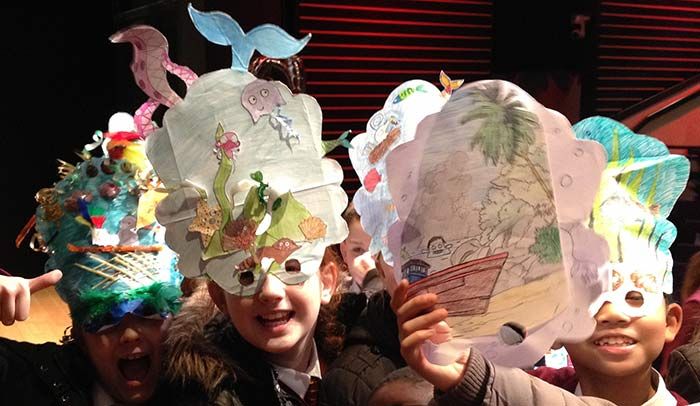 For the Joy of Reading celebration, organiser Maureen Irving and her team packed over 400 school kids into the university's state-of-the-art theatre, and the kids were fabulous. Some of schools had made amazing Seawigs, and they all drew Sea Monkeys and went absolutely ape when we all sang the Eep Song together.




Check out some of these great Seawigs! I love these, they're much more Mardi Gras than Marie Antoinette, which was just what I was hoping. Some kids really went all-out with the 3D effects!





And others were quite painterly! The girl whose Seawig it is on the left told me she'd spent six hours working on hers, and it looked fabulous.




Don't forget, if you or some kids you know want to try making your own Seawig, I've posted a downloadable template on my website. Or just make one from scratch!)




Even one of the teachers turned her hair into a Seawig! This was the tenth anniversary of the Joy of Reading festival, and here's Maureen Irving, in the Aran jumper, who put so much effort into it. She was also the key person in organising the Unicomics Festival back in 2010, and that lady really knows how to plan things that turn out fabulously. Thanks so much, Maureen!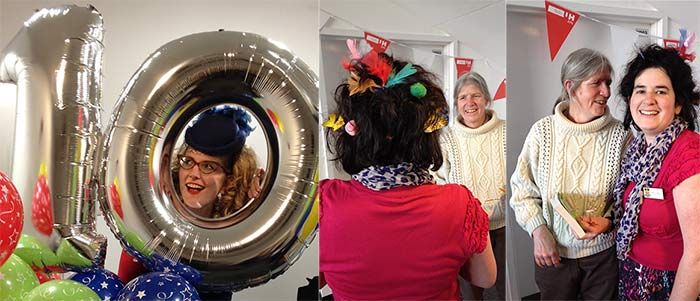 Lots of excited kids with books, no major wardrobe malfunctions, all good. And then Reeve and I got a well-deserved rest in some very cool space chairs(!) before dinner. Well done, Reeve!