Families (and everyone else, too!), if you're in London, come draw with my co-author Philip Reeve and me in a big Southbank stage event. I'll be wearing my special new Shark Seawig (designed by Laura Drake Chambers, who works downstairs at our studio) and there will be lots of fun things going on there for the Imagine Festival. The event's free, at 3pm, this Sunday (tomorrow).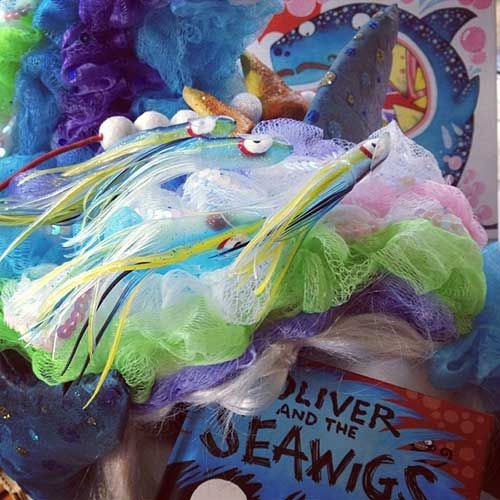 Foyles will be selling Oliver and the Seawigs and There's a Shark in the Bath if you'd like us to sign and doodle in your copy. Southbank Imagine Festival website details here. (You can print out your own Seawig from the website if you want to come festively attired. :)

And I've been to Norway! More about that very soon...