Yesterday at the Imagine Festival in the Royal Festival Hall, I got to launch my new Shark Seawig!




My Oliver and the Seawigs co-author Philip Reeve and I joined the magnificent Madame Lark on stage in the central Clore Ballroom for a session of BIG HAIR. Madame Lark totally gets the big hair thing.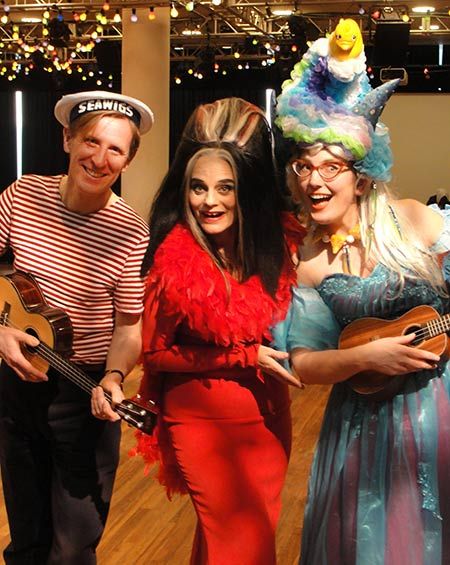 We had loads of fun leading families in drawing Sea Monkeys and treated them to our special Sea Monkey sea shanty (also known as The Eep Song).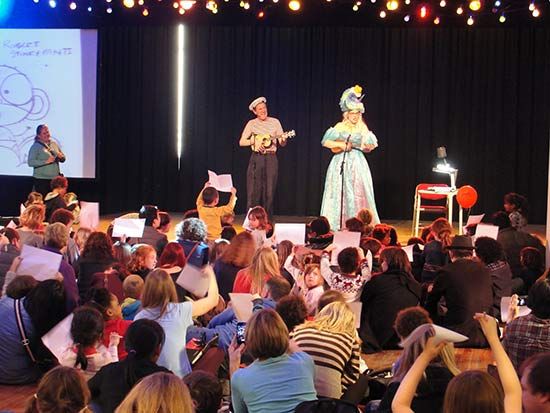 Several people asked me if I'd made the Shark Wig myself, and no, I didn't make my headgear this time! We have some theatre designers working downstairs at our studio and it seemed like a perfect opportunity to commission something. Here's Laura Drake Chambers in the studio she shares with Sam Wyer, working on the Shark Wig. (Sam made the matching shark tooth necklace.) You can follow them both on Twitter as @LauraDrakeC and @Woodenfingers.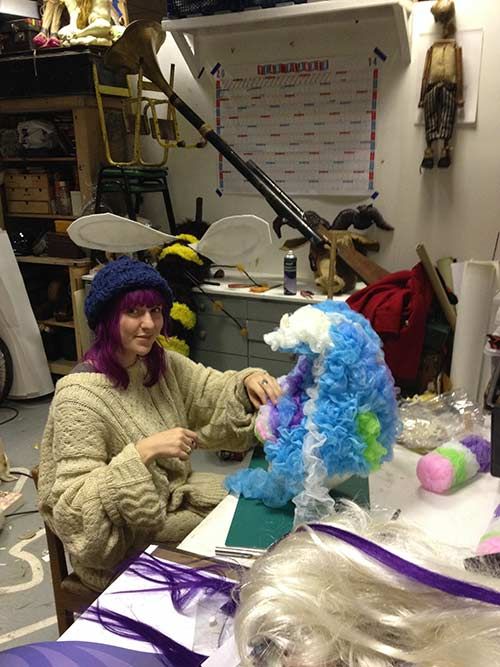 And here's Laura in my studio, presenting the finished Shark Wig! I added some little fishing lures to the hair, and it was set to go.




Here's a close-up. The wig's made from things you could find in a bathroom. Then I had some pretty fishing lures tucked into a hidden pocket in my suitcase (I'd totally forgotten they were there!), so I tied them onto the hairpiece.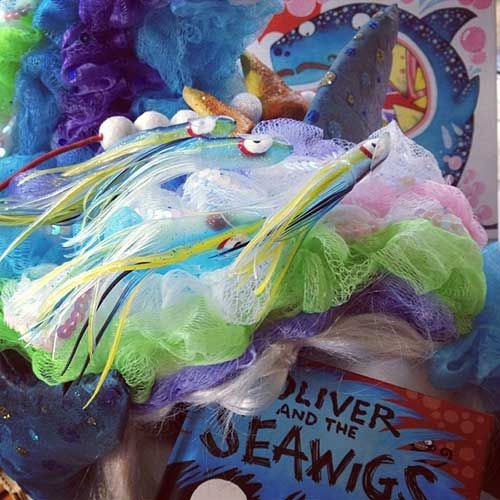 The sharks in There's a Shark in the Bath love bathroom wigs, too.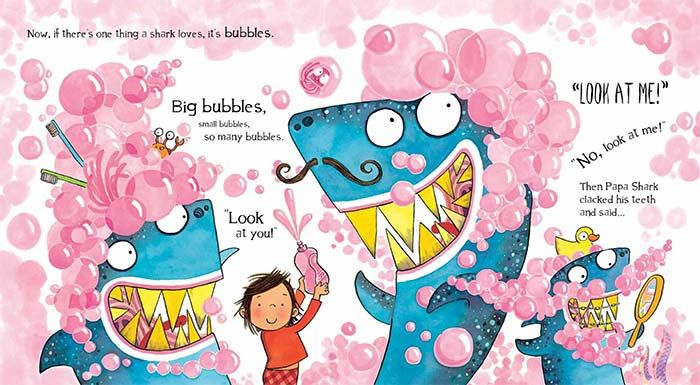 But Madame Lark and I weren't the only ones wearing fancy headgear; check out these Seawigs! Zaman Wong e-mailed this photo to us of Firoz - sporting a shipwreck from the Spring 2014 collection - and Surayya - with the classic mermaid, accessorized with mackeral and starfish. Zaman reported that both kids were extremely jealous that my Seawig had a rubber duck.




And more awesome Seawigs by Orlaith, Esme and Elias! (You can print out a Seawig template from the website.)




We also has a special guest appearance from Dulcie, the real-life star of my picture book There's a Shark in the Bath. Dulcie came up on stage for a clap, then Philip and I serenaded her after our signing.




A little glimpse of Madame Lark at work: she's doing that with her voice!




Big thanks to Tamsin Ace, Ruth Huddleston, Jessica Ihejetoh and everyone who have been working so hard to make the Imagine Festival happen! And thanks to Foyles Southbank for supplying our books! (That's Nora Goldberg on the right; you can follow her on Twitter as ExLibrisNora.)




There are lots more Imagine Festival events happening, until Sun 23 Feb, so if you're anywhere near London, do check out the website!