A little doodle from this morning: self portrait as shark. This is me today, working hard and clacking my teeth.




But in the meantime, lots of exciting things are going on! The Lakes International Comic Art Festival has announced the two artists who have won the competition to draw 24-Hour Comics with us: Joe Decie and Warwick Johnson Cadwell. Those guys are two of my all-time favourite comic creators, so I'm super excited. And, if I was a different sort of person, I'd probably feel intimidated, but really, it's just going to be a lot of fun. I'm hugely excited about LICAF this October in Kendal. I've never been, but last year everyone was raving about what a wonderful festival it was, and I'm looking forward to taking part in it. You can read John Freedman's article about the latest announcement and see some of Joe and Warwick's work here at Down the Tubes.

Warwick has a wonderful, loose, slightly abstract way of drawing that I absolutely love; his odd takes on perspective remind me a little bit of one of my early children's book influences, Satoshi Kitamura, but Warwick's linework is much more wild. Joe takes a much more gentle, watercolour approach and his storytelling is wonderfully witty and surreal.




Stuart and I joined the Reeve family the other day to go see Jeeves and Wooster at the Duke of York Theatre in London. It's BRILLIANT, I laughed so hard my stomach hurt. It's ingeniously worked as a play within a play and the actors make me smile just thinking about them. Highly recommended!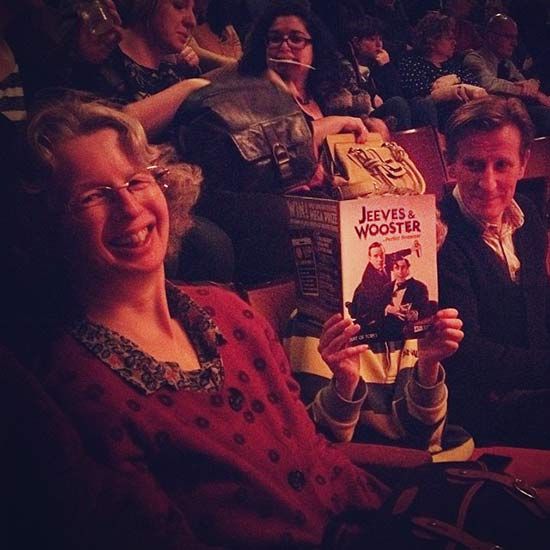 Okay, now some other cool things people have pointed out to me on the Internets... Check out this fascinating looking documentary Kickstarter campaign, She Makes Comics. I've given it a small backing; think about donating something, even just five bucks via Paypal. It'd be great to see more women comics people in the spotlight. (Thanks to my web designer, Dan Fone, for tipping me off to it.)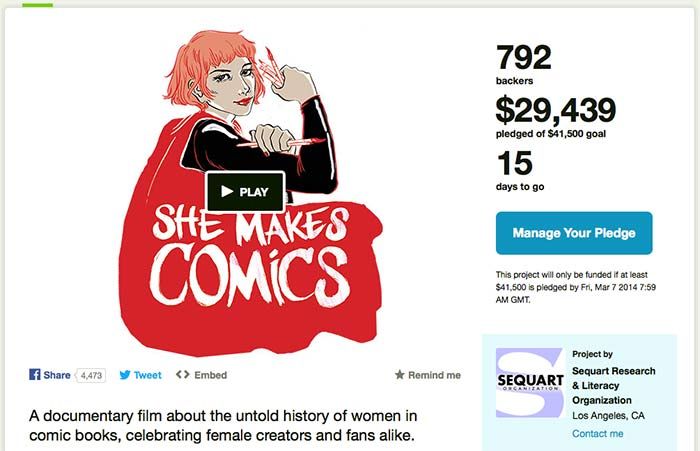 I saw on Twitter that Moontrug is hosting a competition to write and draw about your own Seawig creation. I don't know the amount of the Waterstones voucher prize, but I can guarantee drawing Seawigs is Lots of Fun. Details here!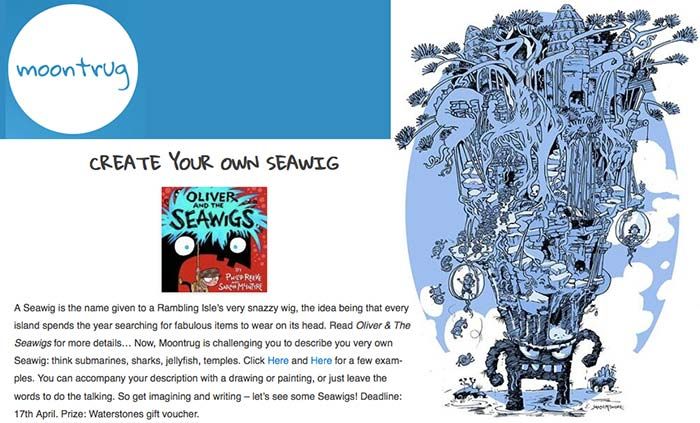 And check out these amazing playground designs! Thomas Knudson from Danish design studio Monstrum takes these constructions to a whole new level. (Link via Bridget Hannigan and Wired.)




James Mayhew has posted a wonderful letter he received from Moomin creator Tove Jansson in 1993.

And here's a video to make you smile: how many goats can stand on a piece of bendy metal? (Link via Meg Rosoff and Tastefully Offensive.)