So I went straight from Gatwick Airport to Leicester and thought I was going to crash from tiredness, but it was fun! These guys helped a lot, I always perk up when I see writers John Dougherty and Bali Rai.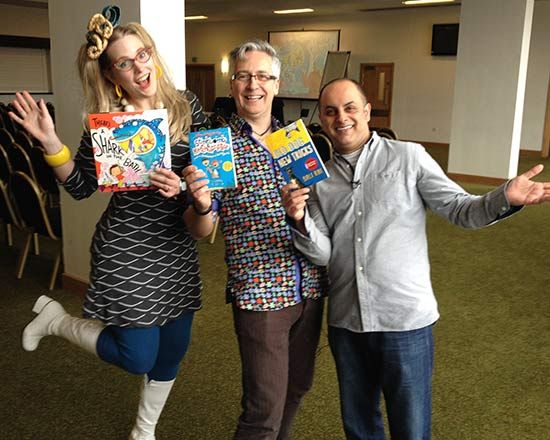 I had two days of working with kids for Leicester Author Week - 800 kids in total!! - focusing with half of them on Oliver and the Seawigs and the other half on There's a Shark in the Bath. Even though Seawigs isn't a comic, the session had a comics focus and in the workshop half of the event, I led them in a big Sea Monkey Comics Jam. Here you can see one kid working on the last comics panel.




Take that, you shark guts! ...Take that, you poo poo head! Ha ha, it's so much fun reading the stuff kids write. I also managed to pop into a shop near the Tigers Rugby Club, where we were meeting, and buy a few fun odds and ends, including a blue hair, a Cleopatra headdress and an inflatable shark. You never know when you might need an inflatable shark.




For the younger kids (5-7), I led them in drawing a shark. I love seeing all the variations on my drawing; all these sharks have such unique character.






I got to meet writer Andy Briggs, whom I'd met once before. I've done Leicester Author Week for the Whatever It Takes programme for quite a few years, and I always look out for storyteller Jyoti Shanghavi (on the right). This time I also got to meet storyteller Anita Kumari (left), and found out that, combined, the two women are able to speak TEN languages!!!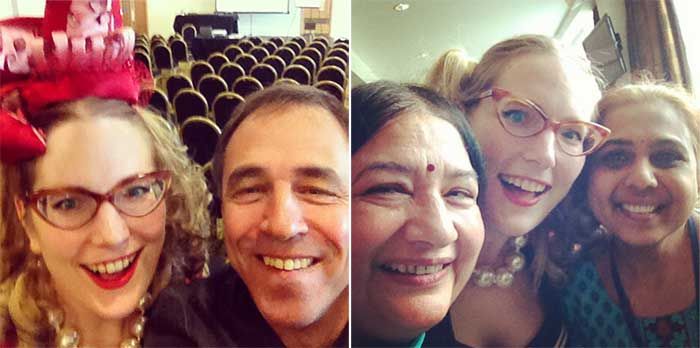 For my Shark in the Bath workshop, I had kids think of something scary that they could put in a bathtub, but then draw a picture of it looking silly, like the moustachioed shark in my book. Here's a bath full of snakes:




I think it's a great way to address a fear of something: draw it so it's obviously totally absurd and have a laugh about it. (And some kids just had fun loading up their bathtubs with cool stuff.)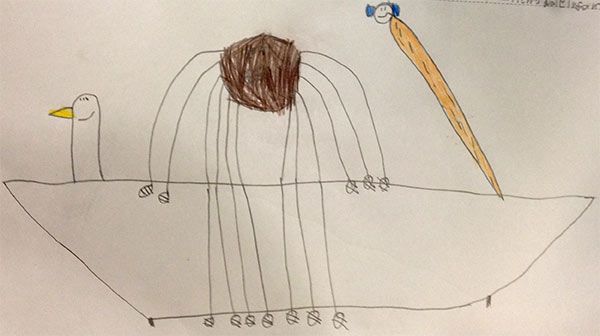 I'll post a bunch of their drawings, some of them are very funny and some have surprisingly good design elements about them.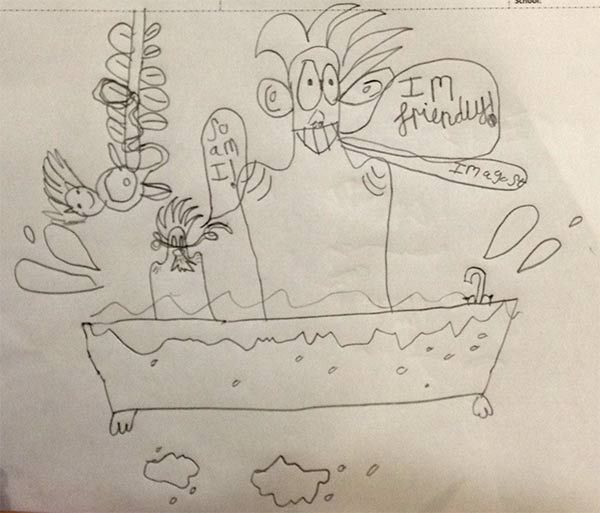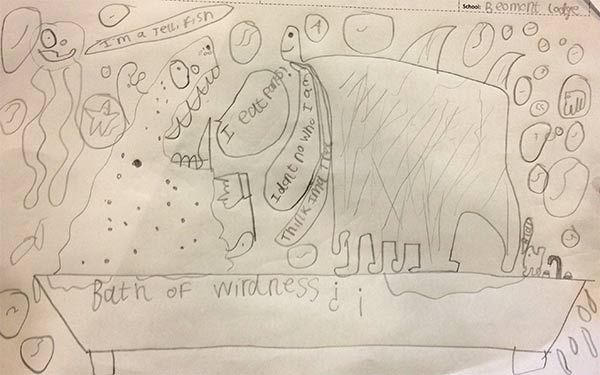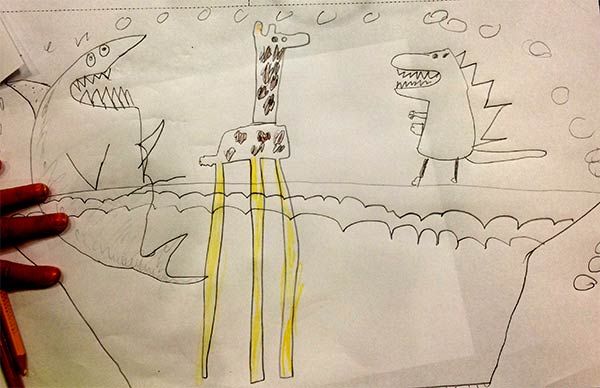 After two very full days of events, that was it, I was ready to go HOME. Here's fab Juliet Martin, who was so good at helping work with the large groups of kids. Thanks for being awesome, Ellen Lee, Katie Little and the rest of the Leicester Whatever-it-Takes team!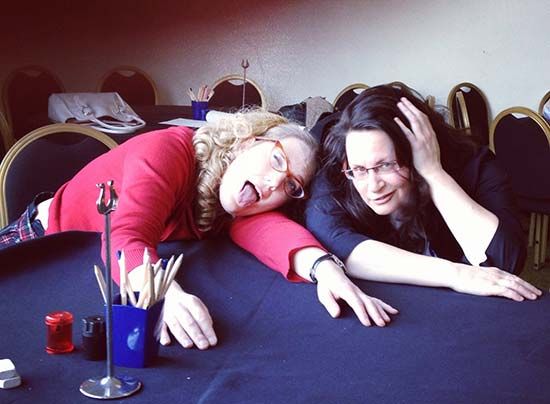 It was strange waking up to this view after being in Dubai for a week. And I retired my white boots, they don't really last more than 15 wearings or so without being irredeemably shabby.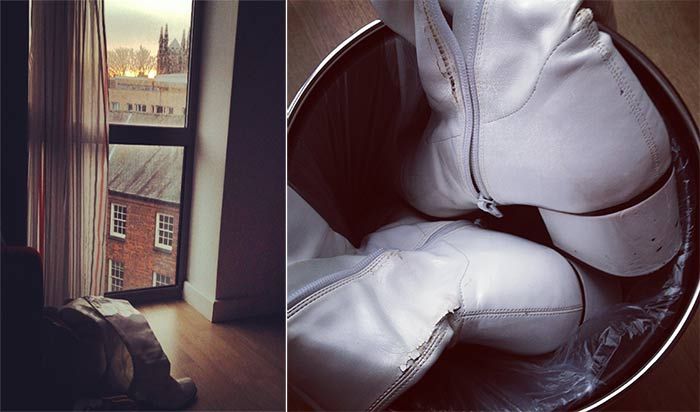 And there was even time to catch up with friends! John Dougherty came along for a curry with Leicester locals (and comics people) Jay Eales, Selina Lock and Rachael Smith. I'd only met Rachel once at Thought Bubble comics festival in Leeds, so it was great getting the chance to talk more. Thanks for meeting up, guys!