Yesterday Oxford Lit Fest saw a sea life invasion!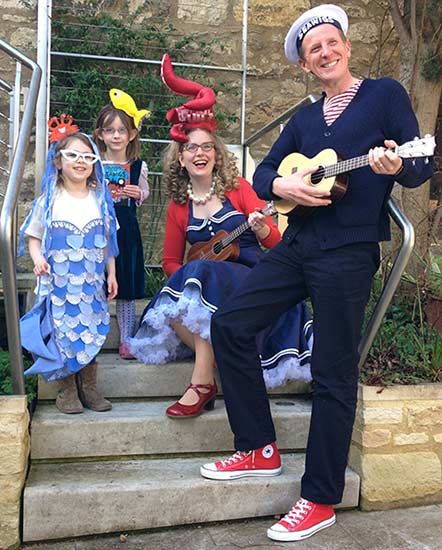 Check out this wonderful Iris the mermaid costumes! It was made by Helen (@helen_geekmum on Twitter) and even includes Colin the crab and Iris's pointy specs!





Writer Jo Cotterill made these two great Seawigs!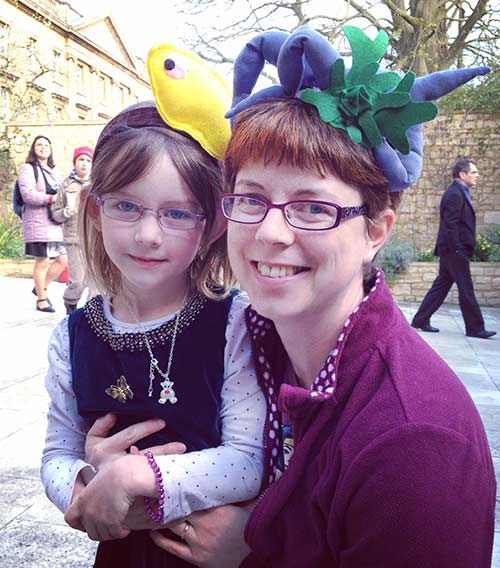 And she tweeted this drawing by her daughter. (You can follow Jo at @jocotterillbook.)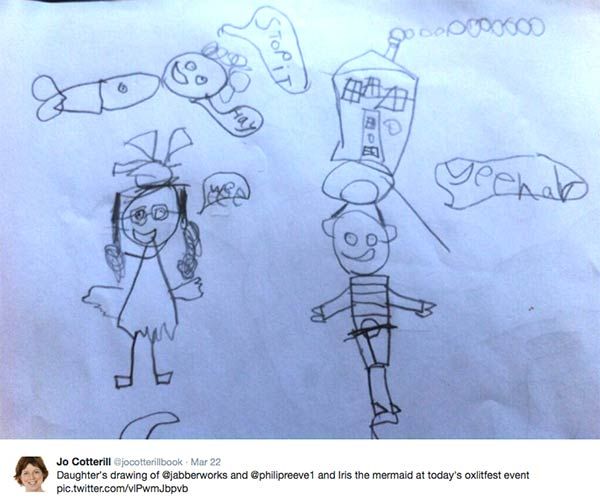 Jo also took this photo of my co-author Philip Reeve and me leading everyone in a rousing rendition of the Eep Song:




It was actually quite a star-studded audience! Here's one of my illustration heroes, Mini Grey, who came along with her son. Both made drawings!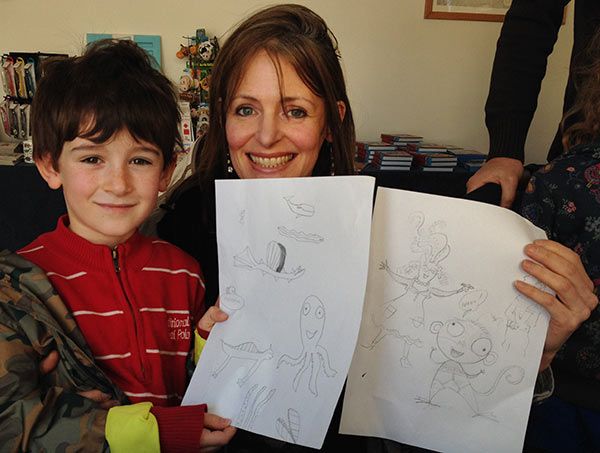 We got to see lots of people's fab drawings while we signed copies of Oliver and the Seawigs:



Photo by Jo Cotterill

So many details in this girl's drawing! Click on the photo for a close-up:




This guy designed a cool Seawig for Cliff: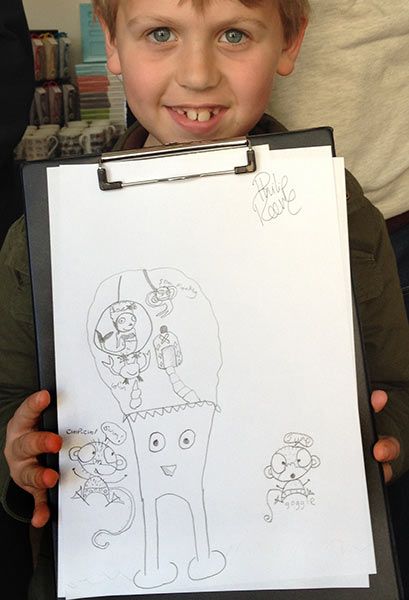 More fabulous Seawiggery!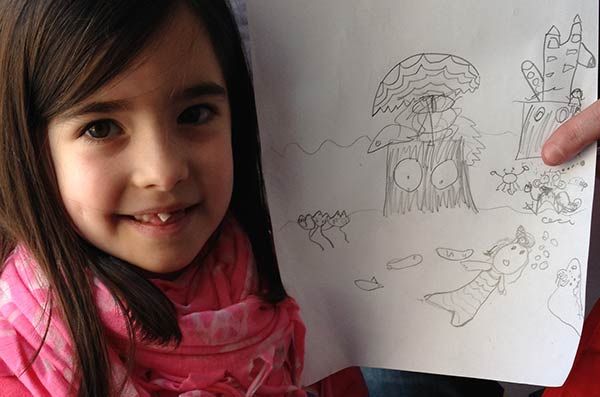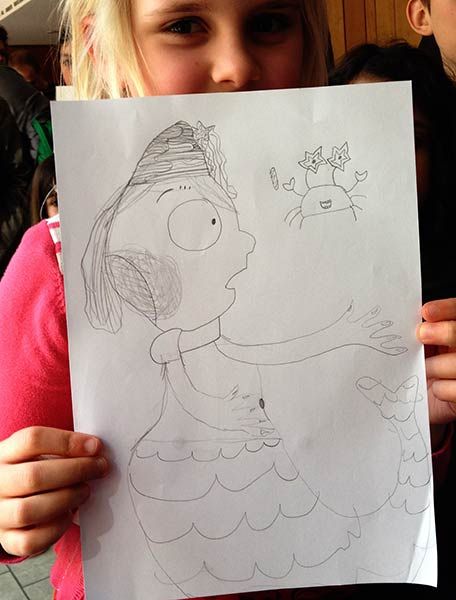 Even the MC for our event, The Sunday Times reviewer Nicolette Jones (@NicoletteJones on Twitter) got into the swing of drawing a Sea Monkey! Here she is at lunch, with Paul Blezard (who still had his tan from the Emirates lit fest).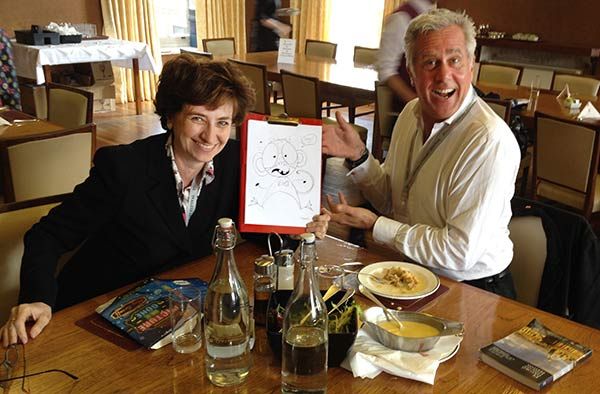 Thanks so much to everyone who came along, and a special thanks to the people who dressed up!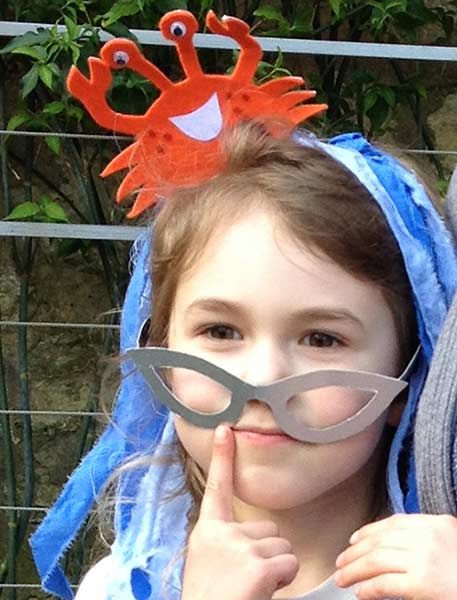 And who put up with my singing voice, which is as clear and melodic as Iris's: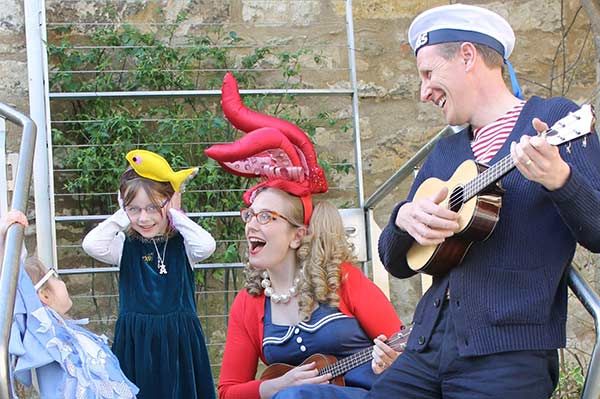 Photo by Jo Cotterill

Back in the festival Green Room, Horrid Henry's Francesca Simon asked to try on my Seawig: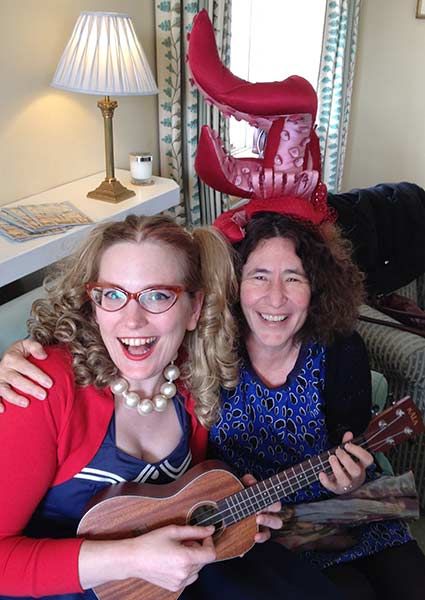 And the daughter of our Oxford University Press publicist Harriet Bayly turned out to be a big fan of our upcoming book, Cakes in Space, and we spent some time drawing Pilbeam the robot. (This book is the Uncorrected Proof copy, not the final version.)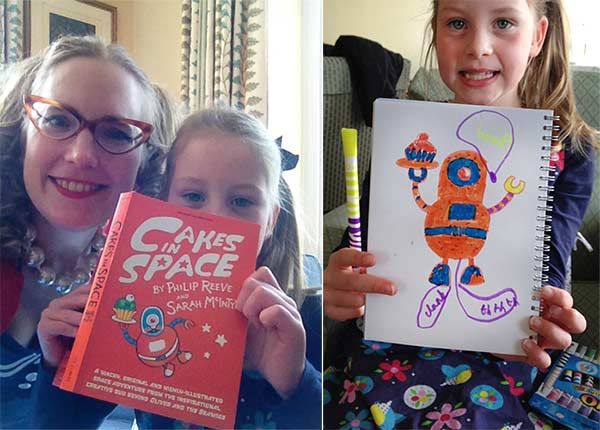 I got to meet NYC-based writer Polly Shulman and her husband. Polly's written a book called The Wells Bequest, which I can't wait to read.




Oxford's always great fun to visit. Here I am, chucking Lewis Carroll under the chin, and the view from my bedroom in a hall of residence in Christ Church college.




Hogwarts breakfast! The Great Hall is pretty cool.




Reeve and I also visited The Story Museum, to see what they're up to, getting ready for their 26 Characters exhibition. Reeve has an uncanny knack of looking like a perfect Doctor Who.




We met up with The Story Museum's Tom Donegan and Neill Cameron, Philip Ardagh, Nicolette Jones and Ted Dewan in the pub. We were raving about the amazing Storyloom that Ted's designed, and just as the last few us of were about to leave, he invited us back to The Story Museum and said he'd fire it up for us. It's just too awesome to contemplate. (You can read an earlier blog post I wrote about it here.) Here's Ardagh, hard at work on it: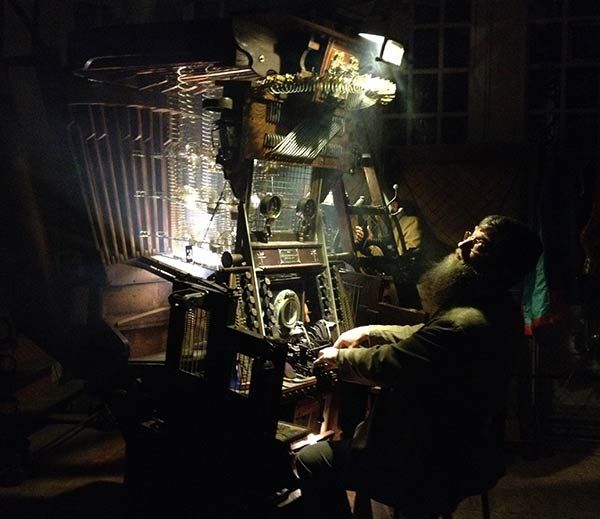 And Reeve; I'd say this photo proves he's the perfect candidate to follow Peter Capaldi as Doctor Who. But I don't want him to be Doctor Who; I want him to keep writing stories for ME!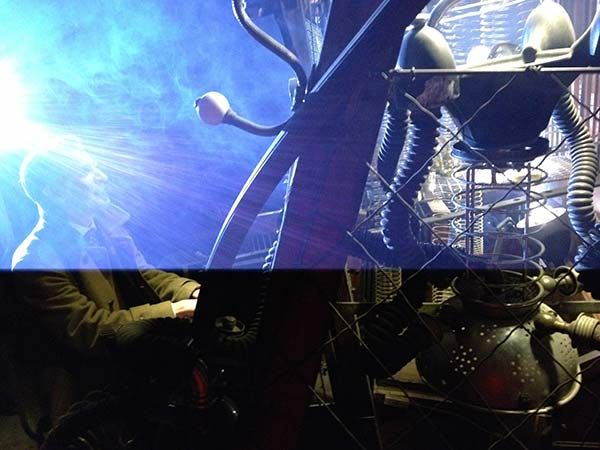 Big thanks to Oxford lit fest for hosting us, everyone who took part in our event, Nicolette for chairing, The Story Museum, Oxford University Press and everyone who made it such a fantastic weekend. If you missed us, keep an eye on my Events Page to see if we're coming somewhere near you!