I wasn't able to go to the Bologna Children's Book Fair this year, but news is still coming in! Mark A. Chambers tweeted this picture of the Oxford University Press stand, with its big Cakes in Space poster: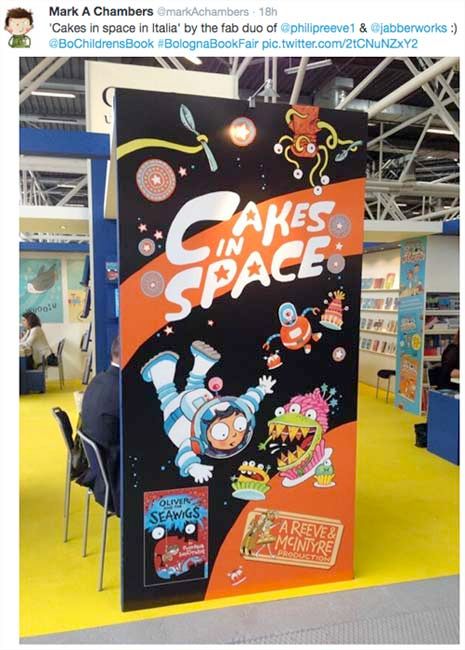 And my agent, Jodie Hodges, spotted this napkin still hanging on the wall at Da Silvio, the restaurant we went to last year during our visit! (Here's a close-up of the napkin; that was a good night.)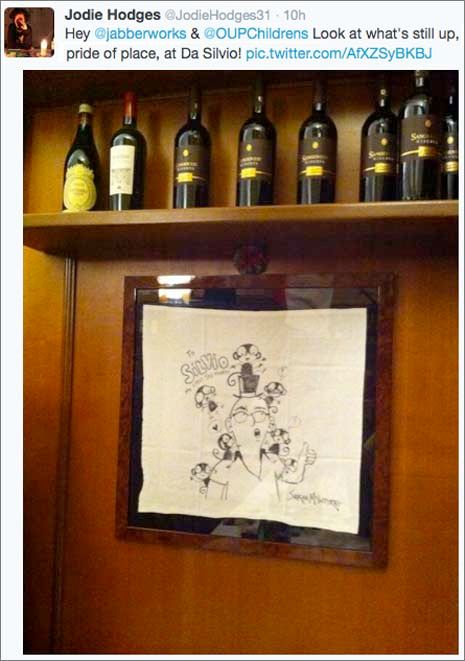 A couple more peeks at Cakes in Space, my upcoming book with Philip Reeve. It's all set in space, so you think there wouldn't be much reason to draw plants, but Pilbeam the robot shows the girl Astra that the ship has a herbarium. So I got to draw cool growing things and robotic insects.




The look of this page is very influenced by medieval manuscript illumination and paintings. Which was great fun, mixing it into this futuristic context.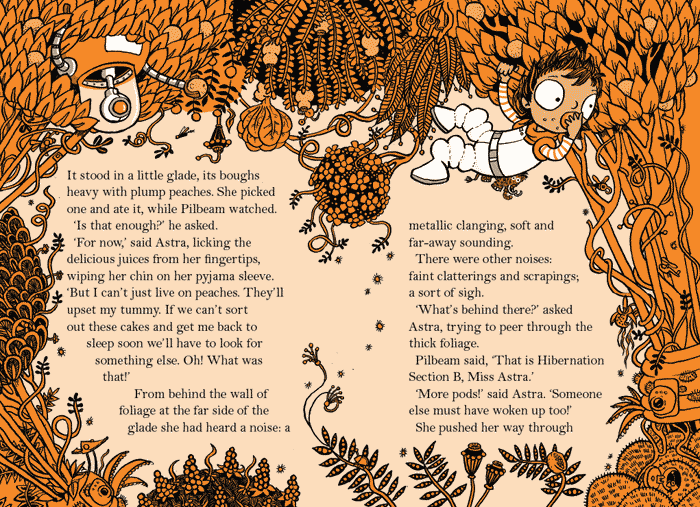 (Read more about the Bologna Children's Book Fair in an earlier post.) A couple more fun peeks from Twitter: