I've been starting up a new picture book here and trying to meet some tight deadlines, so I haven't had a chance to visit this year's London Book Fair. But I was thrilled when writer Jeff Norton tweeted the first sighting of a Cakes in Space bag! (I don't even have mine yet! But I think it's what that little red slip from the Royal Mail must be about; it's been languishing in the banana bowl for a couple days.)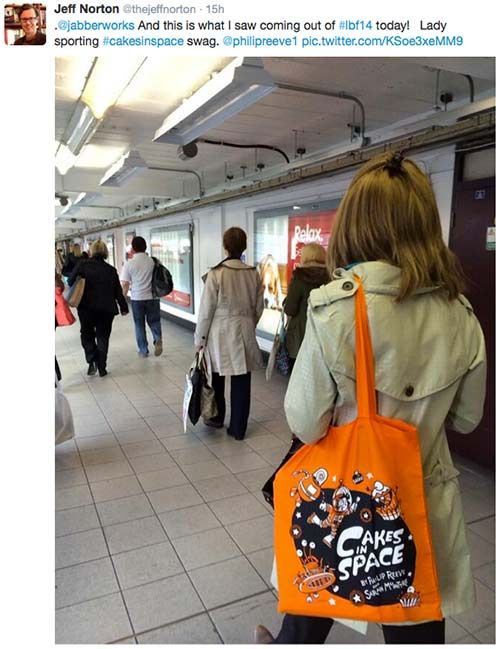 And here's a lovely Sea Monkey Vampire from Sarah Yewman drawn by Lucy, age 6. I tweeted back that this character really needs its own story, and my Oliver and the Seawigs co-author Philip Reeve added, 'The tiny vampire sea monkey on Vampire Sea Monkey's staff also needs its own story'. So we'll see if this happens...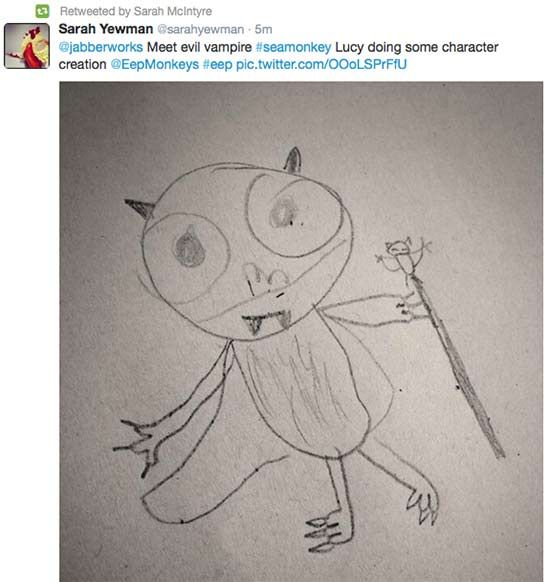 News from Philip, the book cover for the third book in the GOBLINS trilogy has just been released! These books are terrific, a real spin on the way Tolkien portrayed goblins as all bad, with lots of funny bits, although I cried at one part in one of the books. (But I won't tell you which - spoiler!). Goblin Quest launches with Scholastic UK on the 5th of June, with decorative illustrations scattered throughout, by David Semple. Here's the Goblins website.




One of my favourite things that happens on the Internet is when the Goblins start blogging, and they're back!


Read more...

Also, Reeve & Son have been making a COOKING video: