Big congratulations to Lucy Yewman, age 6, for winning Moontrug's top prize for describing and drawing her own Seawig! This one's a corker! Keep an eye on Moontrug's website as she's always running good competitions.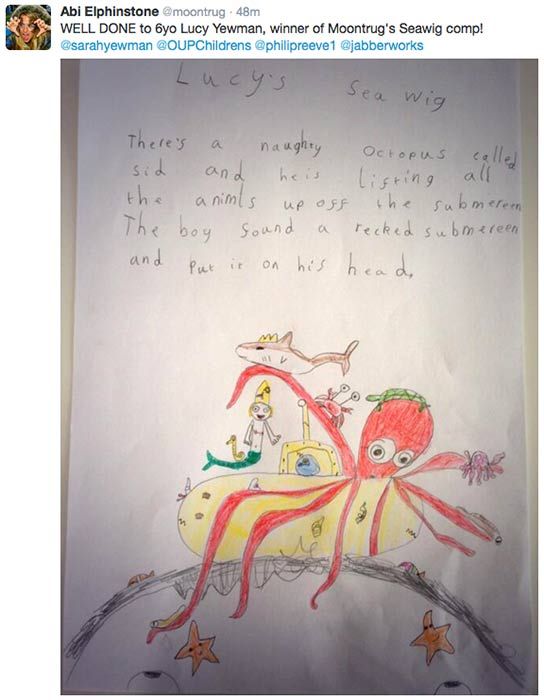 I just remembered, for a dinner at the Bologna Book Fair last year, I designed this Draw-Your-Own-Seawig sheet for all the adults to draw at the table. But I can't remember if I posted it on my blog, so here it is, if you'd like to give Cliff a Seawig! You'll make this Rambling Isle very happy. WHAT can you pile on his head? Use drawing, magazine collage, whatever you like! Download the PDF here.




And I'd love to see yours! If you get a chance, tweet me your results (I'm @jabberworks), tag me on Instagram (jabberworks) or post them on my Facebook Author page.