So our trip with my parents to Derbyshire hits a glitch as soon as we arrive.




We'd booked a car from Europcar in Derby and show up, confirmation number in hand. But uh, oh...





So we spend a wad of cash on a cab to a remote village where we'd booked our lodgings. The lovely cottage has wi-fi but no phone signal. Here we are the next morning, standing in the rain at the top of the hill, trying to make my phone work.




The French-accented Europcar guy sounds astonished. 'But we're not open on the bank holiday Monday!' (It MUST be the customer's fault.) 'Then why did you let us book it, and give us a confirmation number?' say I. The man's voice falters. 'Oh, did you book it over... the Internet??!... Oh.'

Surely no one would ever want to book a car during a holiday, or do it using this new-fangled system. The rep says he'll get his manager to call us back. After fifteen minutes of getting soaked and my phone dying, we give up. We don't want to give Europcar our money anyway.

Hmm, new action plan. How are we going to manage this trip with no car?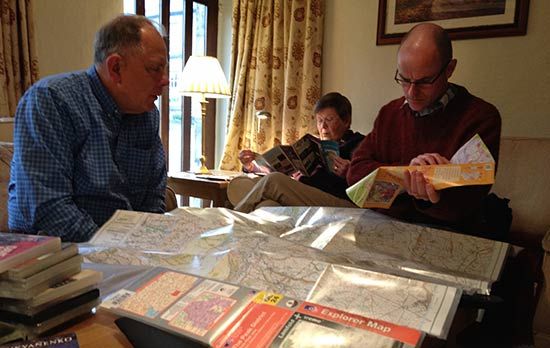 We try to call a local car hire firm from the single phone box in town. The coins roll in, the coins roll out. A man walks past, looking bemusedly at us. Ah, this is a decorative phone box. But there is a dial tone. Stuart tries three times to ring, using his credit card. The bank then blocks his card, because the collect call number looks dodgy to them. So no phone, no bank card.





Okay, we'll take a bus into the larger town of Matlock, to somewhere that might have a car. We carefully check bus times on the Internet, but whoops! The actual bus times have just been changed, so we miss the bus by ten minutes. Argh! The kind lady in the shop rings a taxi for us, but none are available.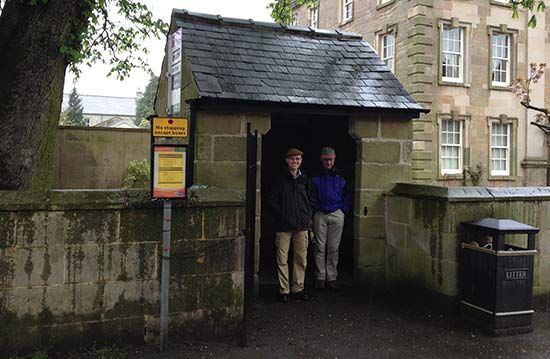 We wait a long time for the next bus, which drops us off at the top of a road somewhere. Dad, Stuart and I walk and walk and walk to the car hire place. It's still raining. One of us had a little pee in the bushes by an industrial estate. The glamour. Along the way, we consider hot-wiring this bus, stealing it and using it for our holiday. That would be rather jolly.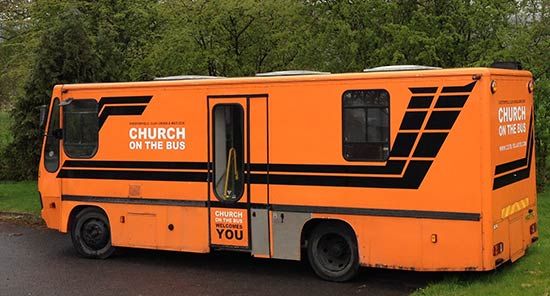 And at last, we arrive at Matlock Practical Van & Car Hire, which don't really hire out cars, they're more into industrial vehicles, but they let us have a car anyway. Yipee!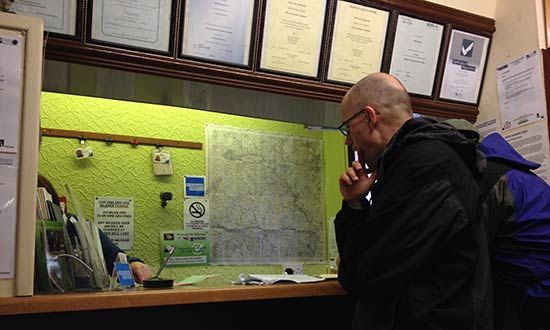 The car is quite small - knees up! - but WE HAVE A CAR.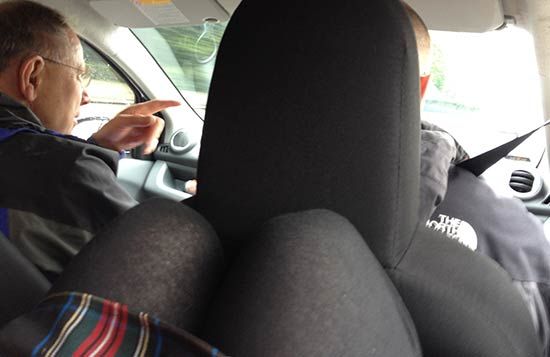 And we do not even have to live off the sandwiches we packed for the train, because lovely Winster village shop is open on bank holiday Monday. We love you, Winster shop.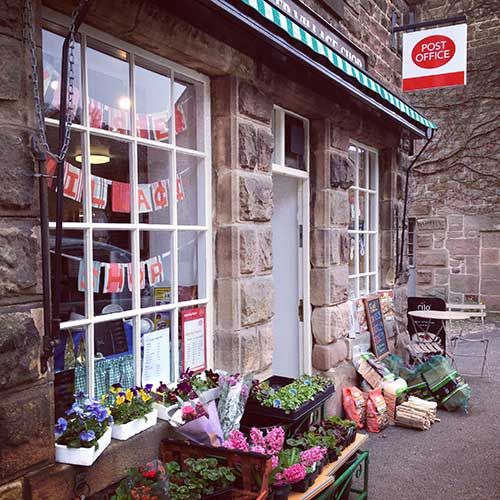 After we use up a day and a half of holiday faffing about with car stuff, the holiday improves greatly - more photos soon. And to make us feel welcome after our ordeal, the whole population of Winster turns out to greet us.




(No, not really, that's a photo from the village museum. But it's a nice thought, anyway.)

EDIT: Oh, I almost forgot these bits! Here we are, waiting for a bus that was supposed to go from the end of the Monsal Trail to Bakewell, where our little car was parked... but didn't, when we got there. We got two buses and it cost over £20 for a ten-minute ride, which would have cost half that by taxi, if we'd been able to get one.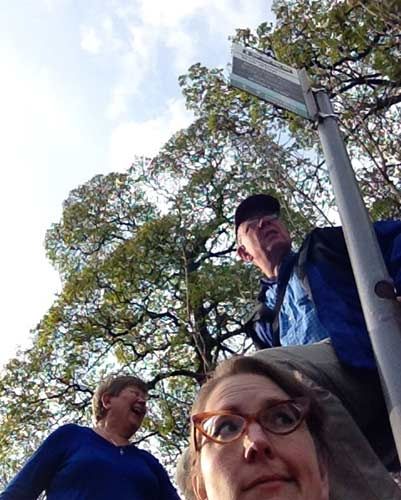 And at last, since we hired the car in Matlock instead of Derby, we had to get the train back to Derby, and the train was CANCELLED. Fortunately there was a Rail Replacement Bus Service, where we got to listen to these two local boys alternately talk about fookin' and KFC all the way home. One of them said that his ultimate fantasy was to have a car and be able to drive it to the Westfield shopping centre in Derby and eat all the KFC he wanted. We silently agreed with him, that obtaining a car in Derbyshire could almost be a mad pipe dream.