When I was thinking about taking my parents to Derbyshire, I got a list of interesting things to do from local resident, writer and illustrator Caryl Hart. One of the things was the sweet shop in Tissington. Of course, who can resist a sweet shop? This one sat by itself in a little cottage, just so: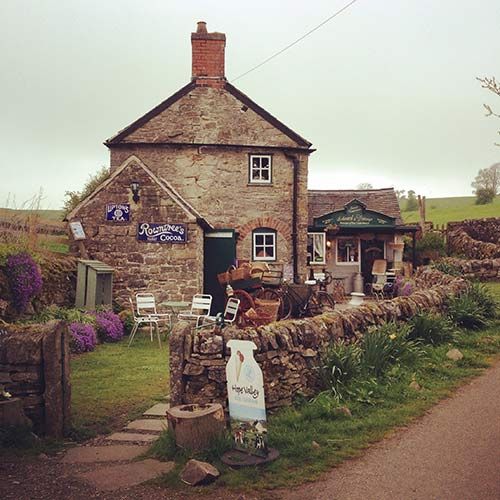 And inside, it was a real Aladdin's cave. If you're ever in the area, don't miss Edward and Vintage of Tissington. Here's my drawing of Dave, the owner:





A bunch of people asked me what we bought there. WELL.




Let's see, between the four of us, we bought: ginger chocolates, chocolate marzipan, sherbet lemons, pink champagnes, clove balls, aniseed balls and assorted bon bons. I might have forgotten one or two.




Moving on... we also visited Buxton. It's an old spa town with some properly grand buildings, I had no idea.




Oo, look, Dad's bought a sports car. In his mind, anyway.




Stuart was just gutted that the miniature railway was locked up. Boo.




Hooray, Dad. Always messing up my panorama shots! It's almost Cubist. Or something.




As we drove on toward Castleton, we got enveloped by a Huge Mist. Poor Stuart was driving and it was white-knuckle stuff. When we got to Peveril Castle, the man at the visitor centre at the bottom of the hill told us not to bother, that the fog wouldn't let us see anything. But we thought we'd try anyway. (Is THAT the castle, Stuart?)




And a lovely castle it was, too. It looked all the more atmospheric for being wreathed in swirling mist.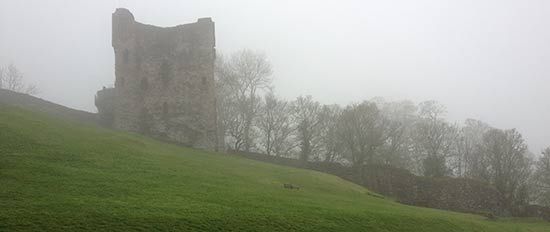 Of course, we had to take lots of photos which didn't come out well of us looking like prisoners.




And for all you know, we might still be lost in the fog. One more Derbyshire blog post coming up...