Last Derbyshire blog post: I drew this picture of my parents flaking out on the cottage sofa after a full day of hiking. My three-mile mama managed nine miles!




There used to be a beautiful railway line running from Manchester, but in the 1960's, a loathed man named Mr Beeching shut down loads of them, including this one. But instead of being built on, or allowed to go wild, this 8.5-mile stretch was turned into a hiking path, called the Monsal Trail. It's fun, you chug along just like a train and pull into stations. And very even and flat, perfect for mamas with sore knees who like lemonade and coffees along the way. Hassop station's been turned into a lovely cafe: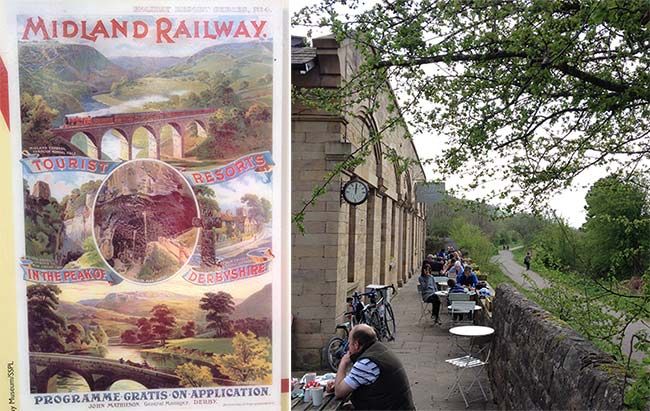 I made a sketch of Mama at the second cafe, where we had lunch.





The view from the cafe was pretty awesome, we had to hike up a little path, up to Monsal Dale, but it was totally worth it.





Stuart and me, we're such intrepid explorers...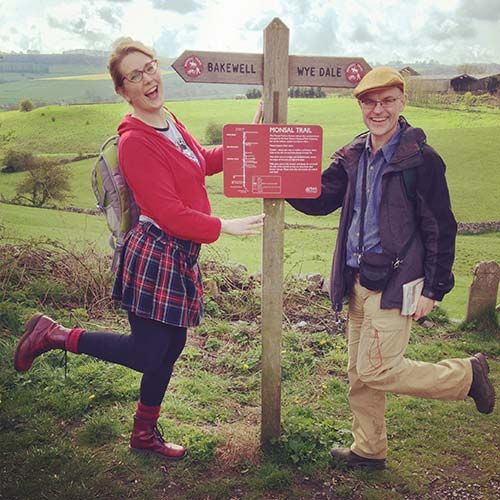 Another station; this one looked so quintessentially English, with all the white-legged picnickers sitting along the platform with their flasks of tea.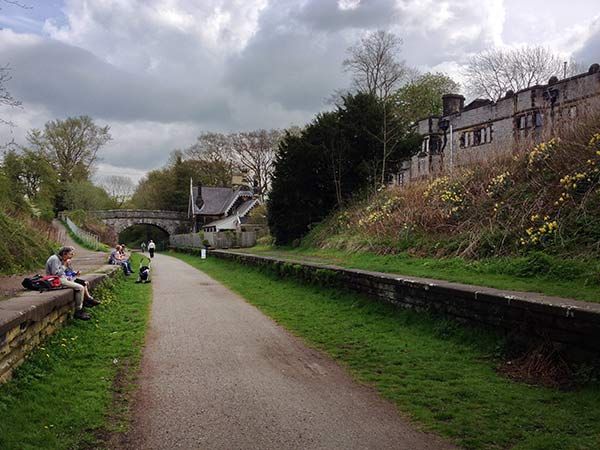 This tin house looked like something out of an old Western film. Actually, with all the jagged cliffs and interesting earth formations, I did feel like I'd gone onto a set for When Titus Took the Train.




And tunnels. Tunnels!




We walked through loads of them, and a couple of them looked a bit scary. Some of them had a wonderful hokey music soundtrack blasting out of a little wooden box on a pole, that we could wind up and let play as we walked through.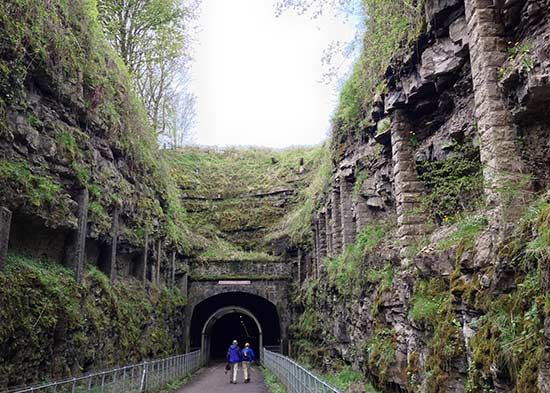 We didn't die.




Actually, better than that, we got back to Bakewell and I tried my first BAKEWELL PUDDING. Which loads of people had told me would be better than the more ubiquitous Bakewell Tart. The pud was delish!




Big thanks to Peak Cottages for a lovely stay. I really want to go back to Derbyshire, there's still so much to see. Read the previous Derbyshire blog post here.

I'm off tomorrow for a week of touring international schools in Spain, and I'm hoping I'll get time to make some more drawings. I'm sure the kids will! Stay posted...