So today I visited Elian's British School in Castellón! Here's a little drawing I made, partly so the school would have something nice to keep, partly to test the marker pens, and partly because I never know what to do when people are filing into the auditorium; it makes me go slightly shy.




Oh, one thing I should mention! I bought Croqueta y Empanadilla at a book fair in town today; the book's in Spanish, but even so, it was making me laugh. It's by Barcelona comics creator Ana Oncina. Croquette & Patty are the cutest bits of stodge you ever did meet. (Their creator is @AnaOncina on Twitter.) She's appearing at the fair tomorrow, but sadly we'll have moved on by then.





Back to the school visit... the school building was remarkably swish and modern.




I was so busy all day that I didn't get much chance to take photos, but here's an ace Captain Waffle, from You Can't Scare a Princess!.




A couple more things... this made me laugh: I saw this book in the school reception and my mind imediately filled in the blanks, translating the title as Disturbing your baby and derailing its intelligence. My Spanish isn't so hot.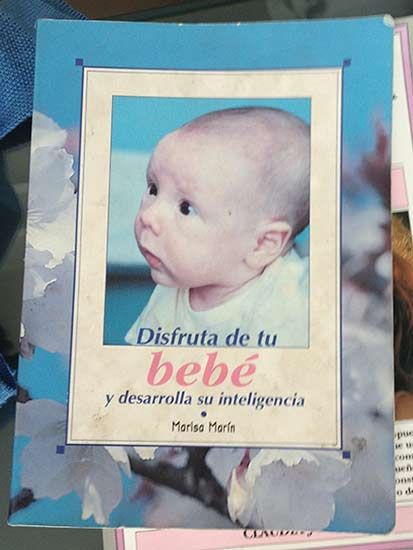 Last night, we'd gone for Chinese food, but tonight we went to Meson Navarro to eat something more traditional to the town. I tucked into this terribly picturesque endive arrangement.




And then my hosts Gary and Ana and I had tea on the square near our hotel. Early start tomorrow for the next school and I'm off to bed... over and out!