I just discovered this Oliver and the Seawigs-inspired artwork by children over on the Booktrust website! Check out Oliver and his parents, trapped in glass fishing balls: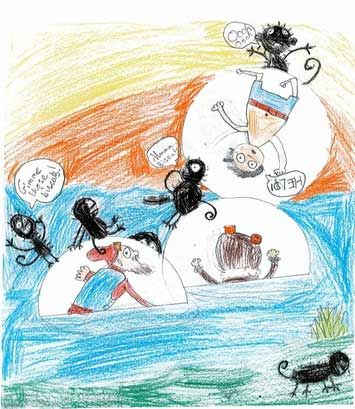 When I saw this next one, I thought it was going to be detailed review, and then I looked at the words more closely. Ha ha! The Sea Monkeys would be SO PROUD. :D




Here are some reworkings of the front cover:





And you can see the rest of the artwork on this page (scroll down to the bottom). You'll also find artwork inspired by the other two shortlisted books for the Blue Peter Award (Whale Song and the winner, Rooftoppers).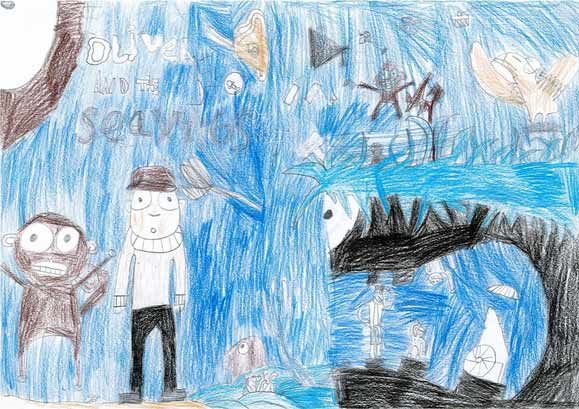 Gosh, the Sea Monkeys have been BUSY! They're up in Manchester, getting ready for the Manchester Children's Book Festival, 26 June - 6 July. Check out this little guy they tweeted, making cupcakes!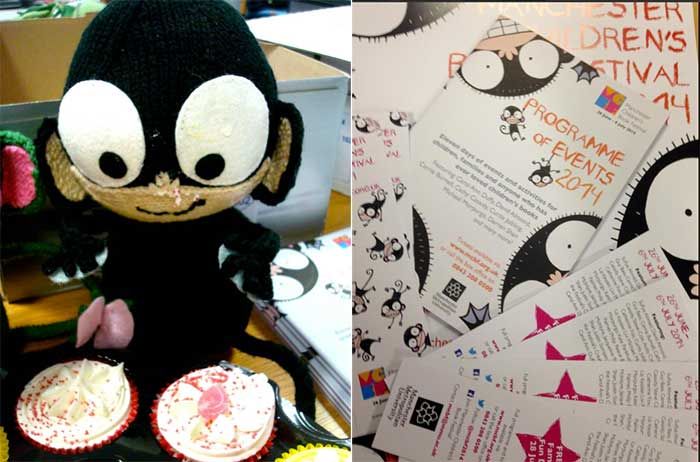 The Sea Monkeys will also be bringing a bit of cheeky chaos into Manchester Children's Hospital School, as part of the ReadWell campaign to bring clean, new books to children in hospital and in isolation units.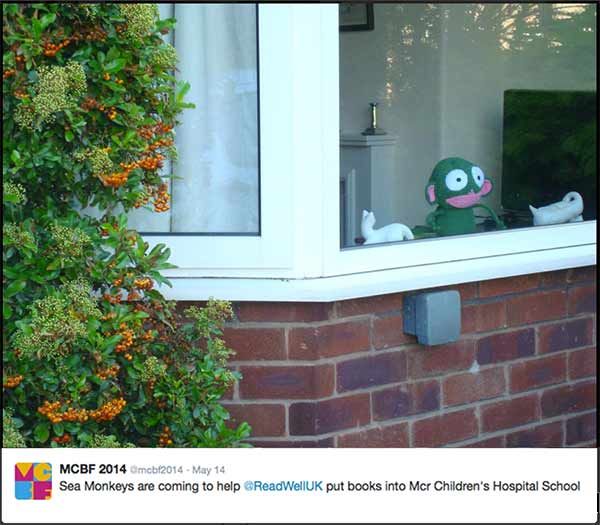 There's so much happening in Manchester on Family Fun Day on Sat, 28 June! Check it out here!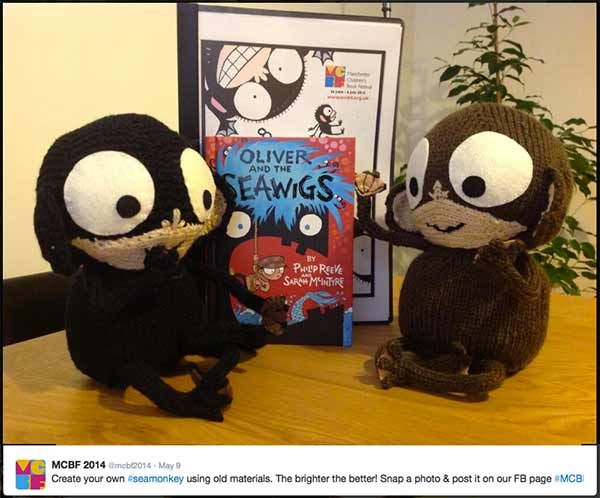 And, of course, Philip Reeve and I will be leading the SEAWIGS PARADE, followed by our Oliver and the Seawigs event! Lots of chances to make your own Sea Monkey and build your own Seawig! (There's a Seawigs template and a Sea Monkey knitting pattern here, if you want to print out the sheets.) Hope to see you there. Manchester, ahoy!