Welcome to worlds of story and magic...



Photo by Cambridge Jones

...right in the heart of Oxford! I haven't been able to show off these pictures up to now, but they've just been released, so hurrah!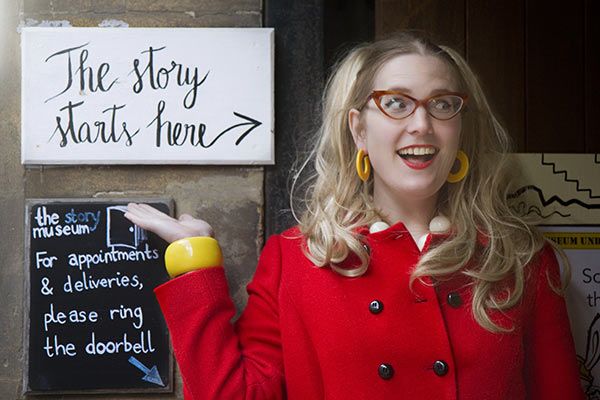 My Oliver and the Seawigs co-author Philip Reeve and I toured The Story Museum while the crew were in the midst of setting up their new exhibition, 26 Characters, and we wrote an article for Inis about it! I LOVE Inis (pronounced 'Ih-nish'), the super-stylish magazine published by Children's Books Ireland. Check out the lovely cover by Chris Haughton of this latest issue:



Photo tweeted by Kim Harte

You'll need to read the article for more of our impressions about the exhibition, but the gist of it was that 26 authors were asked to pick a character from their favourite childhood book. Then The Story Museum helped them dress up as the character for portraits by photographer Cambridge Jones, and created a whole room in the museum that makes you, the visitor, feel like you're stepping into the world of that book. It's very impressive! Here's Neil Gaiman as Badger from The Wind in the Willows:




Photo by Cambridge Jones

And Children's Laureate Malorie Blackman as the Wicked Witch of the West from The Wizard of Oz!



Photo by Cambridge Jones

Don't miss Geek Girl writer Holly Smale as The White Witch of Narnia...



Photo by Cambridge Jones (collaged from three photos by me)

And Francesca Simon as the Alice in Wonderland Queen of Hearts! (That's Story Museum co-director Kim Pickin, in the back, who led us on our tour.)




While we were exploring, we ran into Ted Dewan, who was busy assembling a complicated jumble of cogs and whirlygigs...



Photo by Cambridge Jones

And the exhibition's not all, The Story Museum houses remarkable treasures such as the Rochester Storyloom, operated here by Philip, when we returned with Ted and Philip Ardagh, late at night.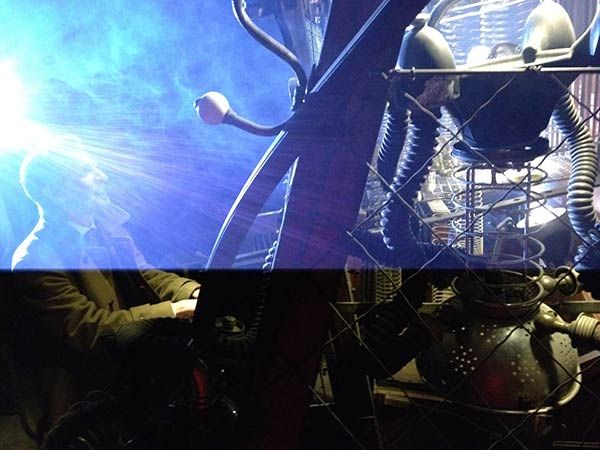 Be sure to check out the latest issue of Inis and preview past issues of the magazine here on the website. Of course, don't miss 26 Characters at the Story Museum, running from 5 April - 2 November this year.



Photo of Inis magazine tweeted by Kim Harte

Follow Inis on Twitter - @inismag - The Story Museum - @TheStoryMuseum - Cambridge Jones - @cambridgejones - and Philip Reeve - @philipreeve1.