Hurrah! The Reading Agency of just released the trailer video for this year's Mythical Maze Summer Reading Challenge!




Hey, look, a little Sea Monkey even manages to sneak in right at the end! Eep!



Check with your local library, there's a very good chance they'll be taking part in it. (More information here on The Reading Agency's website.) Here's animator superhero Steve May, who animated the characters I'd drawn, and added all the funny bits. (He's the guy who designed the Discover centre's Superheroes exhibition.)




And here's a peek at the Mythical Maze's mythical creatures, when I first started drawing them. They changed a bit, but you can still see a lot of familiar traits in them. Here we have Nessie, Yeti, Unicorn, Minotaur, Dragon and Mermaid.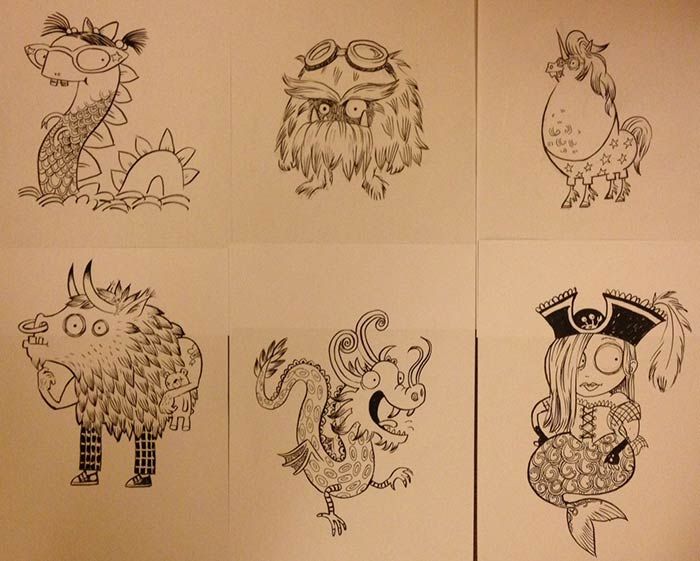 And here are Leprechaun, Garuda, Anansi and Medusa. I think the last two are my favourite. I might just have to make a Medusa hat for the Summer Reading Challenge launch.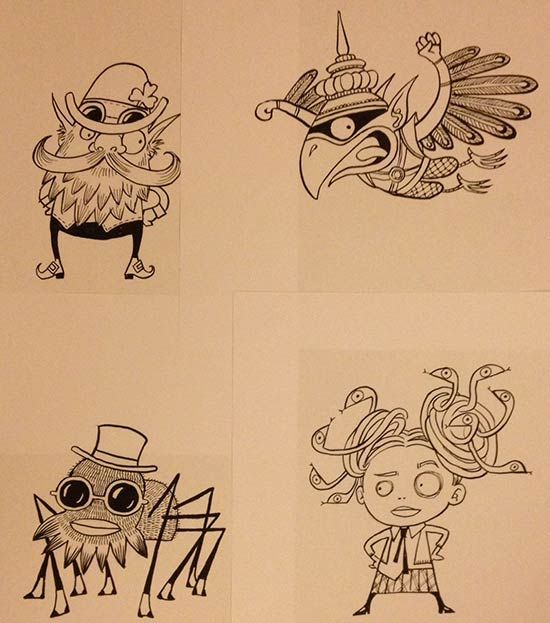 And then my challenge was to draw a maze to house them all, each with their own little section. Here I am, tracing the pencil rough in ink, on my lightbox.




Another cool thing I spotted was a Summer Reading Challenge comics competition, started off by the amazing Jamie Smart! I love his Bunny vs Monkey comic strip in The Phoenix Comic. Here's the competition winner's entry (Laura M), and you can see more on The Reading Agency website here.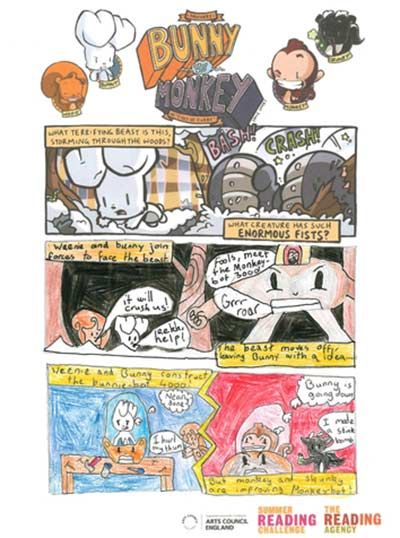 Oh, and check it out, there's also a video in Welsh! The Welsh translation of 'Mythical Maze' is 'Chwilfa Chwedlau'.