Playing around with cross hatching on Portrait of a Young Lady by Petrus Christus, painted sometime between 1465-1470.




Black and white, and with marker pen: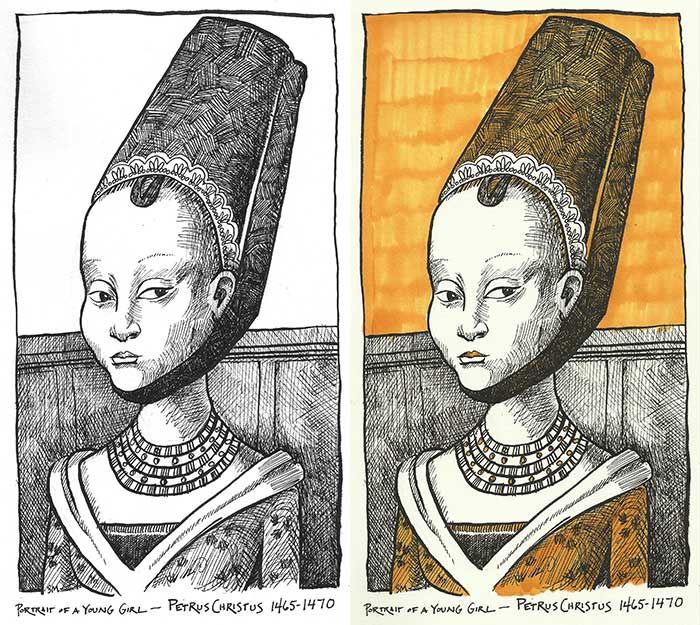 News: Our tickets for Edinburgh Book Festival have just gone on sale! Do come along, find out about our upcoming CAKES IN SPACE book and try your hand at drawing! Philip says 'we'll both be there, looking you're-not-going-out-dressed-like-that-tastic'. Click here for booking details. (And please ignore the photo they used of just me, from when I was still in art college in 2007.) Sat, 23 Aug, 10:30-11:30am.