Wow, Manchester Children's Book Festival has gone mad for Sea Monkeys! And it's culminating in a glorious Sea Monkey explosion this weekend! Check out all the stuff happening at this Saturday's Family Fun Day.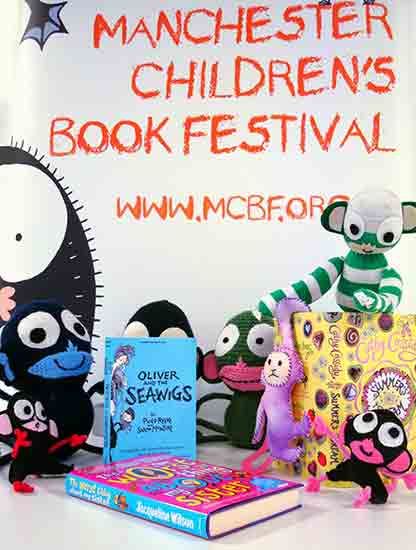 They put out a call for knitted Sea Monkeys (knitting pattern created by Deadly Knitshade, here on my website)...




And the Super Monkey Shout-out resulted in lots of super monkeys!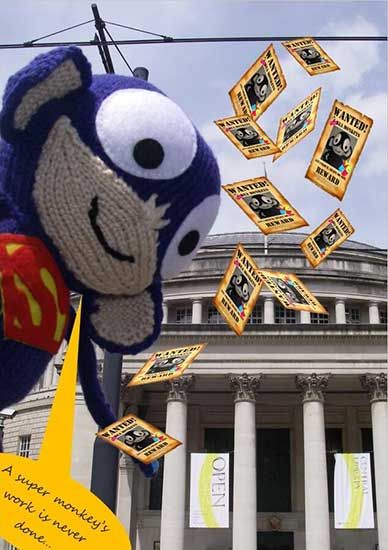 If you're anywhere near Manchester this Saturday, don't miss drawing a Sea Monkey and taking part in the Grand Seawigs Parade at 1:30. (Just grab anything you can find and stick it on your head; that's what the Rambling Isles do.) Then join us at 2:00 for Oliver and the Seawigs fun! (Booking details here.)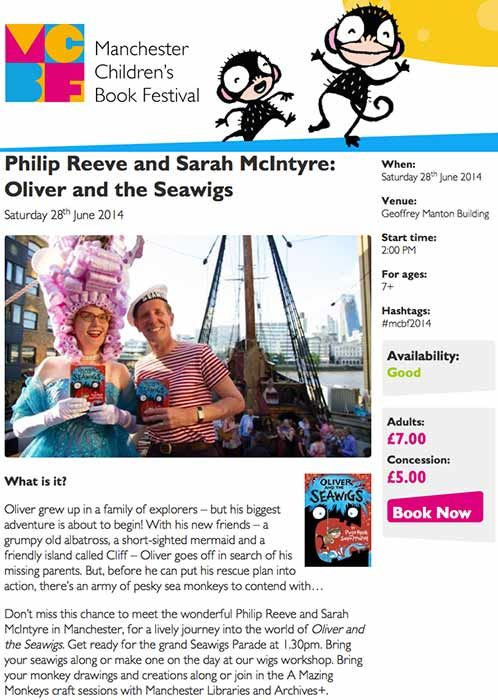 But back to those wonderfully cheeky Sea Monkeys, I just can't get enough of them.




My co-author Philip Reeve and I will be visiting Manchester Children's Hospital with a great charity called Readwell, who supply books to children in hospital. They even raise money to buy fresh, new books for children in isolation units, who aren't allowed to touch regular library books that have been handled by other people.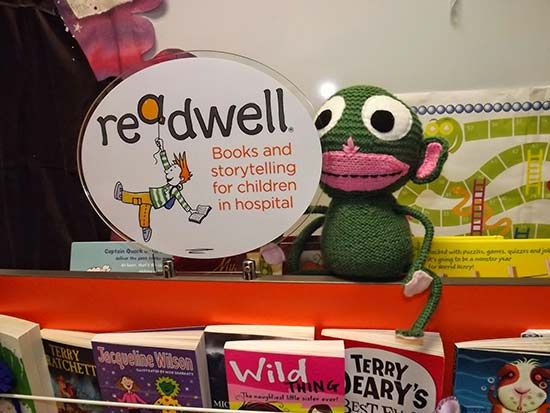 Hopefully the Sea Monkeys can bring some good cheer. It looks like they're bringing it already!




Philip and I will also be stopping in for a signing at Bramhall indie bookseller Simply Books at 9:30am on Friday, and then to Lady Barn House School for more Seawigs shenanigans. Which the Sea Monkeys have been busy organising!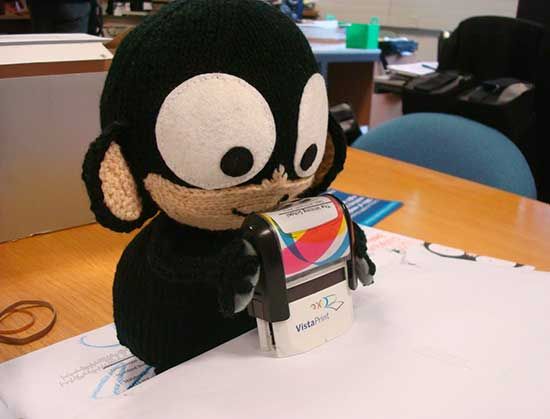 What could possibly go wrong?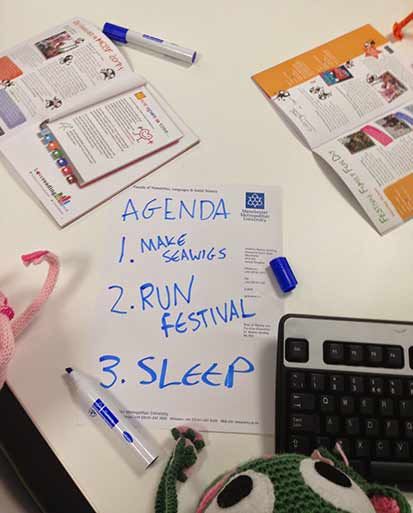 WHAT? A ZOMBIE SEA MONKEY???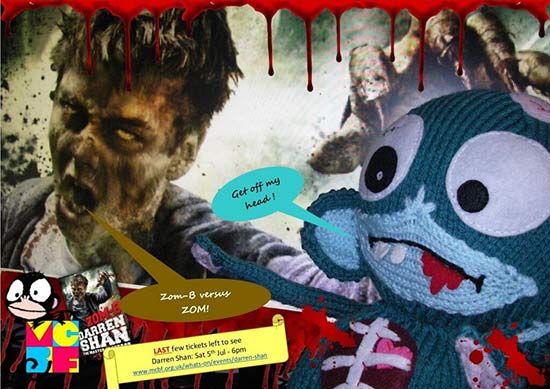 They have MEETINGS.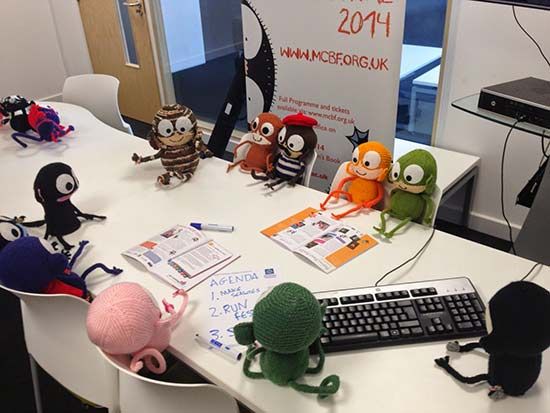 And they love drawing pictures of themselves.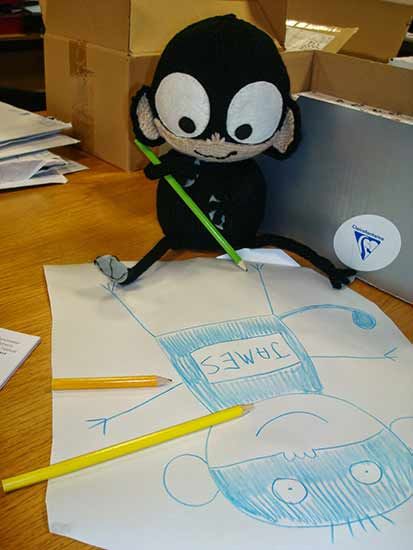 Oo, look, one of them's making a Seawig!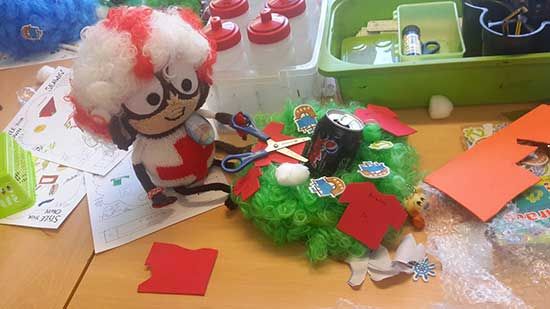 And they've been going on outings! I wonder how good their driving skills are.




Oh dear, a Sea Monkey and a police bike might not be a good combination. Look out for further monkey mayhem.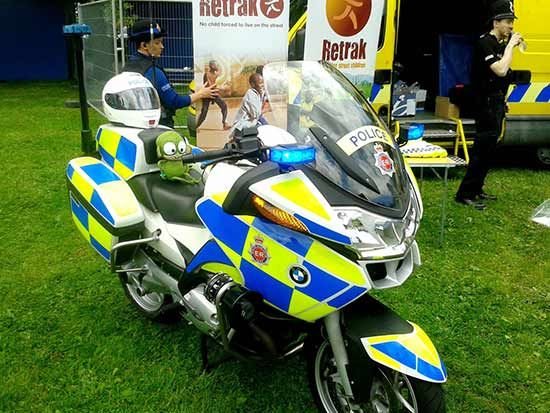 If you want to see more Sea Monkeys or find out about the festival, check out their website, their blog, and follow them on Twitter at @MCBF2014, Sea Monkey wrangler Ann Lam @apytown and hospital children's book charity @ReadWellUK.