I get a lot of people asking me for advice about art college. Should they go? Will it help them get work in illustration, children's books or comics?



Camberwell Alumni Day

I can't answer for everyone; art college might be right for you, but wrong for someone else. But here are a few tips from my own experience and looking around at friends and fellow students who have gone to art college:

1. You don't have to go straight from school to art college.

Everything you do goes into the pot of good experience. First, here's my background: Illustration wasn't my focus of study when I did my Bachelor's Degree in the USA. I studied Russian language and literature at Bryn Mawr, and did what's called a 'minor degree' in History of Art. The art faculty came to a private arrangement with me where they let me take a few more studio classes than was strictly part of the History of Art requirements, so I still got in quite a bit of painting and drawing. But this course of study was a great preparation for being an illustrator. When I took the study-abroad option for my third year, I found huge inspiration in the art galleries and museums of Moscow, and it gave me a unique focus to what would later inspire my own artwork. One of the international schools in Moscow didn't have an art teacher, so I volunteered teaching art for half a day every Friday. This was rather frustrating, but SUCH good training for later, when I'd be leading workshops and standing on stage, presenting my book to crowds of up to a thousand kids. After my year of study in Moscow, I stayed for a second year, delaying my graduation, and worked at The Moscow Times newspaper as a full-time copy editor and occasional journalist. That experience taught me a lot about how the media works, how to catch mistakes in text, and how to write headlines and photo captions. (I often think of this blog as a series of photo captions.) I learned that I really didn't want to be a journalist, but I love the freedom of blogging; I can write what I want, when I want, and if I make the occasional mistake, it's unlikely anyone will care enough to sue me or fire me. I graduated with my BA in Russian in 1999 and didn't start art college until 2005. I had a career crisis, got depressed, couldn't draw properly, and starting college gave me just the boost I needed.



Some of my degree show artwork

Mature students rock. When I was on the MA Illustration course at Camberwell, the people who seemed to get the most out of the course were people who had already been working for some time in the field. They knew which questions to ask and how to set themselves challenging projects. People who had come straight from a BA course seemed slightly bewildered that no one was telling them what to do, and they didn't know how to go out and supplement their training with outside courses, lectures and professional groups because they didn't really know what they needed. It's a bit of a sweeping statement, but with a few exceptions, I wouldn't really recommend anyone go to art college before they're 30. Study something else first, get work experience. And that way you'll avoid being part of the young groups who are desperately worried about maintaining their artist image, wearing cool clothes, getting drunk, trying to learn how a washing machine works, etc. Mature students are almost always much more focused.

(I did tour two art college when I was 16 (Cornish in Seattle, and Emily Carr in Vancouver), vaguely thinking maybe I wanted to be a painter or a graphic designer. But I looked around at all the sneering students in their cool outfits and thought I would never fit in. And I cared about fitting in, I was 16. ...Ha ha, Bryn Mawr wasn't like that, it was wonderful Nerdville.)





2. Do your research.

Consider the commute. I was looking at several courses and ended up choosing the one that I could reach the most easily on my bicycle. If a college is local to you, that's a great bonus because you'll be more likely to pop in frequently to use its facilities (the printmaking room, the library, etc).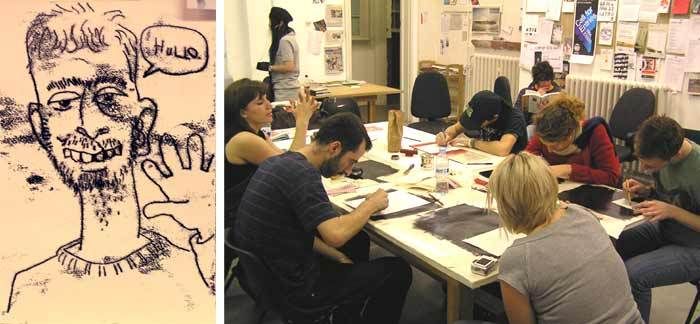 A student-organised printmaking workshop

You can do short practice runs. I took about five courses of evening classes before I committed to art college: one in Book Arts, one in Printmaking, and then I repeated a Children's Book Illustration course three times with Elizabeth Harbour, because she was such a good teacher. In fact, several of us repeated the course, which set us lots of small, achievable bookmaking projects, and she changed it a bit each time to accommodate us. We got on so well during the course that we set up our own critique group, meeting monthly at a book shop cafe for several years.

Go along to Degree Shows. Have a look at the work, meet the course leader, get a sense of the vibe of the place. Does most of the work look carefully considered or last-minute and rushed? (Camberwell's having its MA degree show next Tuesday.)

A good course is all about the teachers. I lucked out, my year was the first year Janet Woolley came over from Central Saint Martins and started teaching at Camberwell. We had only 14 people on the course (and now it's something like 70 people). I suspect that the most important thing isn't the reputation of the art college, it's the person who's teaching it. After I started, I talked with people who'd been on the course before Janet took it up and it sounded dreadful. Janet really took an interest in us, deeply cared about us, and always fought our corner. She brought in great guest speakers and had wonderful anecdotes from her own experience, being one of Britain's leading illustrators. Ask around, find out about a good course leader and follow that person. I'd say bypass the stand-offish, hipster ones for the kind, nurturing ones who listen to what you say and care about you. They're the ones who will want you to do well, not see you as a waste of their time or a potential rival.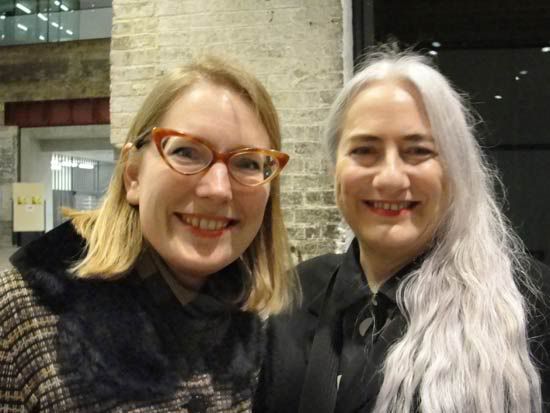 With my beloved course leader Janet Woolley, 5 years after graduating

3. Taking the course won't be enough.

You'll need to go above and beyond requirements. MA courses in the UK are very 'self-directed', which means there will be no one assigning you constant homework and cracking the whip over you if you don't do anything until two weeks before your degree show. I've seen people get through courses who only did something like five images. A course certificate means NOTHING to clients and publishers if you can't back it up with good work. You'll need to be working every day, pushing yourself, trying new things, signing up for outside courses.

You'll need to find outside training. For me, this included the AOI Business Start-up Classes, SCBWI events, and writing book and event reviews for a website (Nikki Gamble's Write-Away website). A bunch of us on the course pooled money to hire a model and college space to do life drawing sessions. I'd already been illustrating books for five years, and I knew I needed to learn about illustration legal issues, how to do my taxes properly, how to promote my work, and meet other people also working in children's books. My course wasn't specifically a children's book illustration course, and there was no help if I wanted to learn about writing as well. But SCBWI conferences and forming an outside critique group helped with that. Taking part in small-press comics festivals helped me learn how to make complete small books, print them and promote them.

People talk about art college being good for 'making contacts', but my best early contacts came through SCBWI, Paul Gravett (he knows everyone and loves matchmaking), Nikki Gamble (reviewing publishing events for her), and comics people here on LiveJournal. (But I discovered LJ through my classmate-and-then-studiomate Ellen Lindner.)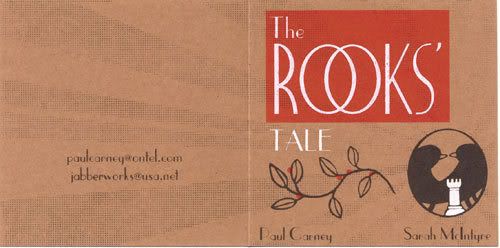 An early collaborative book

(I'd recommend festivals such as Leeds Thought Bubble, Kendal Lakes festival, London Comica Comiket, ELCAF; go along to one or two to see what they're like before you book a table.)



Meeting new people at the Gosh Comics book club

Your English needs to be good enough to network properly and understand lectures. If you're reading this, you're probably okay, but beware a course that takes lots of foreign students for the money but doesn't pay much attention to their language skills. Being able to mix with classmates is important to your own growth. I heard a story of some parents in China who sued a London college when their daughters came back from two years's photography study, having learned nothing other than how to switch on their cameras.

You'll need to conquer your shyness; sometimes taking risks will help you meet just the right person. I joined a comics web forum that led to meeting Paul Gravett at a pub, and he put me in touch with publisher David Fickling, who was starting up a new comic for children and scouting for talent. While I made comics for David, he liked what he saw and also signed me up to illustrate a picture book. Check out Laydeez Do Comics, meet people at the monthly London Comica Social Club, go along to the Society of Authors events that are open to the public. If you live in a remote place, get ready to travel a lot.



My first-ever comics table at the Alternative Press Fair... Those Tozo comics on the left belong to David O'Connell, who's now my Jampires co-author!

4. Decide: Part-time or Full-time? I found part-time study was way better than full-time. I think this may have changed at Camberwell, and there may now be a limit to how many lectures you can go to. But I treated the two years like a full-time course and went to all the lectures, getting double value for money. One year of study isn't really enough; you basically have to be working on your degree show project from the start, and you'll have far less time to experiment and use the print studios. You may not be able to study part-time if you're a foreign student, for visa reasons.

5. Give your work space to grow and change. When you apply, it's a good idea to have in mind what sort of project you want to set out for yourself. I'd recommend not setting yourself one huge project, such as a long animation or a full-length graphic novel. Almost everyone I knew who did this got bogged down in it and, since their work was changing, it made their earlier work on the project look out-of-date. I set myself the task of doing several different projects, exploring different ways of working (3D, gouche on coloured paper, egg shapes, comics, whatever took my fancy, really) and then near the end, I chose the best of those things and did a bit more of them for the degree show display. I did finish my course with a picture book dummy, but it looked forced and strained, and more of an exercise in learning how to make books than something publishable. My first publisher quite rightly wasn't interested in it, he wanted me to illustrate a text he'd found elsewhere.

6. A course can be a good excuse to work. You don't NEED to pay anyone to set yourself projects for drawing and making books. But sometimes you need to have the excuse so the people around you will give you the space to do it. You can say to them, 'I need to do this for my course' and they may have more respect for that than if you're trying to develop completely on your own. If that chatty friend comes over and stays and stays, you can tell her you have homework. It's a bit like keeping a studio; a lot of people didn't think I had a real job until I stopped working from home. It's a lot of money, so think carefully, but is this something you need to do? You may be able to patch together your own education more inexpensively. You can learn loads of technique stuff just from YouTube. (In fact, if you go to art college, you will still probably be learning much of that stuff from YouTube; MA courses in the UK don't do much by way of teaching practical techniques.) Or you may need the focus of a course, tutor critique, the companionship of fellow students and picking up the tips that come from mixing with people in the field, access to the college facilities, and the helpful pressure of project deadlines.

7. Get ready to keep a blog while you study.

It's good practice for learning how to put your work in context, you'll learn how to talk about it. Blogging can help you remember what you've been doing and look back and see how your work has changed and improved. Blogging will help you ease more gently into the world of promoting your work and you won't have to start from scratch after you graduate.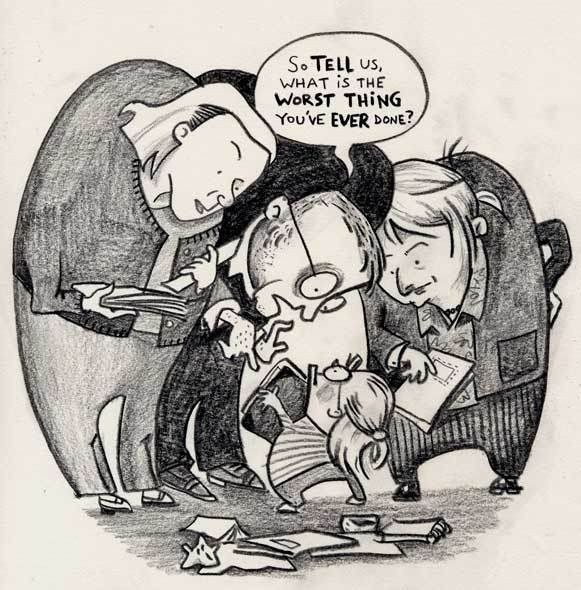 Drawing of exam time, the scary factor slightly exaggerated

These tips aren't comprehensive, but hopefully they're a good start! Good luck! (Check out my FAQ page for more information.)