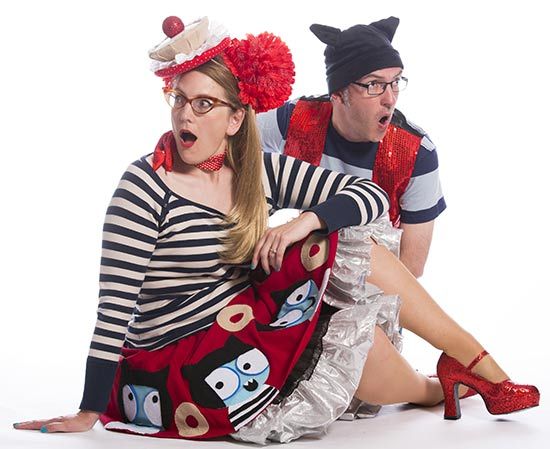 Photo by David Warren
Have you ever bitten into a jam doughnut and thought,
HEY! What happened to all the JAM??!
Well... that jam was stolen... SUCKED OUT, in fact, by some mischievous little characters, called...

...JAMPIRES.
Gorgeous knitted Jampire created by Ann Lam. More about this soon....
And Jampires love nothing more than - you got it - JAM!
The stickier the jam, the better! Our publicist
Philippa Perry
teamed us up with local jam-makers at
The Butch Institute
to get this custom-made raspberry and vanilla jam
with added sparkles
.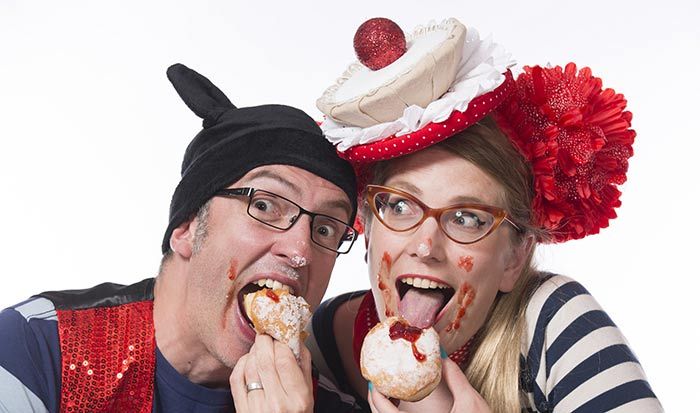 Photo by David Warren
THE PICTURE BOOK: So my fabulous friend
David O'Connell
and I have written a picture book for you in rhyming verse, published by
David Fickling
, and we're very excited about it!
JAMPIRES will emerge hot out of the oven
at the beginning of September
, and it's
not your usual book.
Most picture books are written by one person and illustrated by the other. But Dave and I are both writer and illustrators, and for this book, we were completely co-writers and co-illustrators. AND we got our inspiration through comics! The story game we played together to come up with the idea is called a '
Comics Jam
', and we loved how our Comics Jam was also about jam!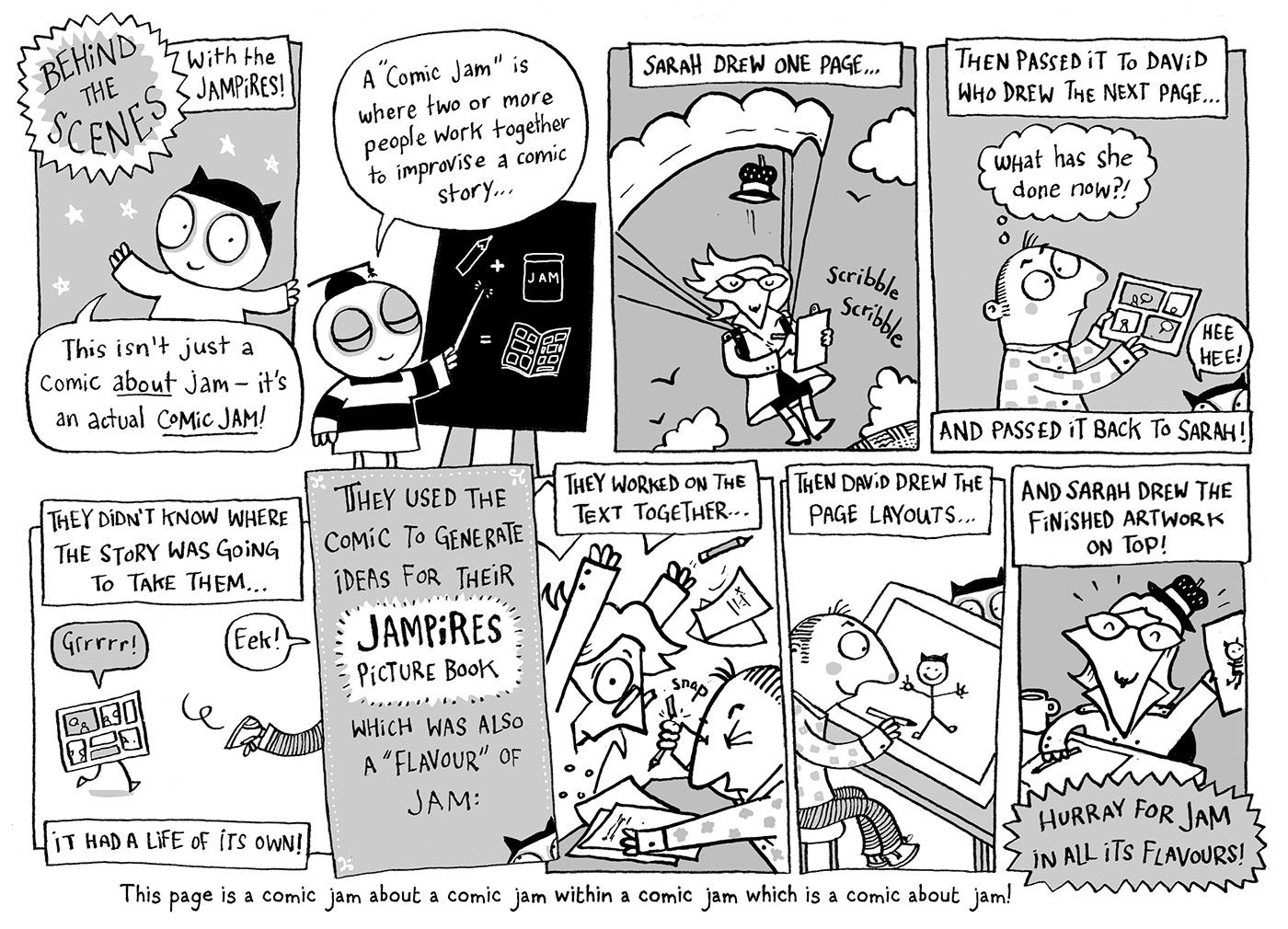 THE COMIC: Our picture book started out as this collaborative comic, and you can read the original version here on our
BRAND-NEW JAMPIRES WEBSITE
, designed by multi-talented Dave.
This Jampires website is absolutely JAM-PACKED with things to explore and activities to make and do.
Have a browse!
JAMPIRES is mainly a picture book, but we
did
print up a small number of Comics Jam comics, which you might be able to get from us if you come to our events.
EVENTS: These events include Sat, 30 August at
The Big Feastival
in Oxfordshire; we may be able to provide you with some at the
Lakes International Comic Art Festival in Kendal
on the 18th & 19th of Oct; our event on Tues, 28 Oct at Oxford's Story Museum (
details here
); we'll be running a whole Jampires Comics Jamtastic activity area at the awesome
Thought Bubble comics festival in Leeds
on 15 & 16 Nov.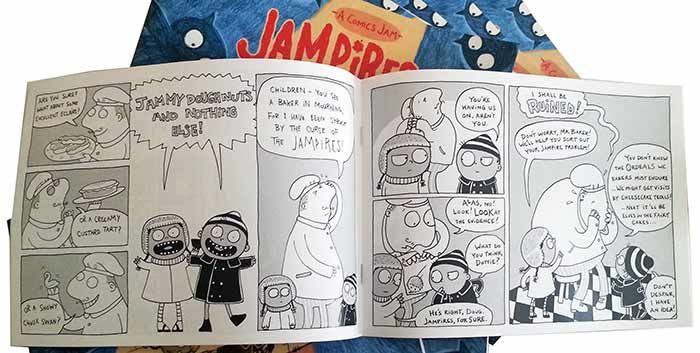 You'll be hearing more from us about JAMPIRES, our hymn to jam - only a few more weeks until it comes out! - and in the meantime, spread the word (spread it thickly!), so no one misses out on this jammy treat. You can follow us on Twitter at
@davidoconnell
and
@jabberworks
, hash tag
#JAMPIRES
! Here's
Dave's blog post
about it!
Photo by David Warren
Have you heard what's lurking just around the corner???