Happy birthday to me, happy birthday to me! And because it's my birthday, that means all my favourite things: lovely drawings, hats and cake. :D If you're coming to my book party on 13 Sept (I should say, our Cakes in Space party, and you're ALL invited! Click for details.), here's a bit of help if you want to come up with a KILLER CAKE hat! There are lots of ways to make hats, and maybe you'd rather wear a space helmet, but this is one easy way.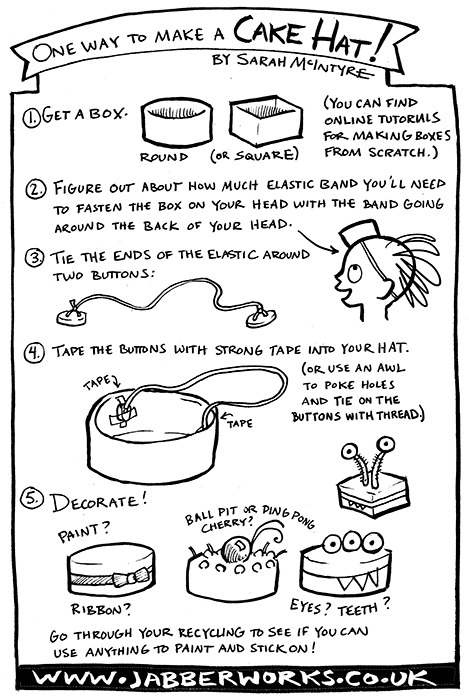 First, check out this incredible Cakes in Space article by Zoe Toft of Playing By The Book. She and her kids have made KILLER CAKES, come up with a top trumps spoon game, and a whole bunch of other ideas for a Cakes in Space-themed party. Plus a book review! Go read it, it's ace.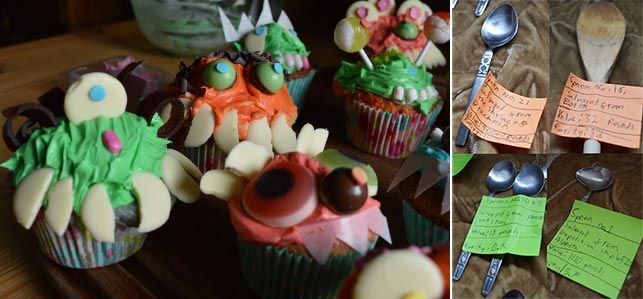 Yay, birthday hat! Isn't it lovely?




And check out this amazing Jampire, created by Leilah Skelton!




My ol' studio matey Deadly Knitshade has put together a six-second tutorial: how to make a Killer Cake card! You can see the video here on Vine.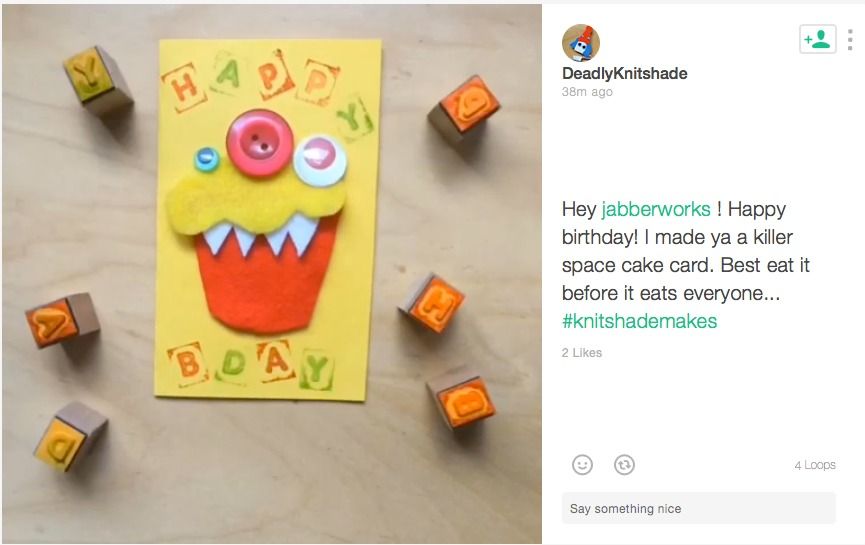 WOW!! Awesome space scooter by How To Make Awesome Comics author Neill Cameron!




Ha ha! Check out this drawing by my Jampires co-author, David O'Connell! :D




Yee HAW!!! SPLITZ AROUND SATURN by my studio mate Gary Northfield!




Look at this one by @jacobsheep! I think it looks ace, but he point out that tests have shown that the jetpack shouldn't fire off inside the bubble, ha ha.





Space portrait by David Lasky, author of The Carter Family: Don't Forget this Song:




So beautiful! By Dave Smith!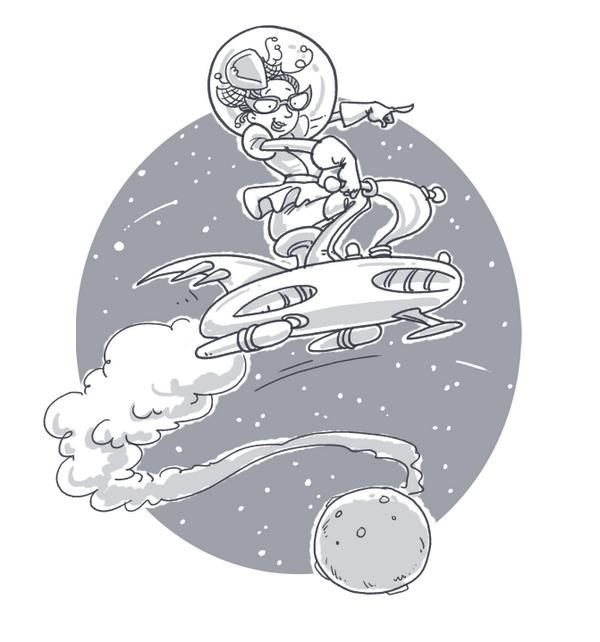 I tweeted, in case anyone wanted to draw something, that I'd be thrilled to bits if anyone drew me in a space scooter. Or if that was too tricky, a hamster in a fabulous hat. Look, Damiyanti Patel got my space costume just right, as well as drawing a killer-cake-led scooter!




WHOA! Space Swan Cowboy by Louie Stowell:




Amazing drawings by Sally Hamerton's son, George, age 9: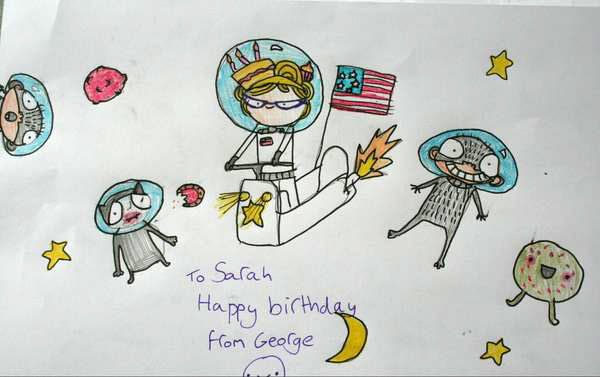 And George's older brother, Archie:




SPACE DODGEMS. Fab drawing by Ric Lumb. :D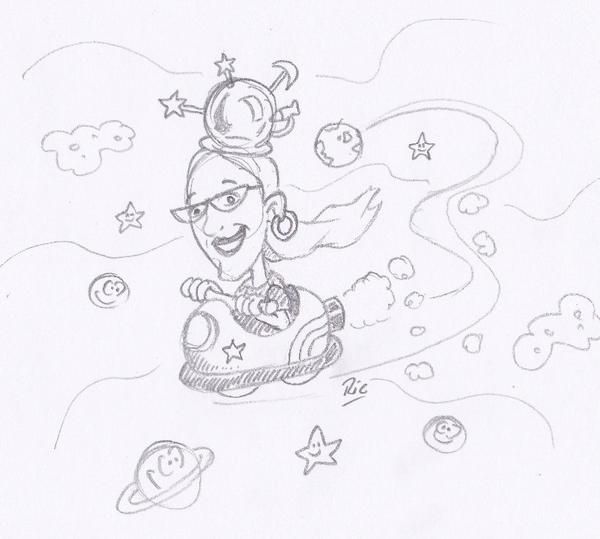 And speaking of that space costume, here's the woman who put it together, costumier Wendy Benstead! She was just in the middle of sketching designs for a client and tackled a Sarah hamster. :D




Another fab drawing by Sam Reeve:




I think 'Fluff on a Rocket' should become a new exclamation, really. This in from the most excellent Jared Shurin:




Yay, a treat-bearing Sea Monkey from @FeeBadger! Eep!!




So cute! Look at this one by Teri Smyth!




By Esme! Tweeted by Sarah Leavesley:




Here's Esme, talking about her drawing:


And by Esme and Orlaith!




And here's Orlaith, talking about her picture!


Speedy scooting from Dan Fish:




Thanks for this portrait, Justin Hill!




Cheeky Sea Monkey! From Robert Widdas and Will:




Love this hamster on a scooter by @ohArlene (one of my earliest LJ friends)!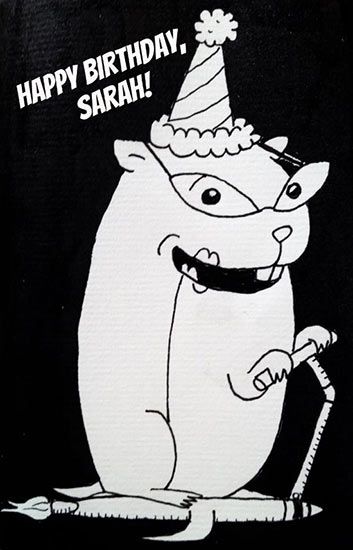 Behatted hamster by Annie Brookes!




From our wonderful Oliver and the Seawigs and Cakes in Space team at Oxford University Press!