Photo by James Petrie

Hee hee, it's great fun to stand in the middle of a field wearing sparkly red platform heels when everyone else is walking around in wellies. This weekend my co-author David O'Connell and I launched our new picture book, Jampires, at The Big Feastival in Oxfordshire.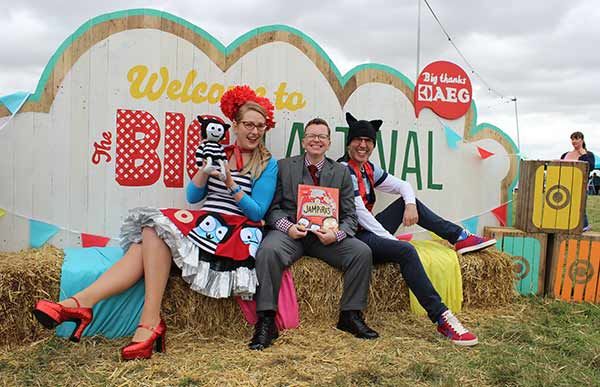 Photo by James Petrie

I couldn't believe it, I forgot to pack my Bakewell Tart hat! Nooooo!




Photo by Dave Warren

But never mind, our book was well and truly launched with a dramatic reading by David and me. (Dave's very good at doing the voices.) And I can rock a converted poodle skirt. (Thanks to my mum for helping me sew on all the Jampires.)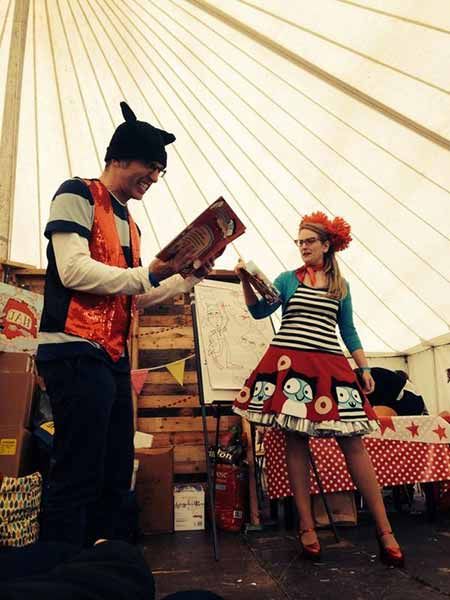 Photo by Neill Cameron

And I taught everyone how to draw a Jampire! 'But what is a Jampire?' you may ask. Well, if you've ever bitten into a jam doughnut and found it disappointingly dry and jamless, they are the culprits. These little critters suck out them jam. They LOVE jam. Our book is basically a hymn to jam.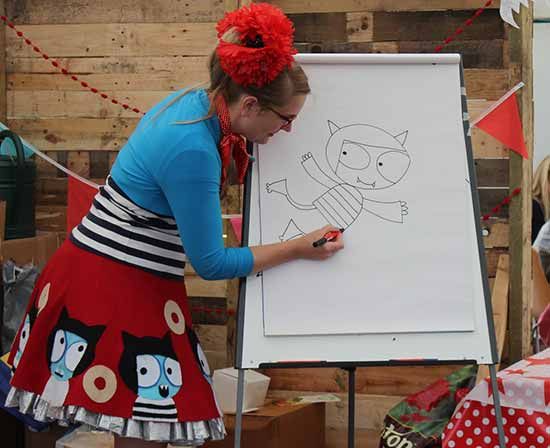 Photo by James Petrie

And you can learn how to draw a Jampire, too! David and I have put all sorts of goodies on our new website, so do have fun exploring it: jampires.com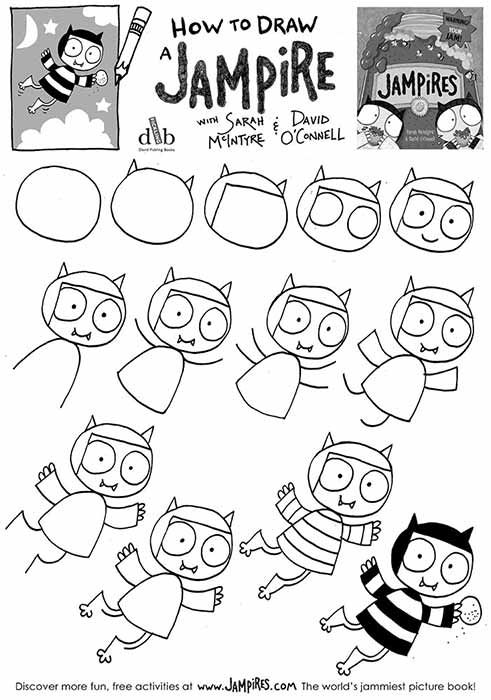 View as a PDF

We have masks, too! Check out the website! :)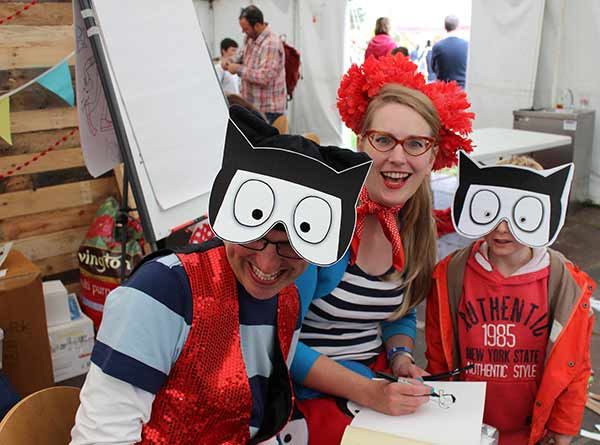 Photo by James Petrie


Since the Jampires are obsessed with jam, we had actual jam on site...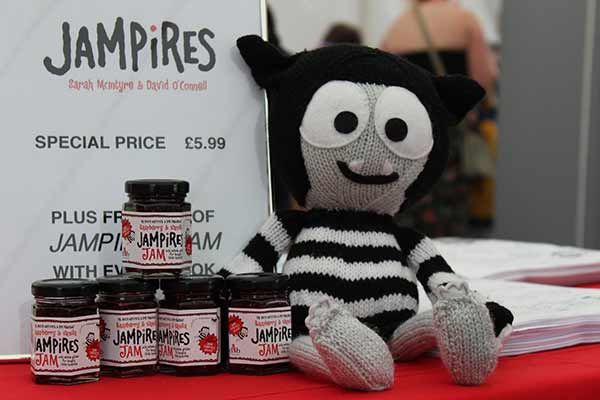 Photo by James Petrie

...and an actual jam maker, who has joined our Jampires team! Meet Emma Preston-Dunlop, jam maker extraordinaire, who gave us a little lesson on how to make jam, and treated us to samples of her tasty concoctions.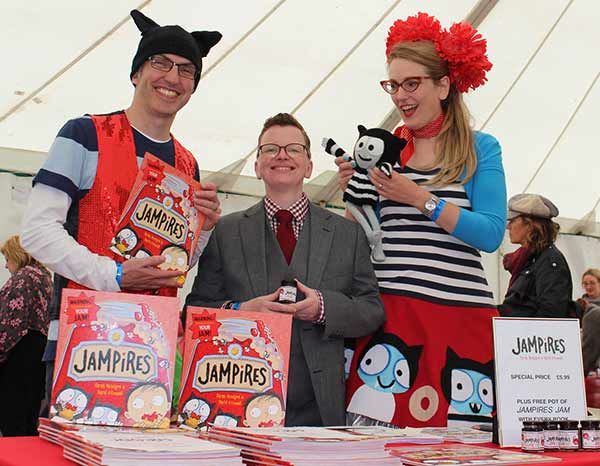 Photo by James Petrie

Emma runs a jam company called The Butch Institute and while raspberry jam is always my favourite, she gives it a real run for its money with her Cherry Bakewell with amaretto syrup and almonds.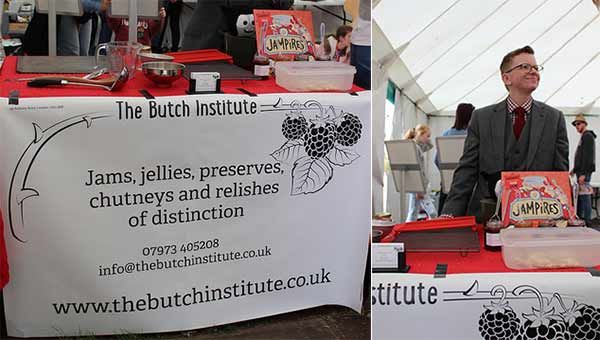 Photo by James Petrie

Since The Big Feastival's all about food, we explored, and went straight for the PIE. Gotta love a pie. Emma taught me how to eat it from a carton without getting gravy all over my skirt.



Photo by James Petrie

And our lovely publisher, David Fickling, cycled all the way over from Oxford - a two-hour journey across many hills - to be there for our launch. Hurrah! (He didn't cycle in his signature bowtie, but he put it on as soon as he arrived.)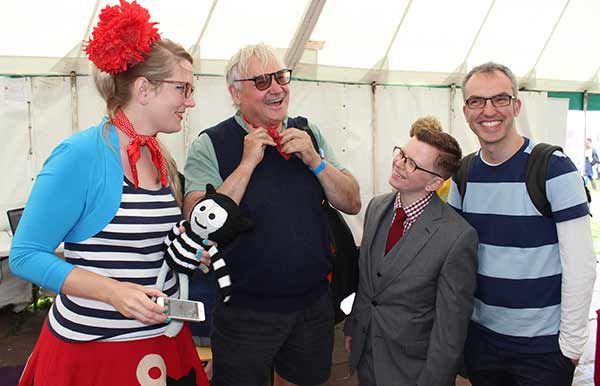 Photo by James Petrie

JAM. Who doesn't dream about The Great Jam Pot in the Sky? *wistful sigh*




Dave and I couldn't be there both days, so actor Devon Black stepped in and led her own Jampires session on the Sunday, which looked brilliant. She made a costume, a whole new show, and I hear she did a brilliant job! Thank you SO MUCH, Devon!!



Photo tweeted by Philippa Perry

Feastival had some rival vampiric creatures, not all as small and cuddly as our Jampire.



Photo by James Petrie

After a little scare, he got a cuddle from Neill Cameron, and everything was all right.




So Neill was mostly busy drawing comic characters over in The Phoenix Comic area. He's the amazing creator of stories such as Pirates of Pangaea, Mega Robo Bros and has a new book out, How to Make Awesome Comics. Here's a Cyborg Mode Jamie Oliver (the chef who hosts the festival, along with Blur bassist-turned-cheesemaking-farmer Alex James):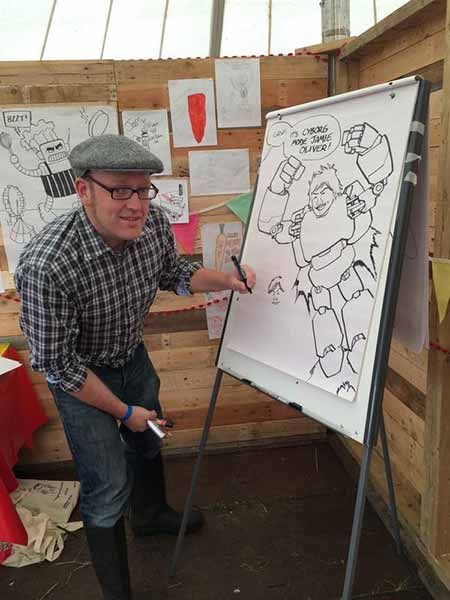 The drive to Feastival was quite a long one, and our friend James Petrie was a hero and gave us all a lift in his car. As you can see, Dave and I were terrible back-seat drivers.




Lovely Dave. It's not just his genius talent, you see; I mostly work with him because he has such beautiful flowing tresses.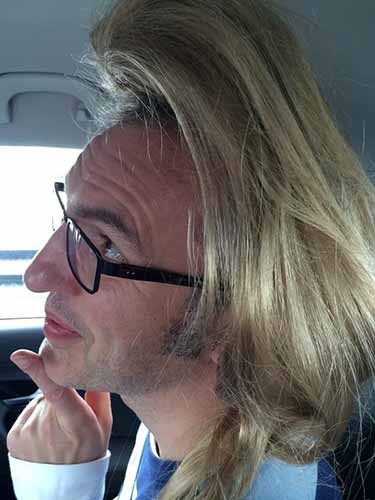 Big group selfie! Huge thanks to David Fickling for publishing us, Emma for being such a great Jam Master, Devon for Sunday's awesomeness, Feastival for hosting us, fab publicist Philippa Perry for organising the day, James for driving and photos, and Ann Lam for our knitted Jampire. Jammy times!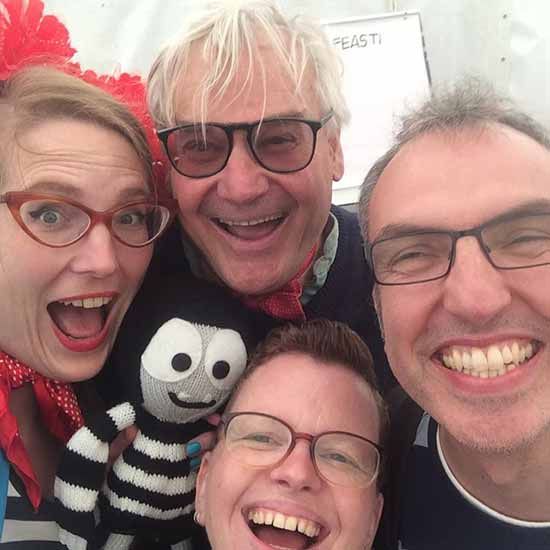 Head over to the David Fickling Books website to see their blog about Jampires, and jampires.com for all your jammy needs.

Jammy Twitter links: @davidoconnell, @DFB_Storyhouse, @ButchInstitue, #JAMPIRES