Today was my final-FINAL deadline for the interior artwork for my new picture book with Scholastic UK, and I finished it late last night. MASSIVE RELIEF.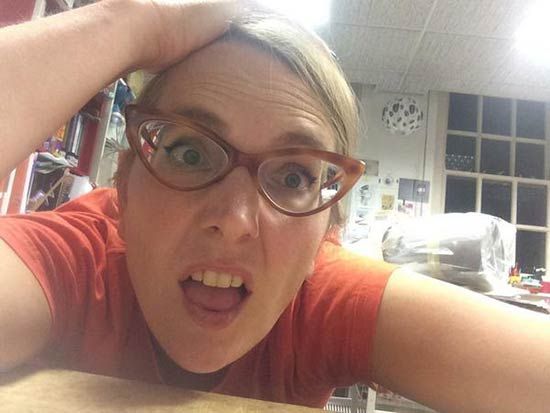 That's the artwork, all rolled up, just over my shoulder. I took it in to my editor and designer (Pauliina Malinen-Teodoro and Rebecca Essilifie) and they went into raptures and said they loved it all. Another huge relief! I'm not allowed yet to say what this book's about, but it's insanely complicated. Which made them laugh when I mentioned to them that I was thinking I'd try something a bit simpler for the next book.

Now Scholastic recently acquired an AIR HOCKEY TABLE, and one of the editors, David Maybury, challenged me to a match. Check out his fearsome concentration face:




My excellent publicist David Sanger joined in the ruckus. It's the first time I've ever come out of the Scholastic building actually sweaty.




And it's all in the name of WORK.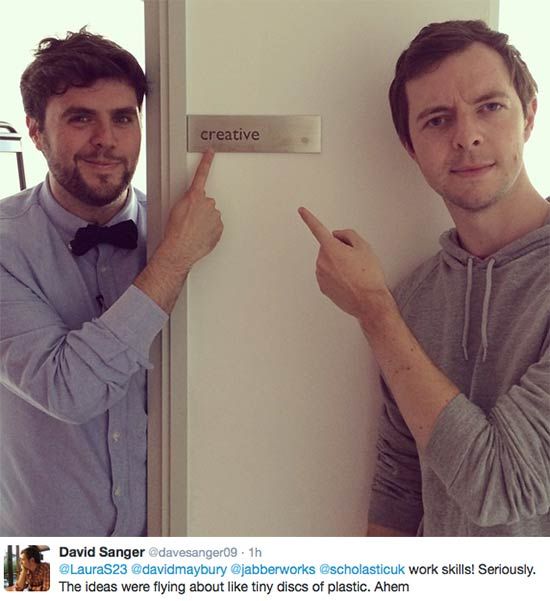 After the meeting, I treated myself to lunch at the new Foyles bookshop cafe on Charing Cross Road, then headed home to work on the next Shark and Unicorn comic strip for The Sunday Times. I wish I could rest now, I'm very tired, I can't even write a scintillating blog post. (Are they usually scintillating?) But I've put off so much work and e-mailing to finish this picture book, that I have a quite big backlog. Aiee! But I'm very much looking forward to this Saturday morning's Cakes in Space launch, and I hope you're coming!

In the meantime, here's a good video called If Disney Princes were Real