Traveling to rural Devon in full space costume must be the zenith of my career. Look at Spaceman Reeve, he's practically glowing with radiation.




Devon people, do not be alarmed if you look toward the end of your garden and see an other-worldly figure emerge.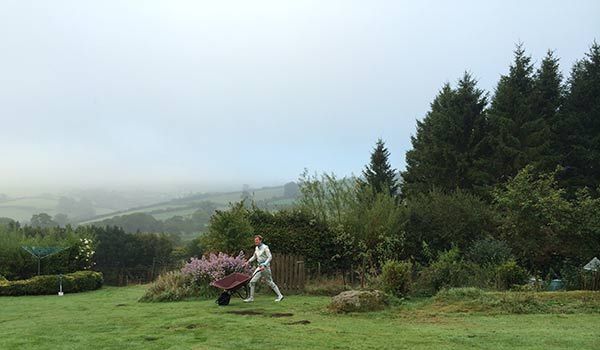 He mostly comes in peace.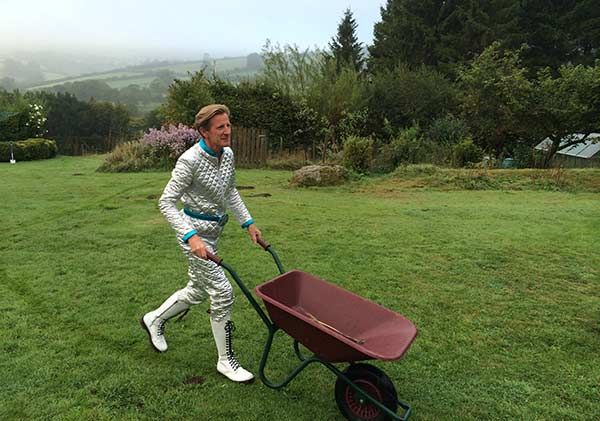 Invite him in to your home, for he is quite handy in the kitchen.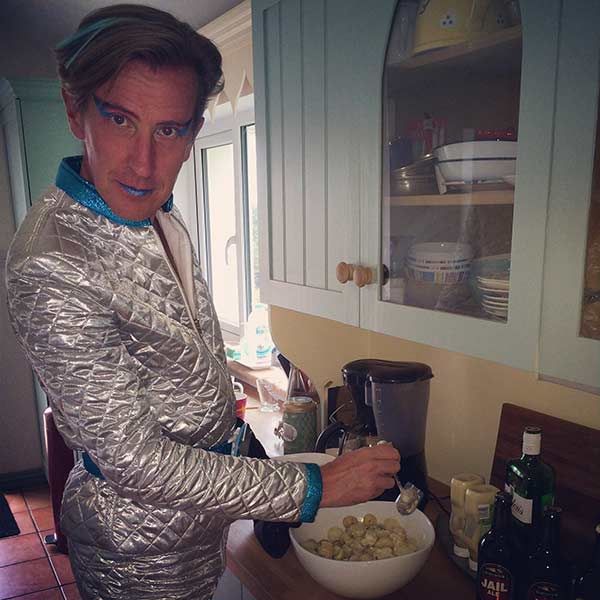 The Western Morning News printed a double-page spread to commemorate the spectacle.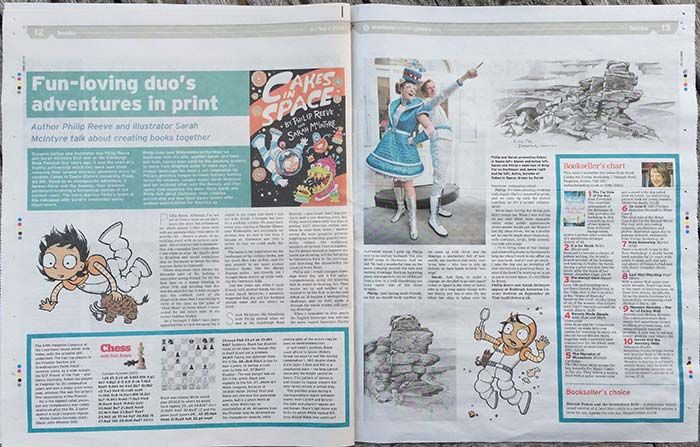 Once we got used to the earth's gravity, we set off for Budleigh Salterton.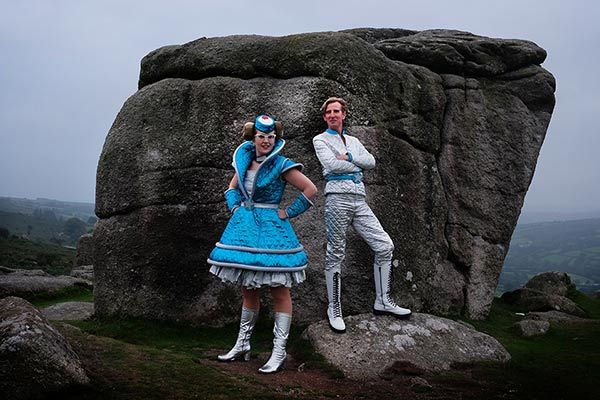 Photo by Sarah Reeve


And there we were, Budleigh Salterton Literary Festival! We demonstrated some of the gadgetry in our book, including the wonderous Nom-O-Tron, which can, from a simple protein formula, synthesise any sort of food you like.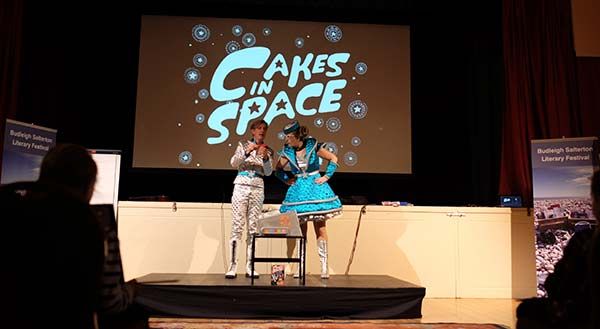 Photo by Sarah Reeve

And I was pleased to find it produced a most excellent coffee walnut cake. (My favourite!)



Photo by Sarah Reeve

We always get people drawing at our events - everyone drew Pilbeam the robot with me - but this girl, Lauren Taylor, drew a whole comic strip in between the time we finished the show and the book signing session!




Check it out: killer cakes, robots, even little Reeve and McIntyre royalty! I like my victorious arm gesture at the end.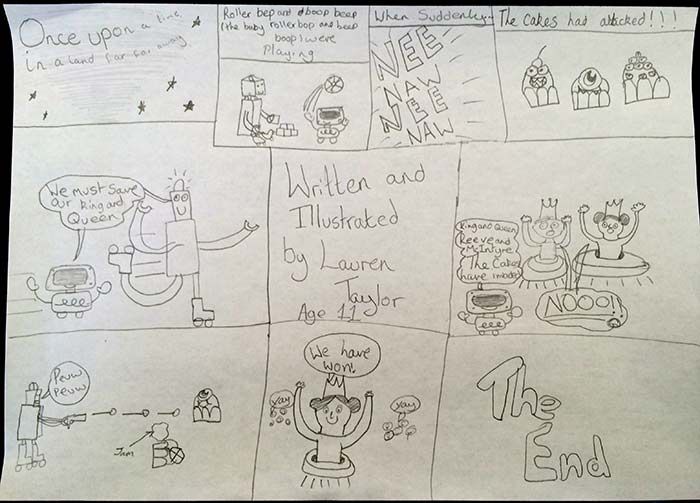 It's so fun getting people to draw Pilbeam. (Reeve does a great Pilbeam voice when we do one of the readings from Cakes in Space.)




I think people get a lot of confidence seeing that, if they take a drawing step by step, they can turn out something interesting on their paper. And I love how the drawings don't all look exactly like mine; they all have their own intriguing character.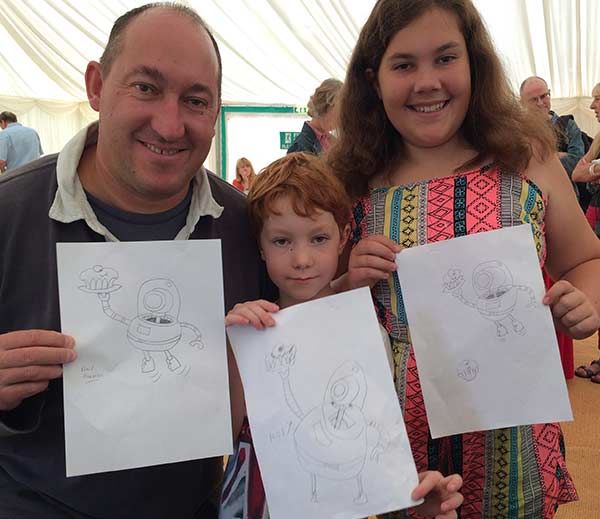 Thanks so much to everyone who came along to see us and made drawings!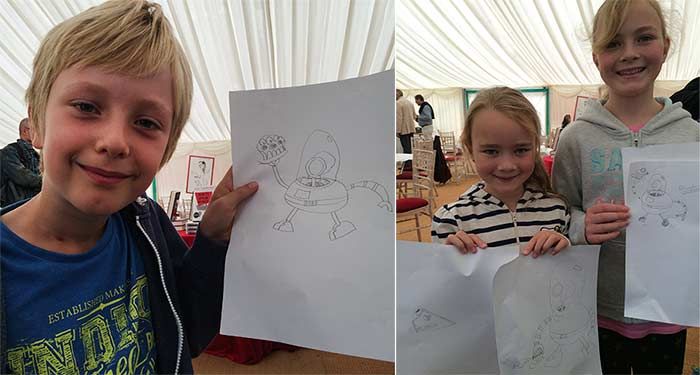 And big thanks to the organisers of Budleigh lit fest, we enjoyed our visit very much.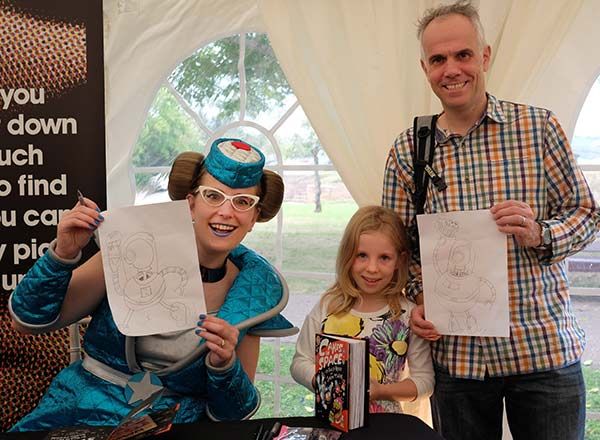 Photo by Sarah Reeve

And here's our production team, the most excellent Sarah Reeve and Stuart! Sarah did a great job bringing a killer cake on stage for us to examine in a Great-British-Bake-Off style, and Stuart worked the music (composed by Sarah Reeve). Thanks, team!




We even met one of the stars of the Save Budleigh Library documentary film and, when our event was finished, we stopped by the library for a peek. A nice lady with a zimmer frame insisted I wear her scarf for the photo.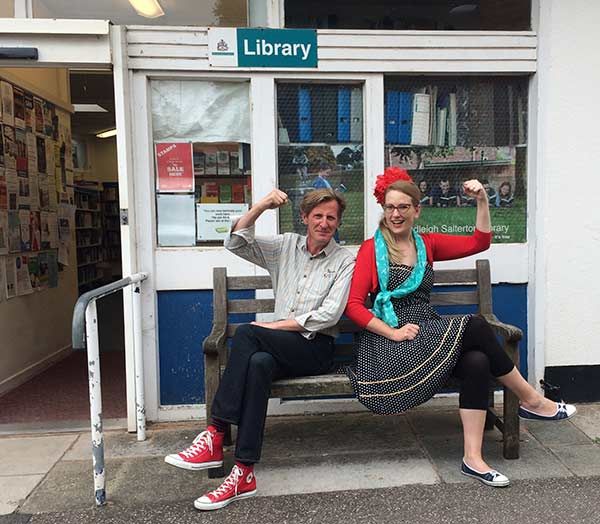 I contributed a bit to the video, which you can see here. We do hope the government reconsiders closing this heart of the community and listens to local people who are throwing themselves into the campaign.



It was quite funny walking around Budleigh Salterton in cognito. We passed several people who had been at our event and they didn't recognise us at all without our space gear. Hey, check out the stone pictures on Budleigh beach! A masted ship, a panda, a bee, a Dalek, a whole pebble exhibition.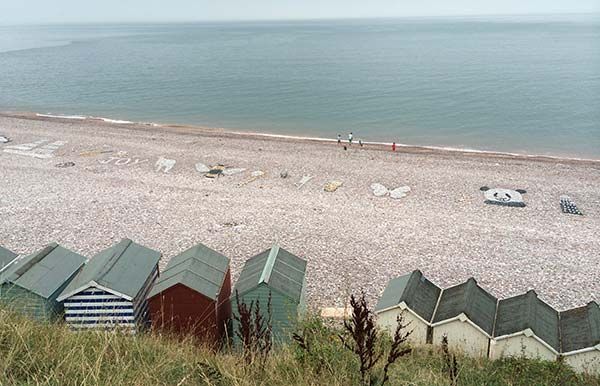 It's a beautiful place and I'd never been before; so glad to have had the chance.




Sarah's a professional portrait photographer and took lots of photos of us in her studio when we got back to the Reeve Ranch. They're great; I'll show those off soon! In the meantime, you can follow Budleigh lit fest on Twitter as @BudleighLitFest. And if you missed us this time, be sure to keep an eye on my Events Page if you want to catch us in action!