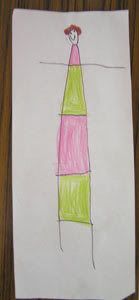 While I was sat eating my cereal in the breakfast room over Christmas, I was admiring this drawing by my friend's niece, taped up on the cupboard. I thought I'd try something in a similar vein:
I did this picture after Stuart and I spent yesterday afternoon in nearby
Greenwich Park
, visiting our favourite trees. Some of them were planted in the 17th century, so they've had lots of time to grow into crazy shapes.
Park's resident gnome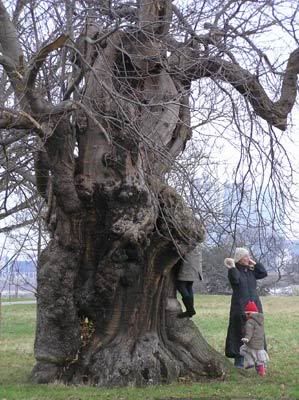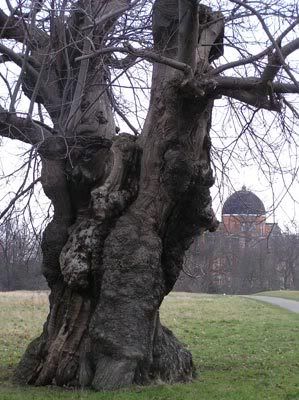 View of the city from One Tree Hill. The row of lit windows to the left of and beneath one of Wren's two towers is the Painted Hall, where the banquet scenes were filmed from the recent film, 'The Golden Compass'. Here's a panoramic view inside.
Vanbrugh Castle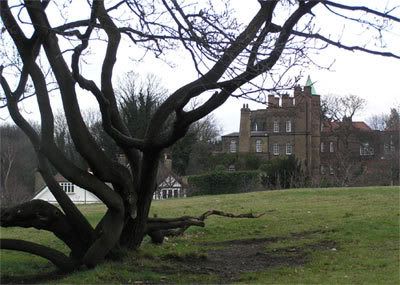 This road in Greenwich was all decked out with wreaths and door ornaments. This particular one had a sign linking it to the Advent Windows project.