Here's my Shark & Unicorn comic strip that ran last weekend in The Funday Times section of The Sunday Times. The film theme for the issue was The Book of Life, but I was asked not to use the word 'ghost' or 'haunted'. (Thus the 'spookies'; I had to be a bit creative.)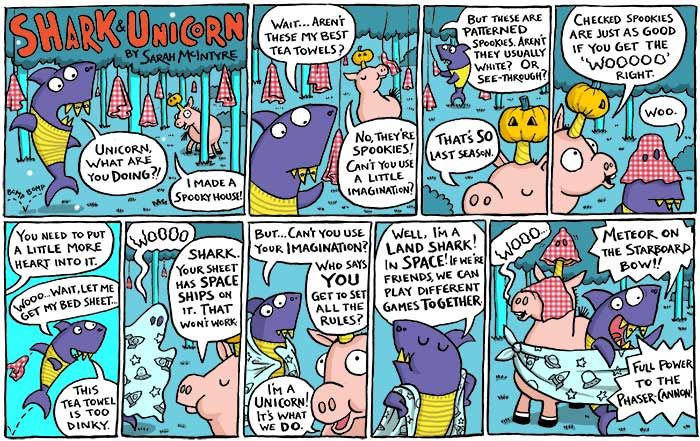 Actually, The Book of Life looks interesting, some very vibrant colours and patterning. I'll include the trailer:



One more thing, I have an interview with Workspiration. I spotted quite a few people I recognise on its website, and I hope to get the chance to explore some more of the interviews.