I spent a lot of time with these little dudes: Jampire, whom I really ought to name, but who is still 'Jampire', and the Iron Bear, who is probably made of bronze and is really named Paddington, but I just like calling him the Iron Bear. Anyway, I spend a lot of time at Paddington station. And today I was Oxford-bound!




It's quite fun travelling in full costume, it makes so many people's faces light up. Also, I tried travelling with my Bakewell Tart hat in a bag last time and the cherry came off the top, so it's safer just to carry it on my head, all the way to Oxford's Story Museum. Which is where my co-author David O'Connell and I did our Jampires show!




Huge thanks to everyone who came along and drew with us! I'm lucky, both of my current co-authors can draw, so we can do fun drawing double acts. We taught everyone how to draw a Jampire, but then went on to create other beasties. (Mine here is a Sushipire and Dave's drawing a Ricepuddingpire.)



Photo tweeted by @DragonDentist John McLay

Oh, I must include the lovely poster Dave drew for our event. He gave me such excellent pointy feet.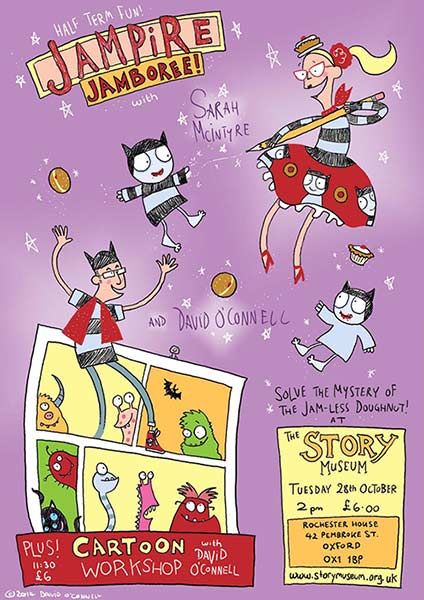 Here are a few more drawings from the day! If you came along and want to do more activities, you can find them on our jampires.com website. Here's @helen_geekmum: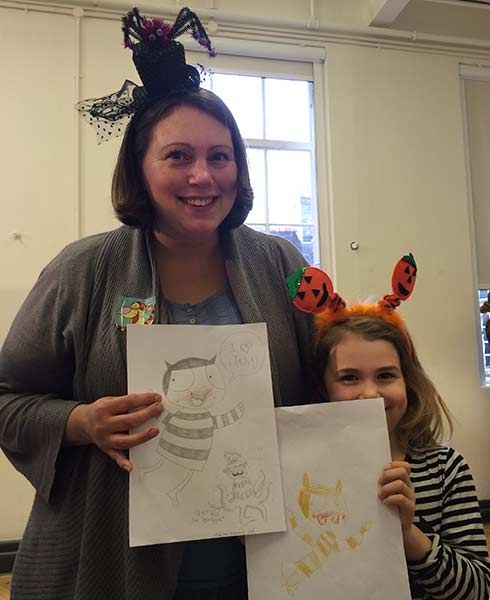 Tweeted by @McgrattanRj Rebecca McGrattan

We even sang our brand-new Jampires song, and got everyone to join in the jammy chorus! (Thanks for your help putting that together earlier this week, Philip Reeve!) I was nervous about forgetting the lyrics, and writer Holly Smale offered to come on stage again and help me. (The last time she did it was for my Shark song at the Hay Festival.) She didn't actually turn up, but she was well represented upstairs in a Narnian wood, dressed as the White Witch. (The best of the costumes in the 26 Characters exhibition, I think.)




And our Jampires jam-maker came along!




Here's Emma Preston-Dunlop from The Butch Institute here with her assistant. (Emma has just spotted a Jampire lurking in her jam, oh no!)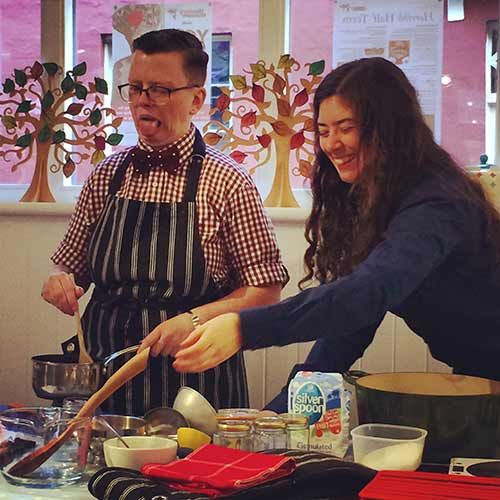 I came home with a jar of her Cherry Bakewell with Amaretto syrup and Almonds jam and must confess that already a shameful amount of it has been eaten. Uh... by the Jampires, yeah.





Emma gave a great demonstration about how to make jam, using very basic kitchen equipment, and everyone got to have a good sniff of the bubbling raspberry mix.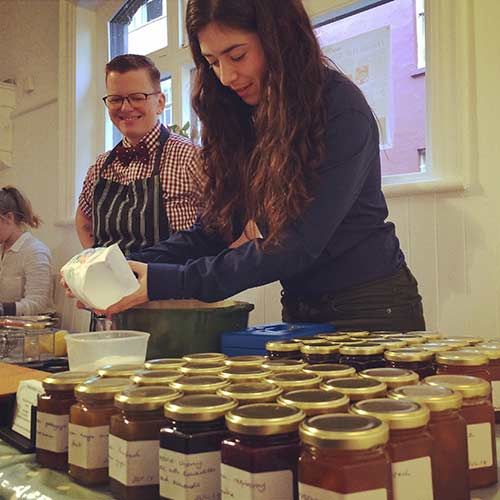 Bramble tats, that Emma is DEDICATED to jam, a proper Jampire.




When I arrived, Dave was still leading his comics workshop for older kids, and I caught the tail end of him signing his Monster and Chips books.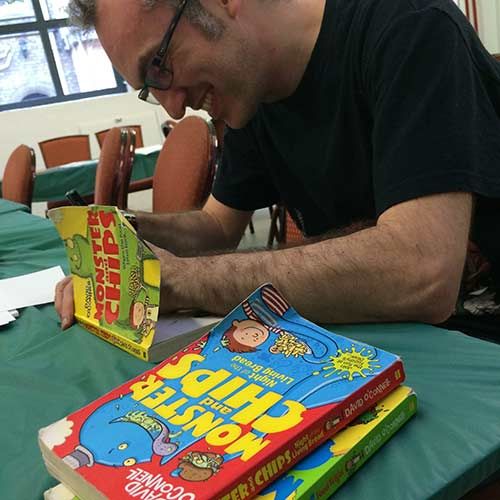 A fabulous day, thanks so much for hosting, Tom Donegan and the Story Museum! And big thanks to the fabulous Tatti de Jersey, who looked after us for the day.



Photo tweeted by @DragonDentist John McLay

Bye bye, Oxford! See you next time!