Exciting, I got another page in the Haugesund Avis! Apparently the headline reads, Pencils in the Air, which I'm afraid is a bit of a stock phrase I use to get kids' attention while we're drawing. But it looks cooler in Norwegian. (Here's the whole article online.)




And here's lovely Stuart modelling for the SILK Festivalen Nordic Knitwear catalogue:




While I was in Skudeneshavn in February, I had waffles at Johannes' cafe and drew his portrait in the guest book. So this time, Stuart stopped by for waffles while I was doing school visits and spotted my picture in the cafe, framed! Johannes is the best; anyone visiting Skudeneshavn absolutely must stop by to see him.





My main festival event was a talk moderated by journalist Rosie Goldsmith, whom I'd first met in Dubai, and then Hay-on-Wye. Here she is in the festival Green Room, wearing the beautiful new jumper commissioned from and knitted by Skudeneshavn local, Silje Skaadel.




I went to another of Rosie's events earlier in the day and drew this picture:




Rosie was interviewing Dutch writer and journalist, Geert Mak, whose book In Europe was translated into a zillion languages and had a 35-part television series. His new book, In America: Travels with John Steinbeck documents the same road trip made by both men, more than 50 years apart.




I think I need a stronger prescription of glasses, as I had a hard time making out their faces from the distance, but here's the best I could do, drawing Geert:




And we got to have dinner with him and his excellent wife that evening; I hope we get to see them again some day.




We got to hear several good bands while we were at the SILK Festival, including a group called Poor Edward. (The Jampire approved.) It's kind of odd hearing Norwegians singing to a Norwegian audience in English, but they did have lovely voices.




On the way back, I managed to bash my Bakewell Tart hat on a door frame; here's Stuart being my excellent road manager and doing some surgery on it. (He managed to track down a shop selling red glitter glue surprisingly easily.)




One of the school events I did was in the Sea House with about 80 16-year-olds, and I taught them a bit about comics and led them in a Comics Jam.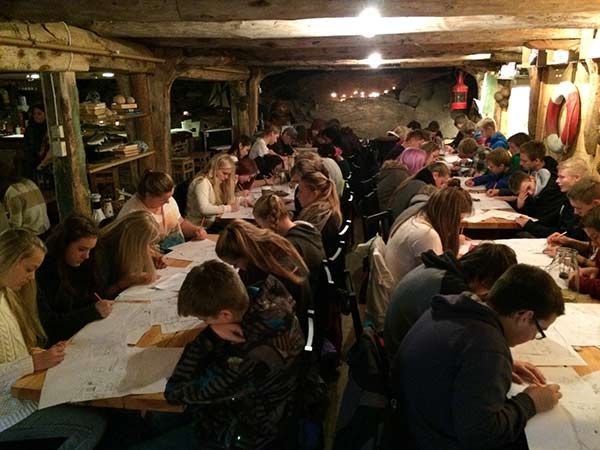 The 16-year-olds were MUCH more shy about saying anything in English than the 11-13 year-olds I'd led the previous day. I really had to work to get them to volunteer ideas, but I think in the end that they got something out of it and, I hope, enjoyed it.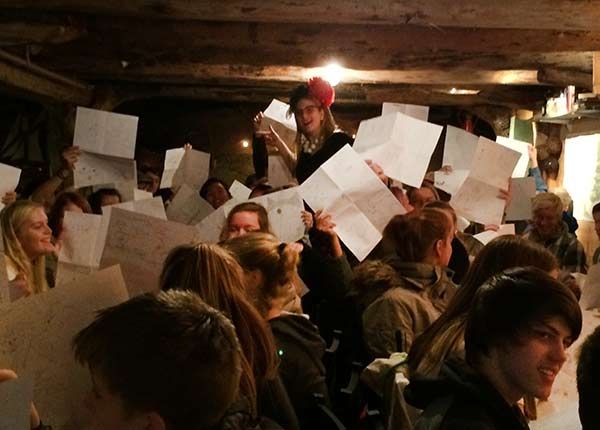 Here's a quick demo comic I made while they were jamming: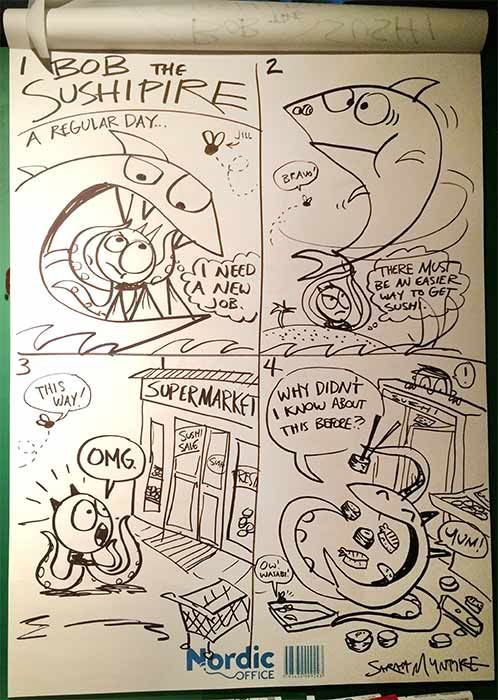 And a few of their Comics Jams. (It's a storytelling game, in which a different person draws each panel.)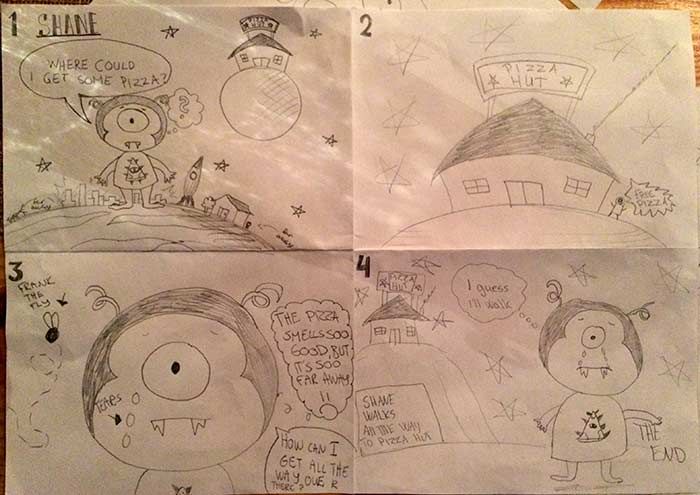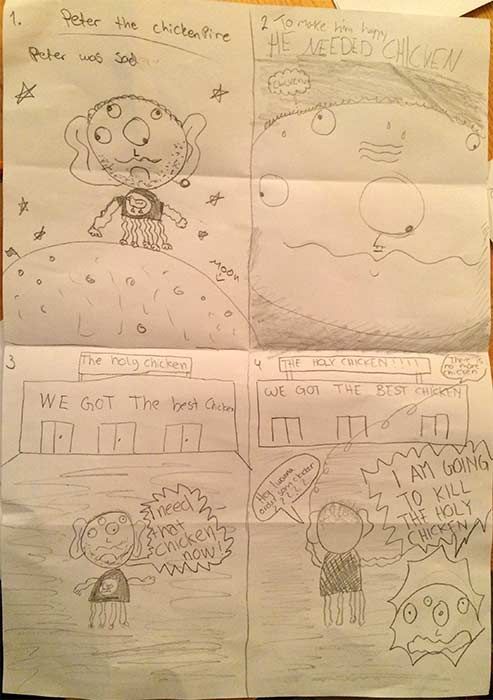 Thanks to the enthusiastic teachers who took part!




I did a second Comics Jam session at Skudeneshavn Primary School with this gang: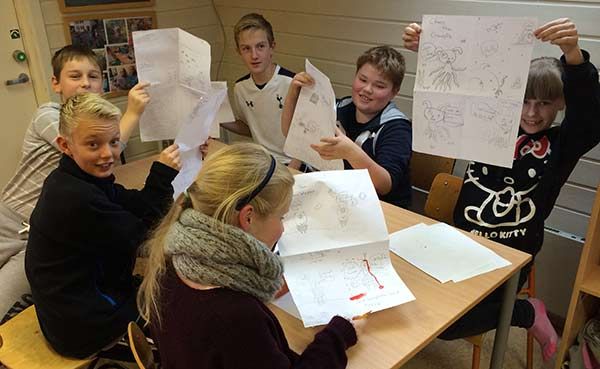 I led them in designing characters inspired by Jampires, but which had their own food obsessions. (So they came up with Pizzapires, Chickenpires, Noodlepires, etc.) I was struck by how many Norwegian kids LOVE tacos. Apparently it used to be pizza, but now they're taco crazy. It's a think people there eat particularly on Friday nights.




Back in the festival Green Room, here's musician Maria Toresen, who taught me a new Shark song to use with kids when I present my Shark book. So now I have two shark songs! Thanks, Maria! :D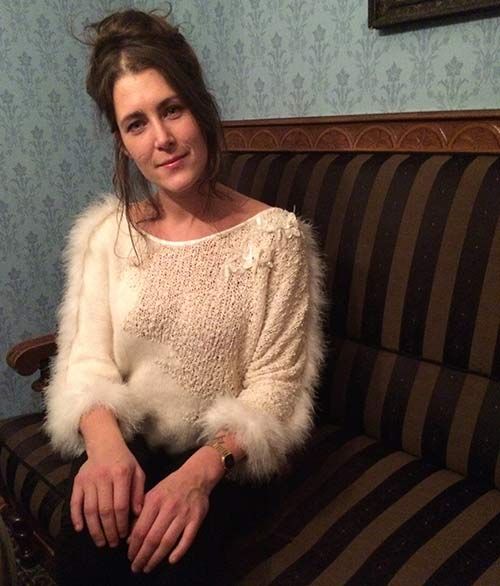 And I made a new friend! Here's Helga Rullestad with Danish fantasy and crime writer Lene Kaaberbøl. I had a good long natter with Lene and Rosie in their cottage and they're ace. I really want to read Lene's The Shamer Chronicles books.




We had a reception for the festival sponsors and got to listen to Moddi perform, good stuff.




And here's culture minister Jan Arve and his wife. (I drew his portrait on my last visit.)




This time in Skudenshavn, I made a foray into a fishing shop, which turned out also to have salvage stuff from old ships, including these two, rather odd, crystal deities.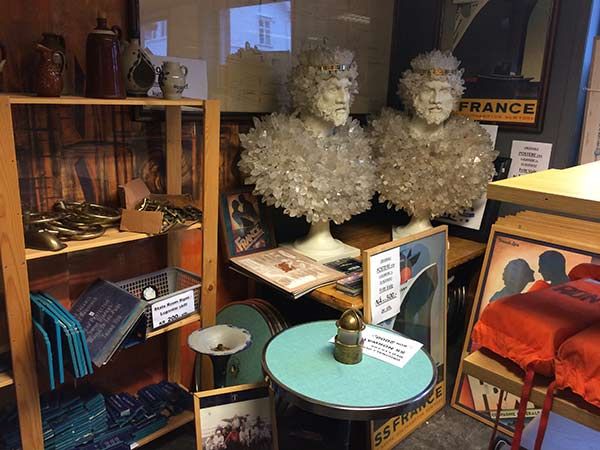 Before we left, we got to go on a wonderful beach walk with our fab friends John and Helga Rullestad, who are a big part in running the festival. They have so much energy, it's incredible.




This is near where Helga likes to go swimming. It's been a warm summer in Skudeneshavn and she'd been swimming until two weeks ago.




Some more landscape photos: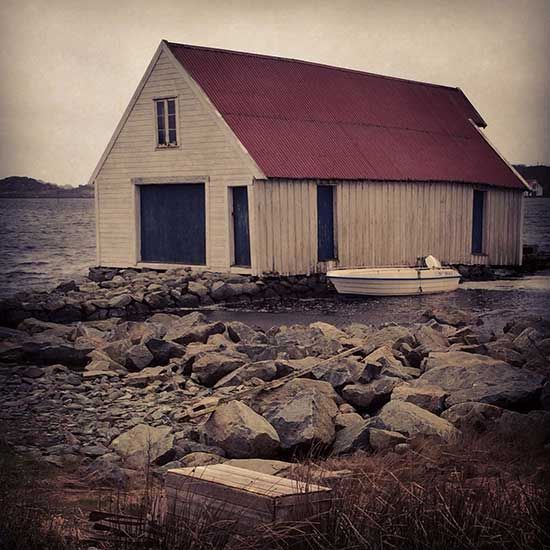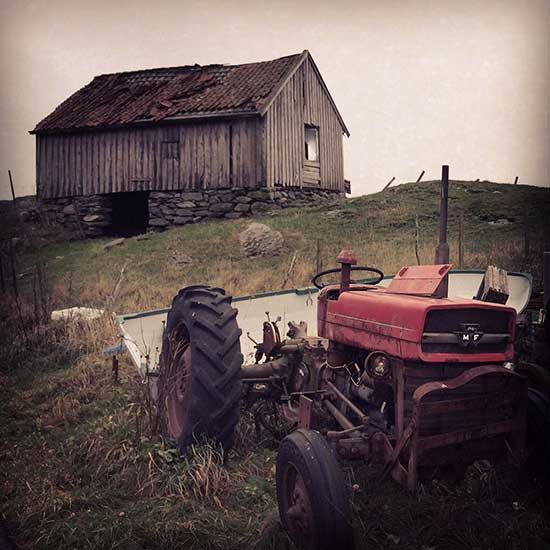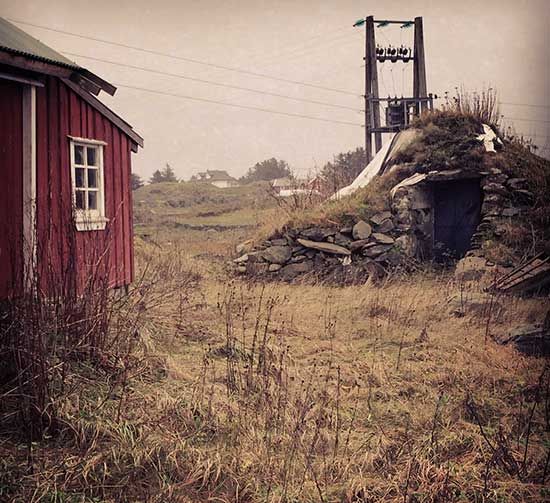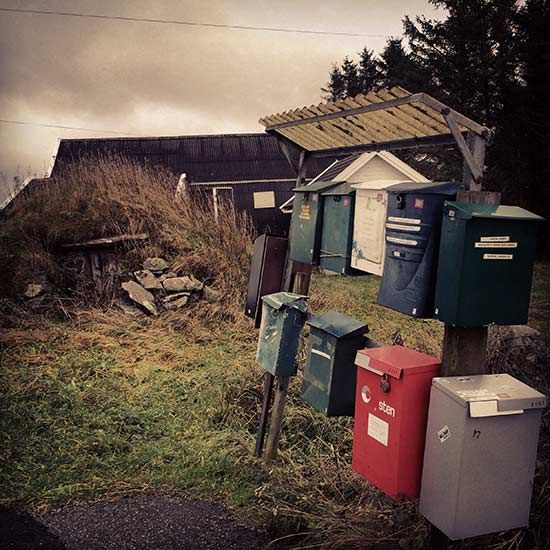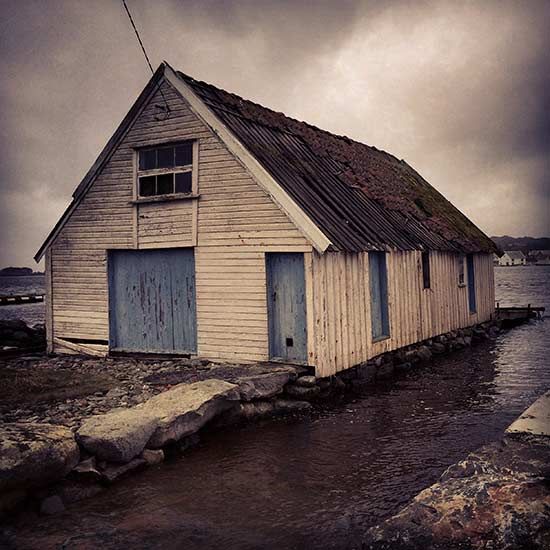 Here's Stuart with Silje, who knitted Rosie's jumper: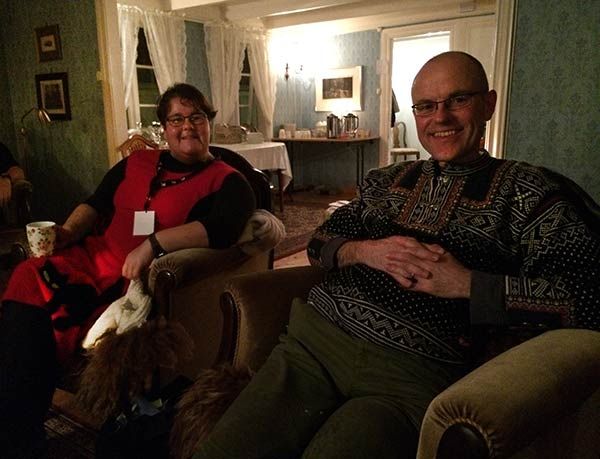 And Helga and John, wearing a fine fascinator. Thanks so much for inviting Stuart and me to be a part of the festival! We had a brilliant time, and I hope the events went down well!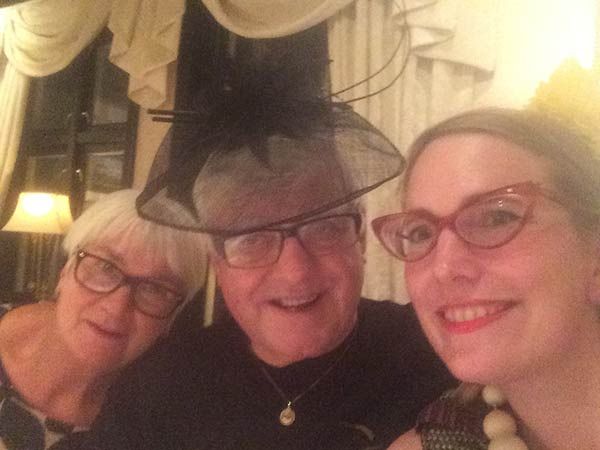 (Read Part 1 here.)