I've been wanting to talk about this book for ages, and Scholastic UK have finally tweeted a photo of the cover! So yes, look out for this book next spring!




Here's a look into my studio, when I was using a dip pen and ink to trace the pencil sketch onto the watercolour paper.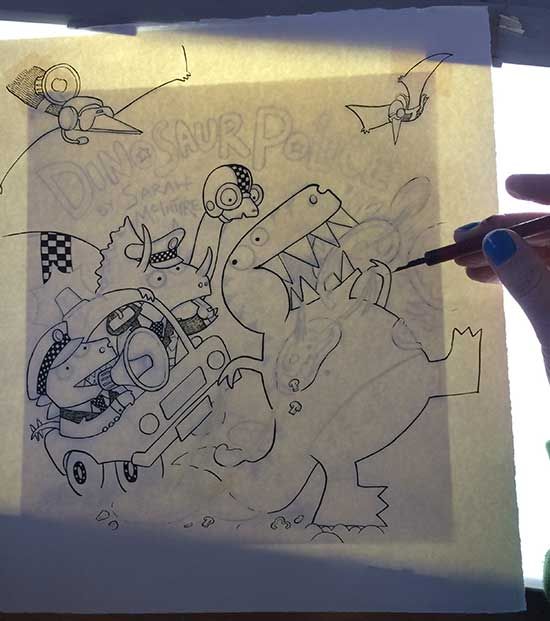 And here's the day I brought in the final cover artwork! Met Team Dinosaur Police! That's designer Rebecca Essilifie and editor Pauliina Malinen. We've put together a great dinosaur romp for you; we hope you'll like it.




Warning: contains pizza. Lots of pizza.