Stuart said, 'Why don't we have a Christmas card? Where's our Christmas card?' ...Well, here it is! I'm not sure how many I'll manage to send through the post, but at least we have a card! The Poglites from Cakes in Space are thrilled to be learning about Christmas because they get a part in the Alien Nativity.




I'm going to print a few off my printer - at least for my family - and I thought I'd share them with you, in case you wanted a Poglite Christmas card to give along with Cakes in Space (or just on its own).

Here you go, you can download a PDF here to print and cut out your own card!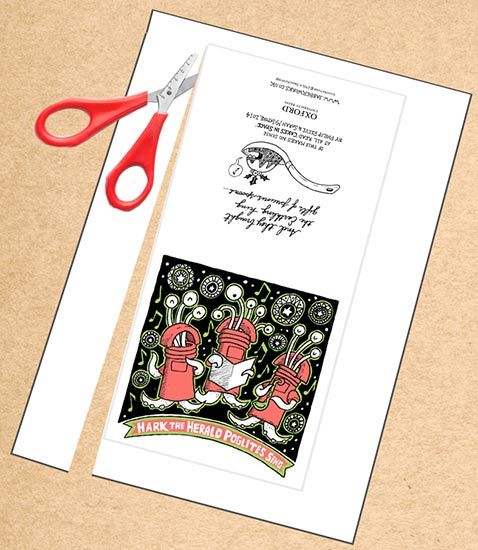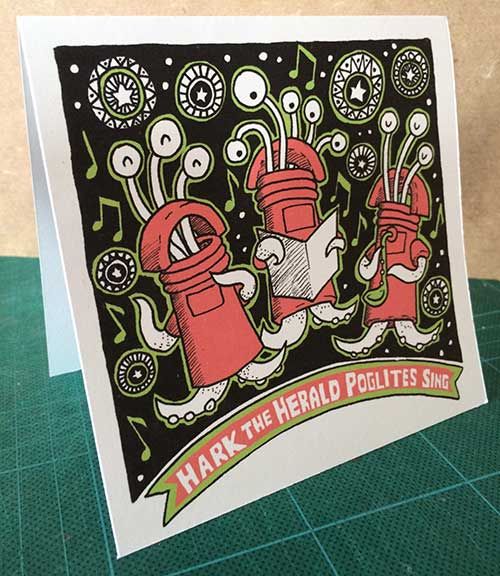 Here's what's on the back: a killer Christmas pud and the part of Christmas that makes Poglites go all giddy, a blesséd SPOON. (Poglites value spoons more than anything in the world.)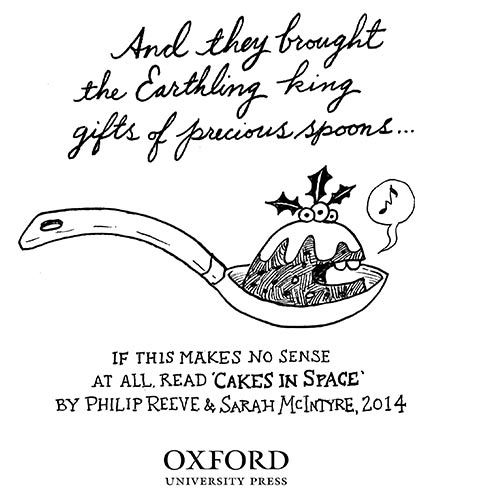 Philip Reeve; and I have had reports of more exciting Cakes in Space tube sightings! From Mandii Pope at Bank and Andrew Coulson at Holborn stations. :)