Yesterday Stuart and I met up with Dulcie (who starred in There's a Shark in the Bath) and her family, Caroline, Laurence, and Eddie (who helped me build my giant Seawig and designed the Killer Cake hat). I love how drawing's a big part of their family, and they're always happy to make pictures with me.




Heh heh, this drawing involved drawing a long table, then lots of little conversations about who would sit where.




Laurence got on with his own pictures and turned out some great stuff. Note the long trail of reindeer poo.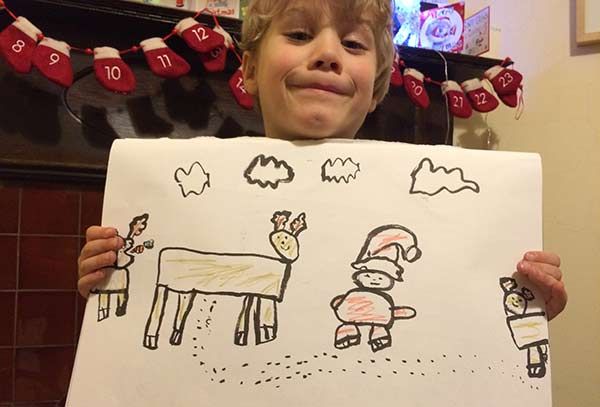 Laurence decided (all on his own) to invest the money he'd saved this year in a subscription to The Phoenix comic and, besides helping him learn how to read better, he loves getting a big envelope in the post every week. I'm so glad he's turned into a big comics fan.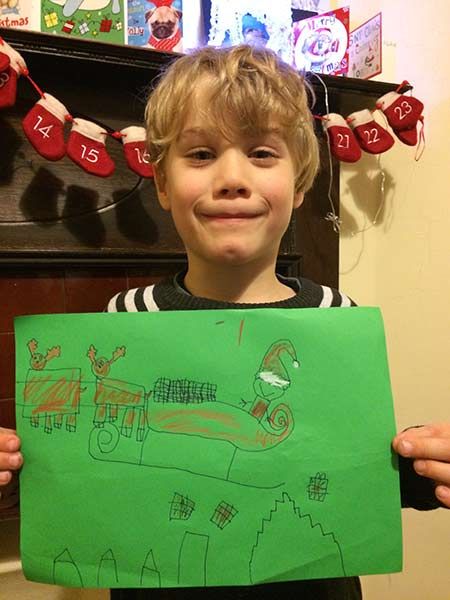 And here's one Laurence did the next day: Santa's Disco!




A few more photos from Canary Wharf (where they'd been ice skating. It looks like a much better ice rink than the one in Greenwich, I might give it a try sometime.)