Dartmoor
for five days over Christmas. Dartmoor must be one of the most beautiful places in the whole world, it's like stepping into a Tolkein book or a
Dark Crystal
film set.
Photo by Sarah Reeve
Stuart's dad died this year and my parents are far away in Seattle, so we were so glad to be adopted again by the lovely Reeve family. Their poodle, Frodo, was thrilled about GIFT WRAP everywhere.
Photo by Sarah Reeve
Oh, poodle happy day!
Photo by Sarah Reeve
We went for lots of walks, including some which were a bit muddy to suit the footwear of everyone involved.
Photo by Sarah Reeve
I love the tors scattered around Dartmoor, it's like being in some amazing sculpture park.
I call this Pancake Tor.
Boxing Day, in particular, was VERY MISTY. Well, downright wet, actually. But the moor still looked beautiful then, what we could see of it.
This tor almost looks like the ancient rubble of some giants' fortress.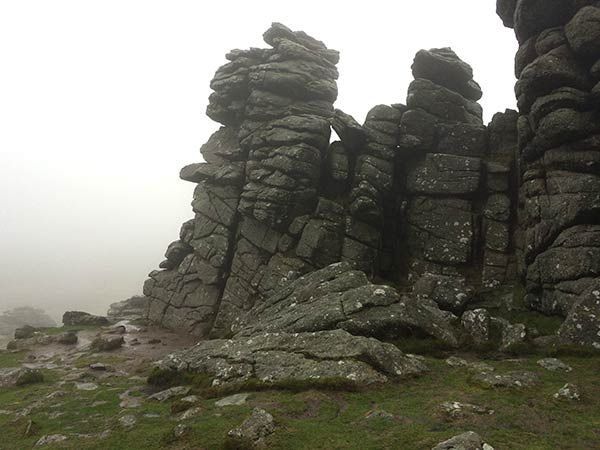 It was so good to be with friends, including glamorous moorland photographer
Sarah Reeve
(she's
@SarahReeve3
on Twitter).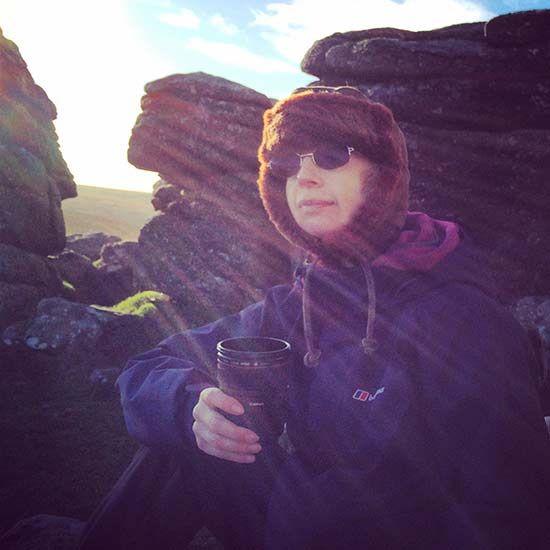 And comedy duo
Philip Reeve
and his scooter-obsessed son, Sam.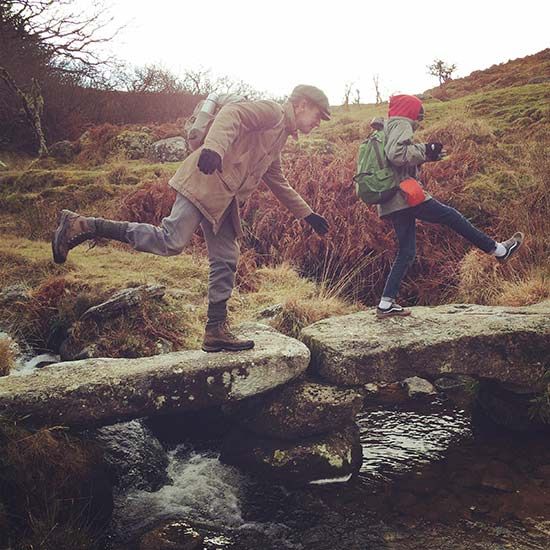 I love how the moor messes with my sense of scale. My
Cakes in Space
co-author Philip looks like a 1/48th-scale action figure in this setting: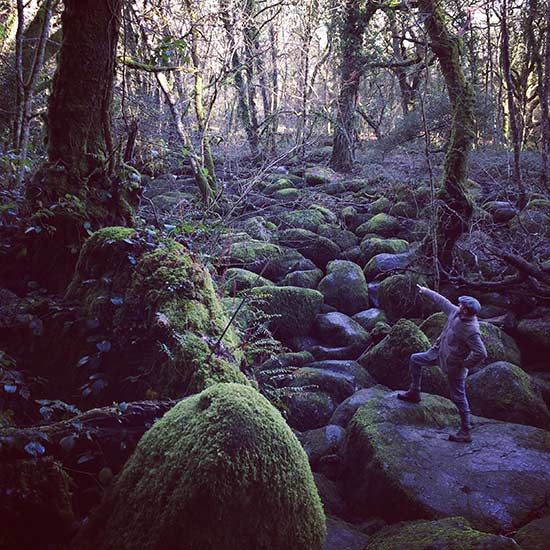 Tiny Reeve o' the Rocks:
And the landscape's so varied, with so many beautiful, subtle colours.
Everything from wide grassy plains (spot Reeve & son by the holly tree)...
...to mossy forests with boulders that look like the trolls in
Frozen
.

And yes, we occasionally get very wet, but this is okay because we have ponchos! And wellies. Well, I have wellies to stomp around in, I don't know why Stuart doesn't wear them.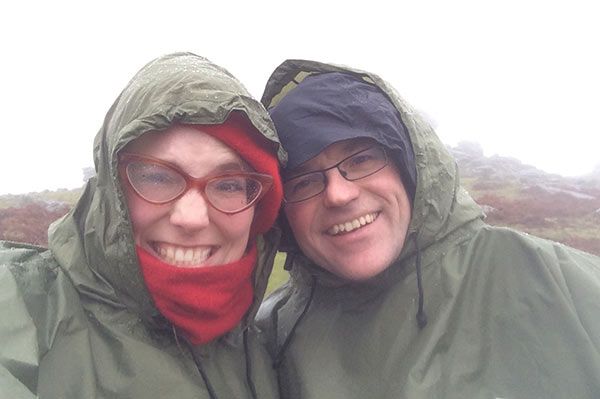 But that is why it is so nice to come back to SNACKS.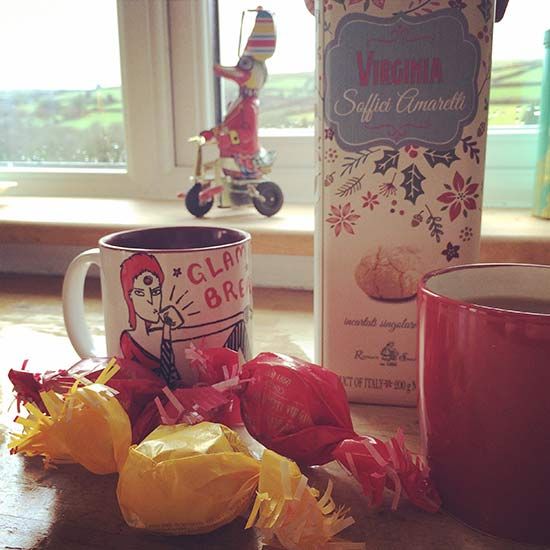 Philip's parents brought Christmas cake from the local Christmas fête. (We don't really do Christmas cake in the USA with marzipan and royal icing, just fruitcake, so
here's a description
if you're interested.)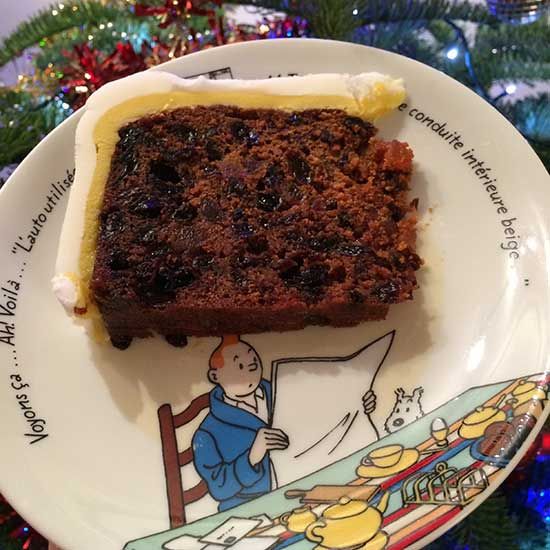 Oh, and Christmas pudding, of course.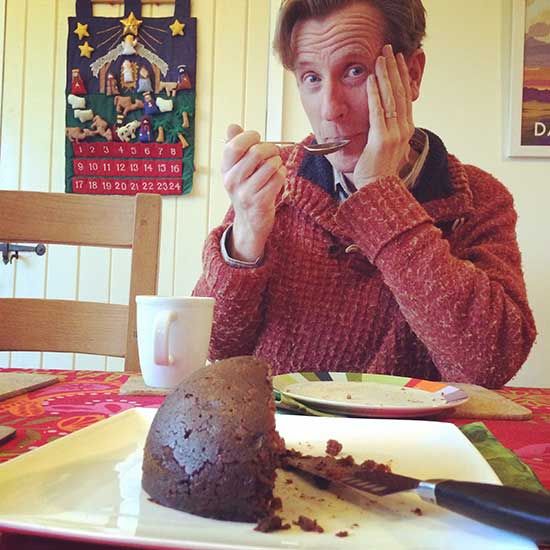 The Flake bar in breakfast cereal is Sam's addition to festive food.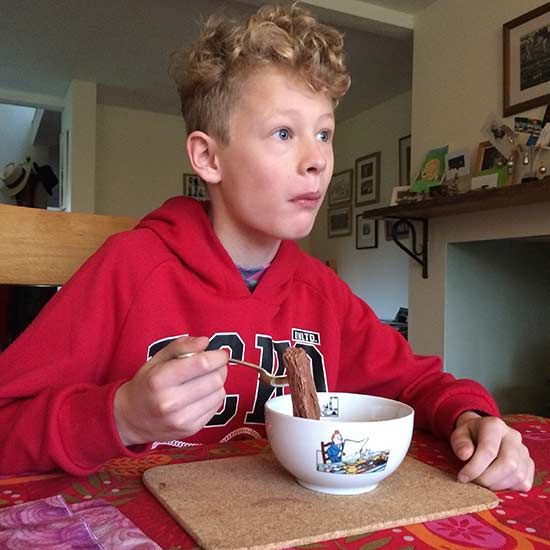 And here's the inevitable Mountain of Teabags.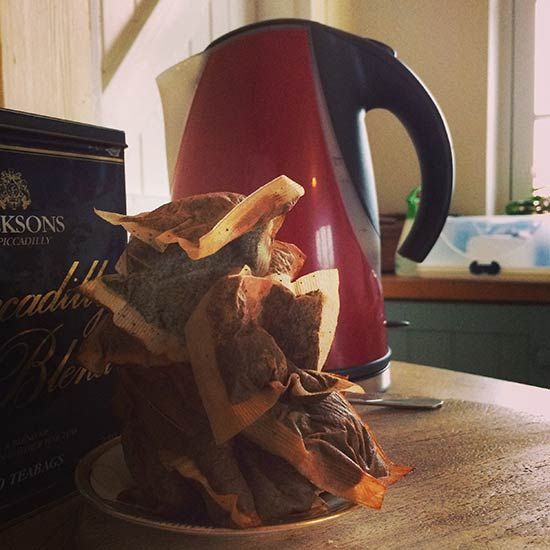 And prezzies! Sam got
Mark Lowery
books and was thrilled: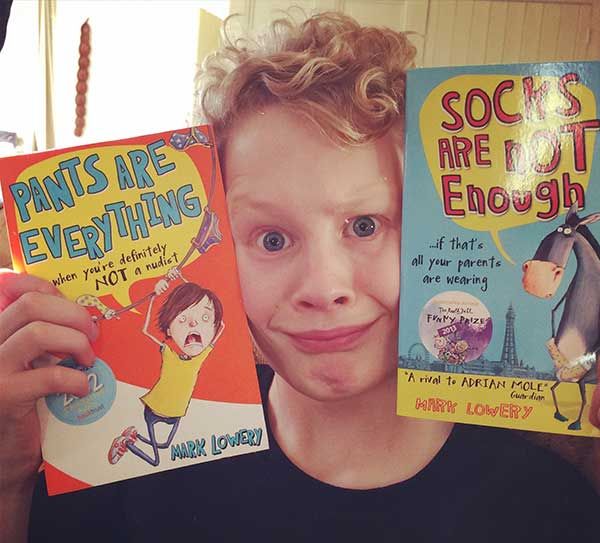 But also orange gloop.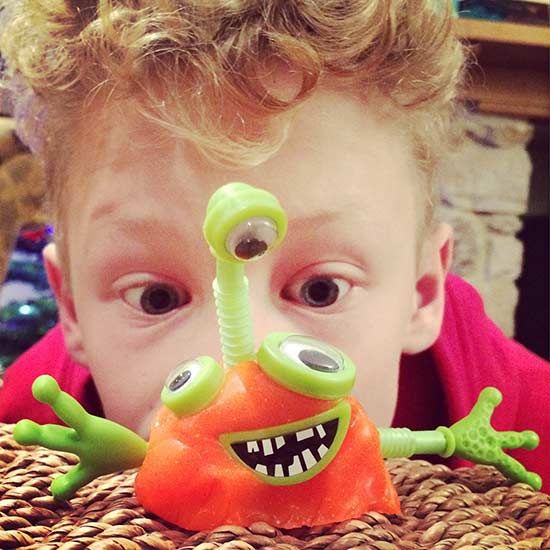 I spent a WHOLE EVENING stitching this pug cushion for Philip - to give something genuinely homemade, you see - but I'm not
Felt Mistress
and it didn't come out exactly how I'd hoped. But then I didn't have time to make another prezzie, so he had to lump it.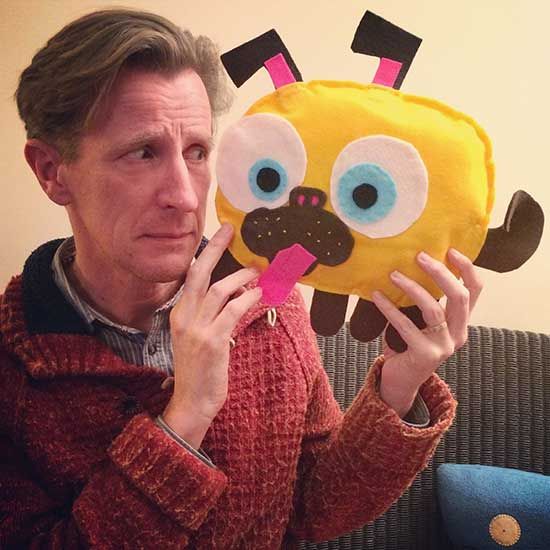 Sam and I got busy with Sarah on camera, making light drawings:
And I didn't have time (or shelter) on walks to make landscape drawings, but I did a few portraits in the dry indoors. (I've posted them earlier but wanted to keep them all together in one blog post here.) Here's Sam:
And Sarah: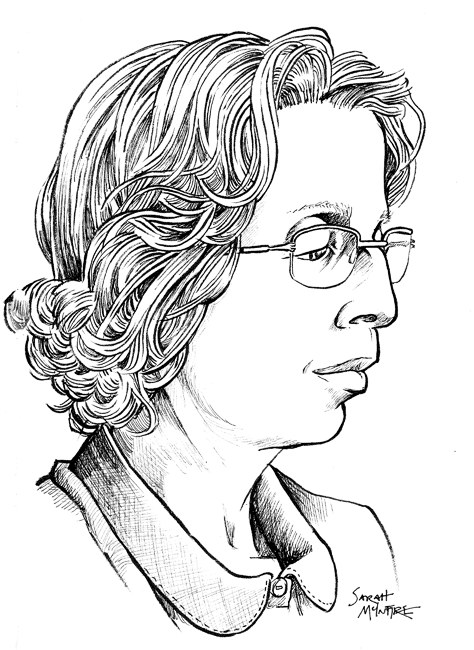 Philip's dad was making his own drawing with the sketchbook and brush pen I gave him, so he held still much better than Sam: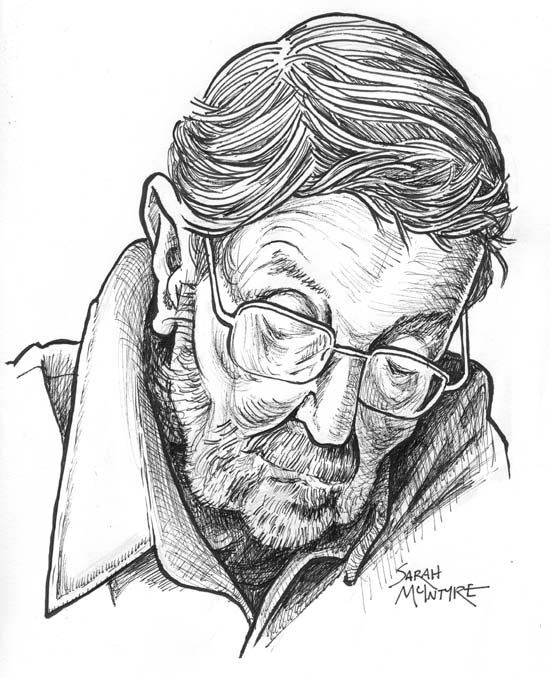 And a bit of moss I found on the ground: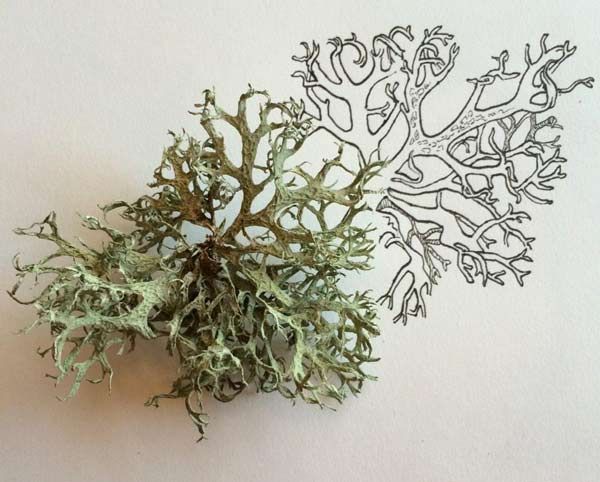 Thanks so much for hosting us, Reeve family; you're the best! :)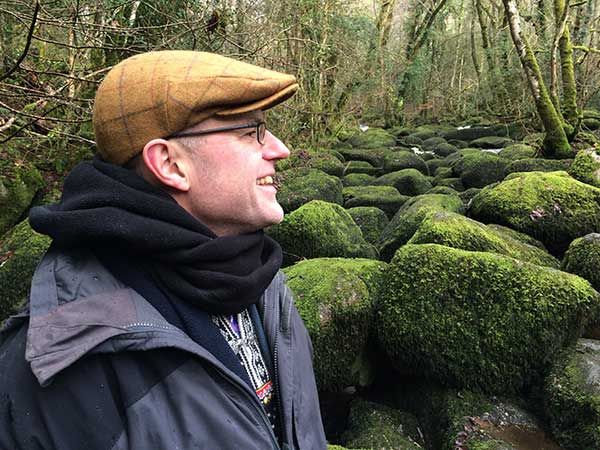 Then it was back to London, and one last hurrah for 2014 at the house of our friends Eddie and Caroline. (
Eddie Smith
is the sculptor who helps make the more ornate of my hats and their daughter, Dulcie, stars in my picture book
There's a Shark in the Bath
.)
We even had a surprise piper appearance:
Happy New Year, everyone! Thanks so much for following this blog, and I hope 2015 is a good one for you. Don't miss
Philip's Year in Review
, which you can
read on his blog here
.
This year's been amazing but I've also been working very long hours, so it was BRILLIANT to get away with Stuart to