If you're in London on Thurs, 5 Feb, join Philip Reeve, Shoo Rayner and me for an event on writer-illustrator partnerships and how they can work:

Writer Philip Reeve and illustrator Sarah McIntyre will talk about their collaborative partnership and how they have worked with other writers and illustrators. Do publishers help or hinder artistic relationships by keeping writers and illustrators apart? Are suggestions, from either side of the fence, ever welcome?

The Society of Authors have already advertised the event to their members, so if you're not a member, get in touch with them soon if you want to be sure of getting a ticket. Details on their website!

We'll have a small supply of Cakes in Space and Oliver and the Seawigs books if you'd like to buy one and get us both to sign it.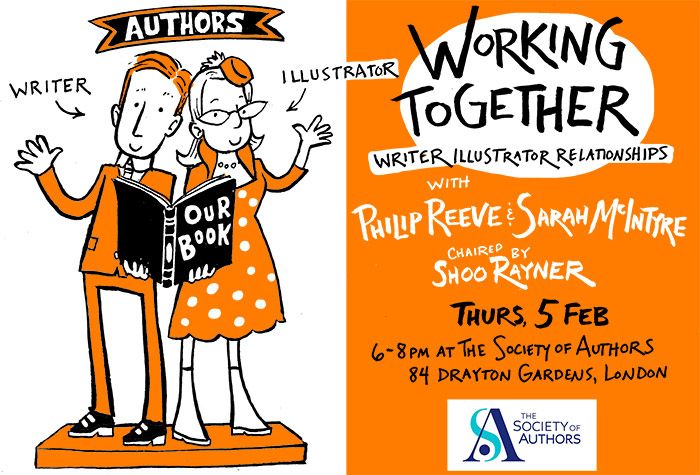 You can follow The Society of Authors on Twitter - @Soc_of_Authors - Shoo Rayner - @shoorayner - Philip Reeve - @philipreeve1 - and me, @jabberworks.