And here are all twelve installments of the Dartmoor Pegasus story, starring Kevin the fat flying pony, by Philip Reeve and me! Well, we've come to the end of the first story; we might come back to it because I had too much fun to stop.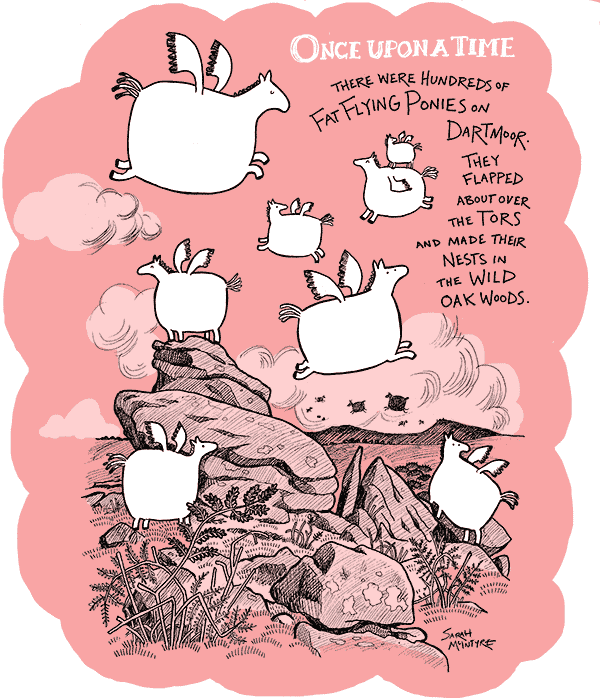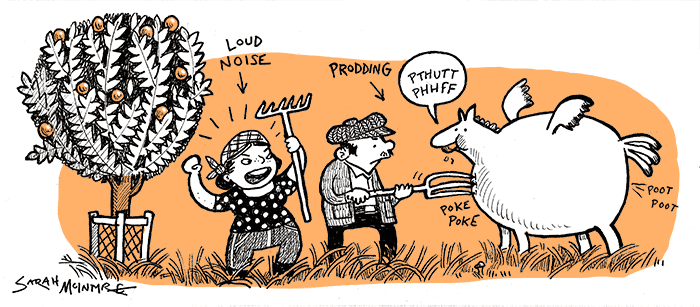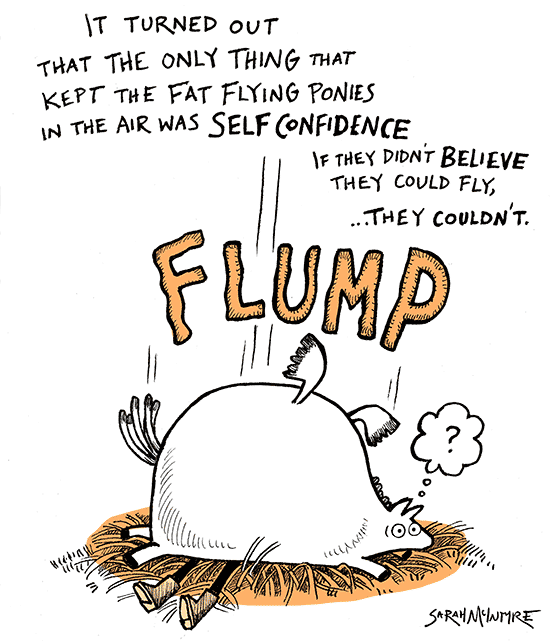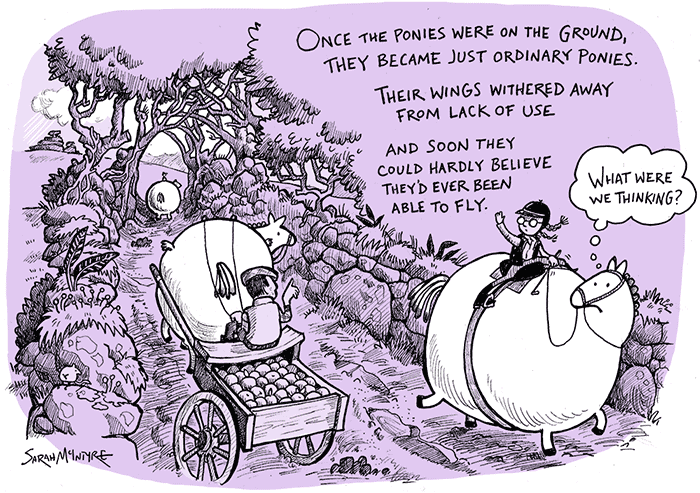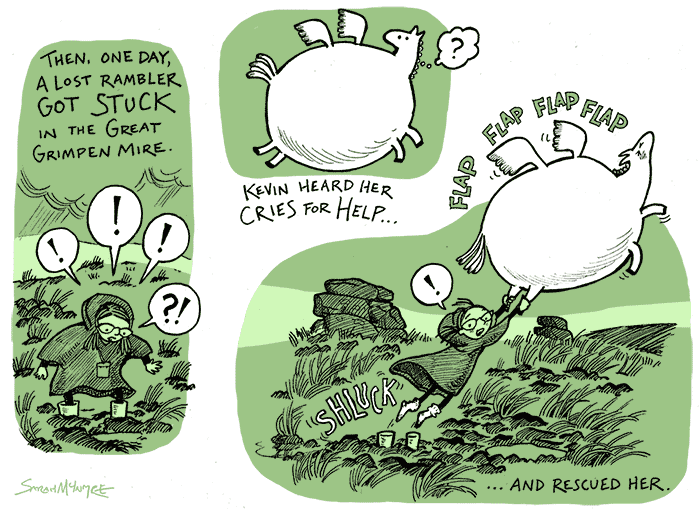 . . .

In that second-to-last picture, that's Stuart and me in the Pegasus nest with Sam (Philip and Sarah Reeve's son) and Sarah and Philip down below. (Check out Sarah Reeve's great Dartmoor Instagram photos if you want to see more of the landscape.)

Going on hikes with the Reeves, Stuart and I have encountered quite a few of the flightless ponies. Here's one of them:




On one of these walks, I was telling Philip how I'd always wanted to create a horse story because I was one of those horse-obsessed children. My family used to visit a place not far from our house called Kelsey Creek Farm where I took a 'farm experience course'. I remember making such a stink about not wanting to wear this beige farm experience shirt (beige!) but I loved the horse riding. My legs are too short to reach the stirrups in this photo: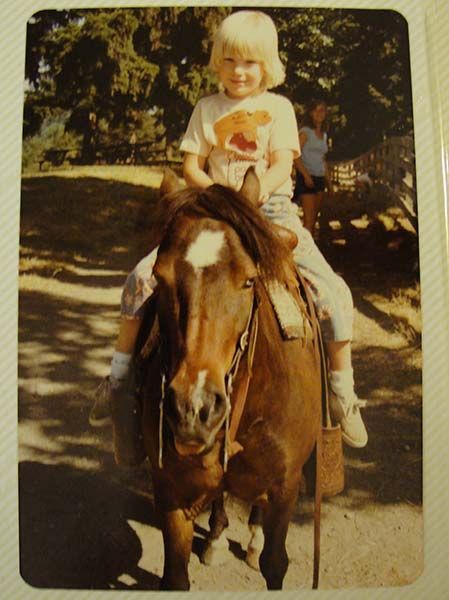 I devoured stacks of romantic stories about horses, and here are just a few of them: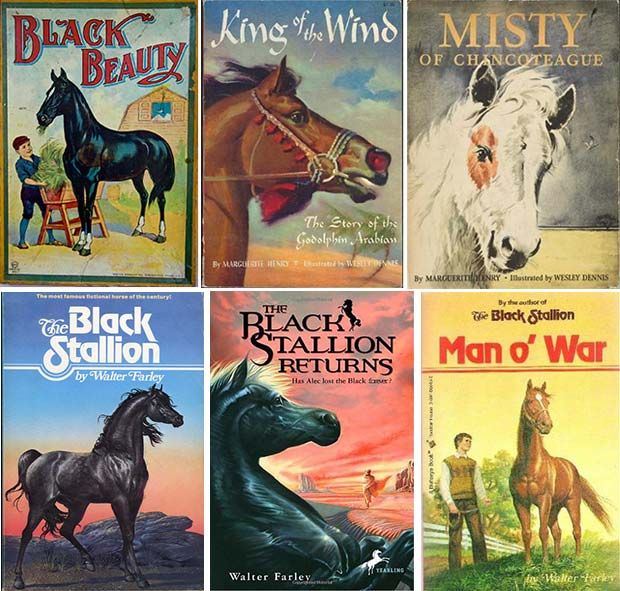 And I watched all the films: The Black Stallion, The Black Stallion Returns, Pharlap, The Man from Snowy River... Here's a scene from that last one that I thought was the most amazing thing ever:



For a horse-obsessed kid, I was incredibly lucky. My mother had a friend named Betty who bred show horses, but she always had a pony or two kicking about in the pasture. This one was named Bluebell and I LOVED Bluebell.




In almost all the books I read about horses, they always featured the theme of this SPECIAL BOND between the horse and its rightful owner (the main character). Perhaps no one would be able to ride the horse except this one good-hearted person. The horse would be wild and free, but come as soon as it could sense its beloved master nearby.

I knew that I couldn't possibly love anyone more than Bluebell, and surely she must realise this - I longed to have her love me back - but the problem was that Bluebell HATED me. This was deeply upsetting.




See how tight those reins are? Staying on top of Bluebell was a constant battle. She was the Amazing Inflatable Horse, and would blow up her belly to an obscene size while I was putting on the saddle. Then I'd ride out and she'd blow out all the air and the saddle would flop sideways with me in it. If that didn't work, she's scrape me off along a fence post. Or buck me over her head. Or roll, or throw me into farm equipment.

No one else wanted to ride Bluebell so it became my mission to be the one person who could tame this wild pony and make her love me. We'd go for mad gallops through the pasture and both come back covered in blood and sweat and foam, and Bluebell hated me with renewed vigour.

I never forgot this deep sense of LONGING as a child, and the thrill of riding very fast and not knowing if I'd break my neck and kind of not caring. I thought, I really must write one of those horse books, like the ones I loved as a child.

But... well, take a look at this cover. Here's one of my Black Stallion books:




It's awfully hard to take this stuff seriously when you're a grownup. Them ponies ain't ever gonna love you, little Sarah. I'm not sure I could make one of these stories with a straight face, it might take a better person than me. So when Philip and I started the Dartmoor Pegasus drawings, with their element of fun absurdity, they felt just right.

People have asked if we're doing a book, but I have no idea; I just wanted something fun to draw that doesn't have any expectations or deadline. BUT... hold your horses! There WILL be something for you to read, that is sure to be a great laugh: one of my favourite webcartoonists, Kate Beaton, is bringing out a fat pony book!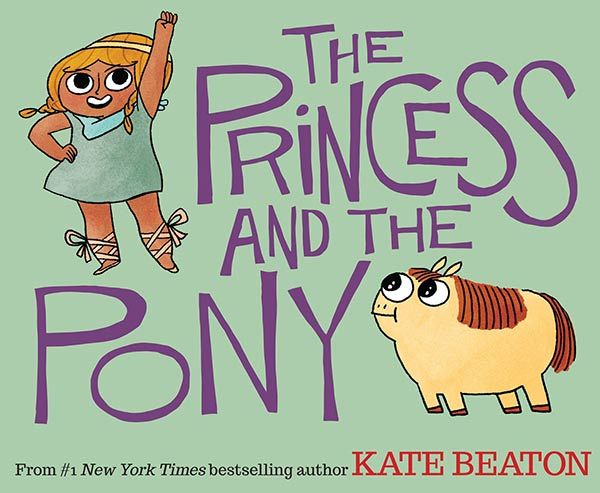 The Princess and the Pony launches at the end of June with Arthur A. Levine Books in the USA, and you can read a Wired interview with her about it here. Kate's book started with some fat pony comics on her blog, such as this one: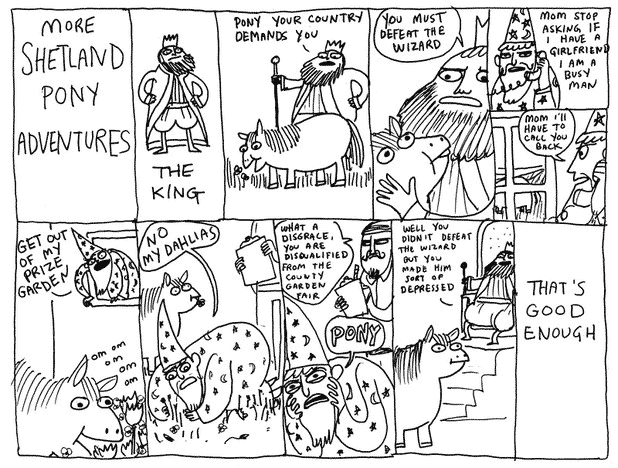 Also check out horse books for older kids by Lauren St John. But I wish there were more comics about horses and ponies. The only recent one I can think of is My Little Pony comics. Here are two panels by Andy Price (story by Katie Cook) and you can get a preview of some more on Comic Book Resources website.




I wish I'd known when I was a kid that I could have made horse comics, when I had all that time and passion. I totally would have done that. Why did I not figure that out?? If there had been any at the library, I would have sat down and read them ALL, in one sitting.




News flash to all the little Sarahs of the world: WE CAN ALL MAKE PONY COMICS.