Sat, 7 Feb is National Libraries Day! Our libraries are facing huge challenges right now with all the budget cuts, and it's a great time to show your support. Libraries with trained librarians are a wonderful haven for readers, especially children, who can work their way through huge amounts of books in a single sitting.

I've made a poster for the occasion, but I'll need your help colouring it in! Librarians (and anyone else), feel free to print it out and use it at your libraries! You could colour it yourself and hang it up, or have sheets available on tables with colouring supplies for visitors. Download an A4 PDF here!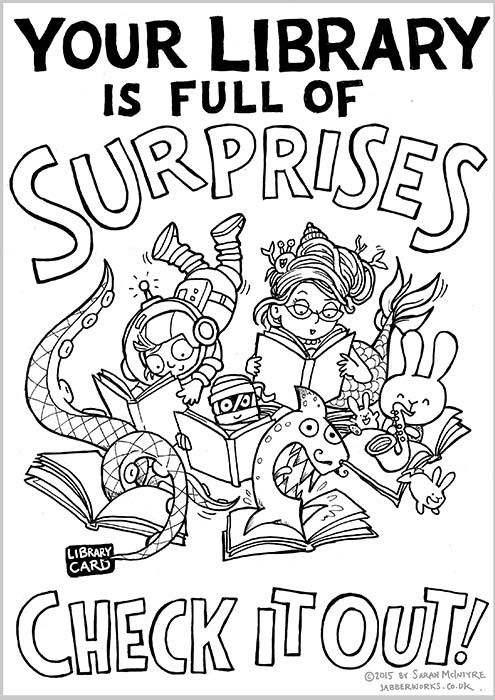 (And you can also still download the previous poster, 'A Trained Librarian is a Powerful Search Engine with a Heart' here.) The Twitter hash tag for National Libraries Day seems to be #NLD15. Give your favourite librarian a shout-out!