A couple weeks ago I was exchanging e-mails with journalist Charlotte Eyre at The Bookseller magazine, and was pleased when this article came out, quoting Axel Scheffler, Ted Dewan, An Vrombaut, Simon James and me about how illustrators are disgruntled about being left out of so many mentions of their books.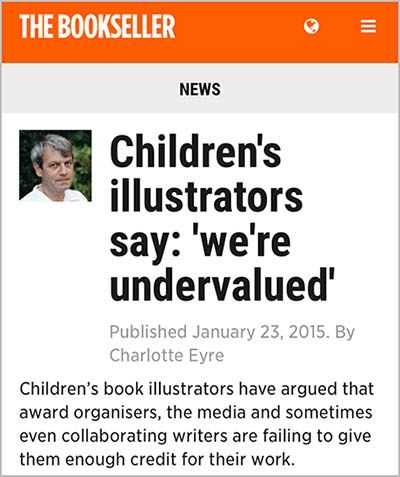 You can read the full article online, but here's a clip:





It's why I argue that people should say 'writer and illustrator' not 'author and illustrator', since BOTH the person writing and the person drawing are telling the story. Both are authors. (You can read a more lengthy article I wrote about this a few months ago: Why I hate the word 'author'.)




So I was shocked today to read the feature article in The Bookseller, lauding Michael Rosen as the creator of the enduring picture book We're Going on a Bear Hunt with an obvious lack of reference to its illustrator, Helen Oxenbury, although the article used her images. Here's the beginning of the online version (hidden behind the paywall):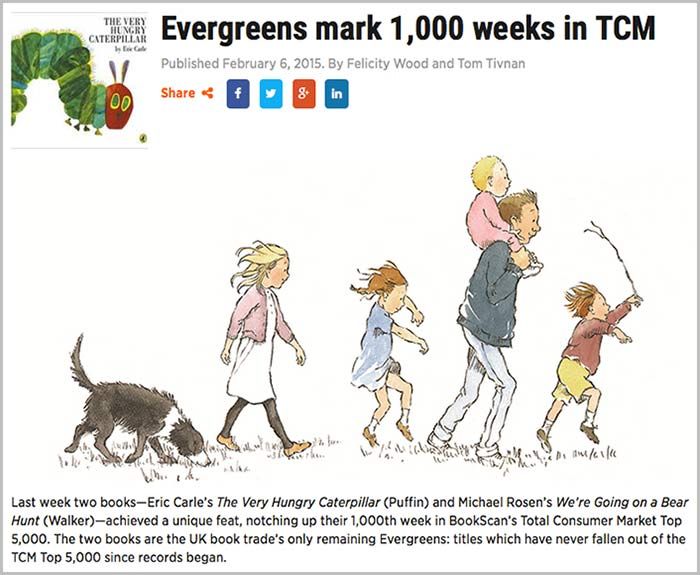 (
Click here for more under the cut...
Collapse
)