And here we have it, the big cover reveal! Reeve & McIntyre book 3 will be.... big drum roll....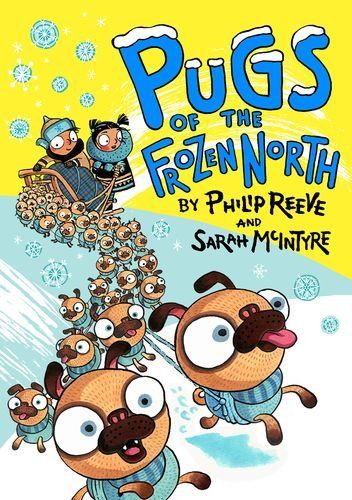 And here's a look at the back cover, before it's even had the logo and a barcode whacked onto that yeti's tummy: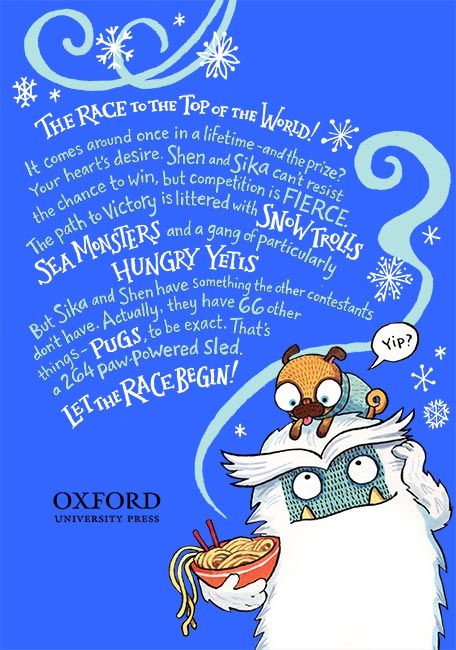 Philip Reeve and I are SOOO excited about this one! Stay posted for further updates, but here's a look at a few of the inside pages:




These pugs are brave and fierce!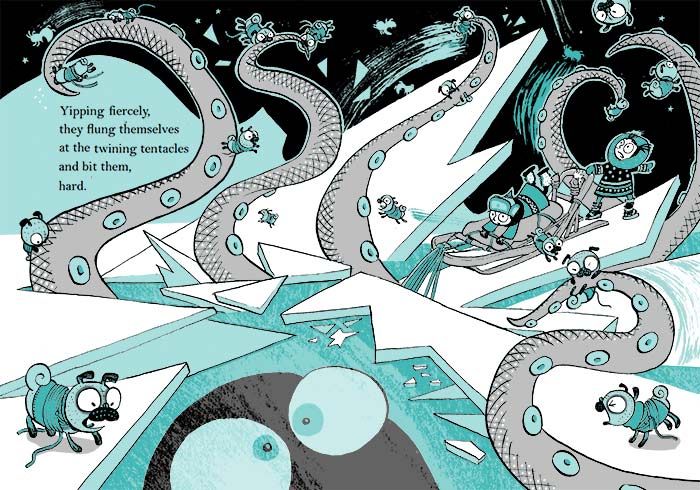 Here's a little look at the town of Snowdovia, based on visits to Seldovia in Alaska and Skudeneshavn in Norway: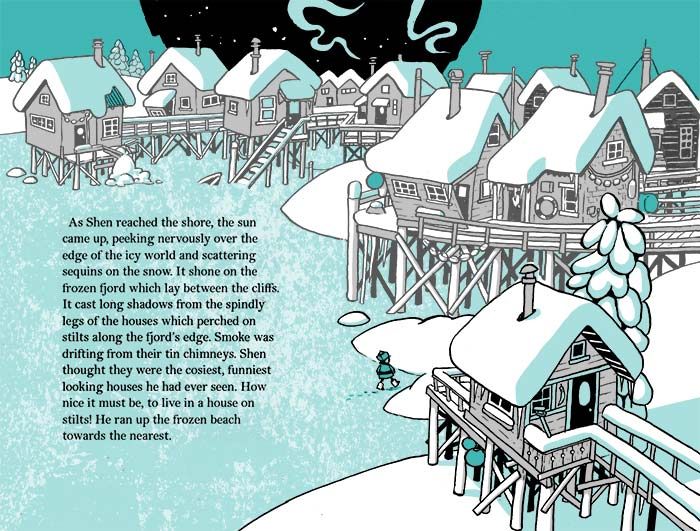 Pugs of the Frozen North doesn't launch until September! (Here's the Oxford University Press web page.)

...But in the meantime, catch up on these two FINE books if you haven't read them already! All three books feature different characters, but all are about kids going on weird and wonderful adventures into the unknown. (And check out the activity sheets for each of them - Oliver and the Seawigs and Cakes in Space.) I'd guess that they're for readers ages 7 to adult. But I know a lot younger kids have enjoyed having adults read the stories to them, and adults report happily read them with no kids in sight.