Remember this sign? I've had so many people spot it in libraries around Britain and abroad.




And I've had requests to translate it into Welsh, so with the linguistic help of Bob Miles & friends, here's a version that you can download and print. If you know anyone who would like it, please let them know! I'm not asking for any money for it, but if you could leave a note in the comments here to let me know who you are and where you're using it, I'd love to know!




Click here to download in colour as an A3 PDF, and here as an A4 PDF.

I've also created a black and white version if you'd like to colour it yourself or have kids in the library colour it for you: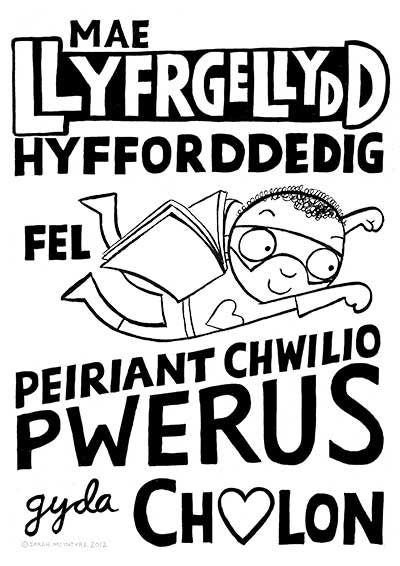 Click here to download in black & white as an A3 PDF, and here as an A4 PDF.

And here's the version in English, which you can download from my earlier blog post. Thanks to all the great feedback from Wales about last year's Mythical Maze themed Summer Reading Challenge!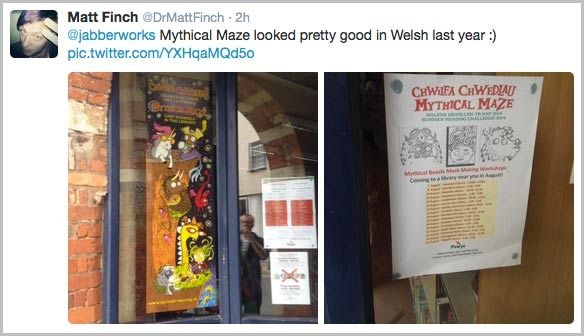 Keep up the work, fabulous librarians! Your training and skills at connecting kids with reading are a backbone of our society and we think you're awesome. We hope governments and councils everywhere comes to see things the same way.