If you wonder why I haven't been blogging much recently, it's because of THIS. Here's a preview sampler of a couple chapters of my upcoming book with Philip Reeve, Pugs of the Frozen North: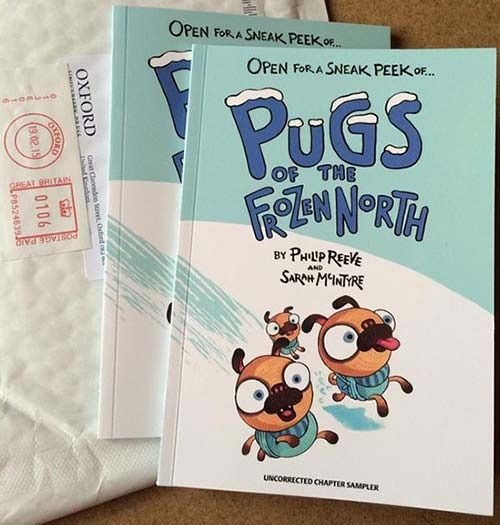 The artwork for the whole book is due very soon and I'm working with the energy of a whole pack of 66 pugs on it! It's not easy, drawing 66 pugs. I must be careful with my pug count: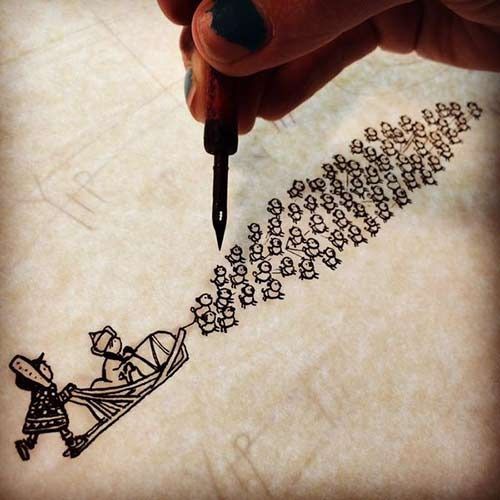 Hee hee, and they are quite noisy, too:




I'm drawing it the same way I did for Oliver and the Seawigs and Cakes in Space but with a different colour this time (turquoise). My favourite part of the job is using my dip pen and India ink to draw the ink layer, after I've done the pencil rough drafts: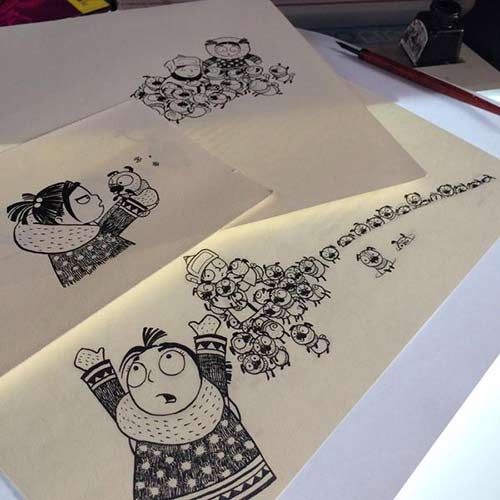 Here I am at the library, doing some of the digital colouring.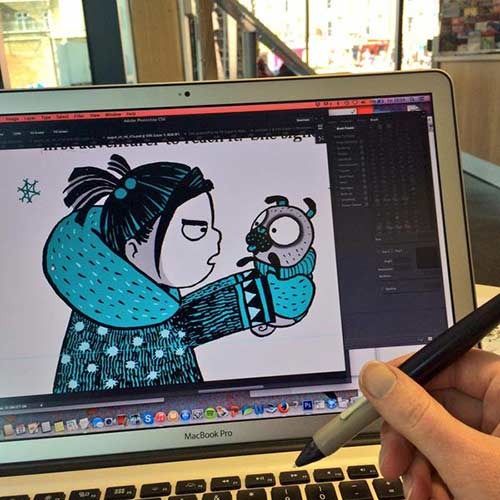 Check out some of the printed pictures in the Pugs sampler! Funnily enough, there aren't any pugs in these chapters, it's all about YETIS. Who make noodles from snow.




Why have a Yeti Noodle Bar in the middle of our book? Well, because I've always wanted to draw a Yeti Noodle Bar, that's why.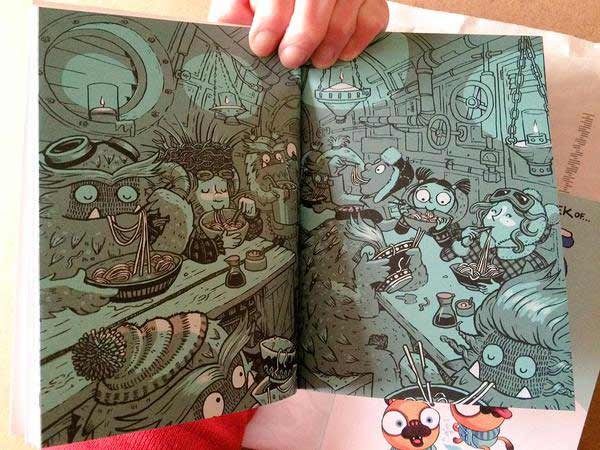 But you can't just eat your noodles and run. Oh, no.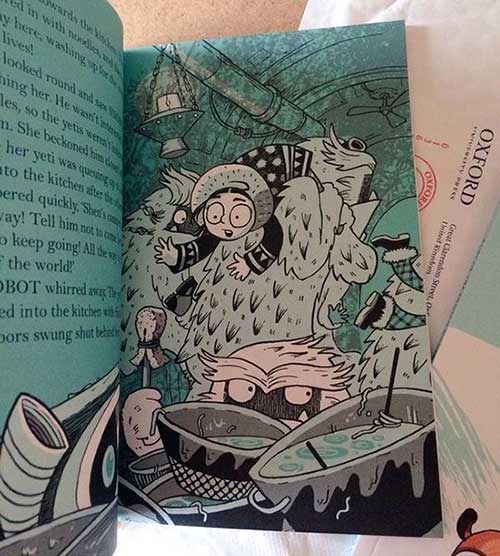 Much frozen landscape: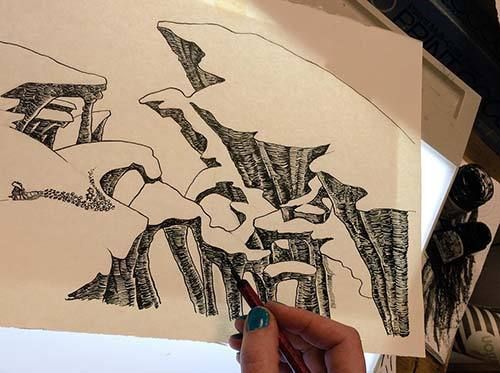 And eccentric characters, including lovely bearded Helga Hammerfest and super chic Mitzi Von Primm.




I've been posting the occasional peek at the artwork on Twitter, so feel free to click over and have a peek here!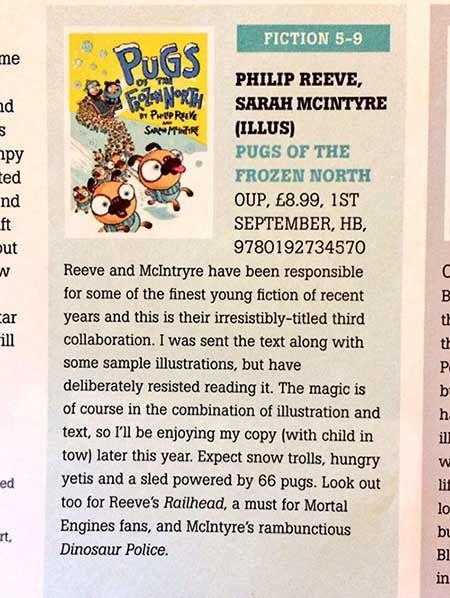 From The Bookseller, Fiona Noble's top picks

(Click here for a peek at Dinosaur Police!)