One of my favourite things about reading a book is getting to go on adventure to somewhere new and exciting. And sometimes I don't like the book and it turns out to be a bad adventure, but sometimes it's BRILLIANT, which makes it all worthwhile. But it's fun to have other kinds of adventures, particularly when I'm working flat-out (finishing Pugs of the Frozen North right now). My lovely studio mate Elissa Elwick sometimes pops down to the shops and asks if I want anything, and we got into the habit of her buying a 'Mystery Drink', something she was pretty sure I'd never tried before. So we've embarked on the Mystery Drink taste adventure tour (also known as 'McIntyre drinks it so you don't have to'.)

First up: sugar cane drink. Sweet, a bit bland. Moving on. Rating on a scale of 1-10: 3




Two more cold teas with writing on them that looks Chinese. Also vaguely floral and drinkable, but it gets more exciting. Rating: 5




Oo, now what is THIS? I bought it from the drinks cabinet in a Chinese shop on Deptford High Street, but the small-print English reads 'Deluxe Grass Jelly Dessert'. It turned out to have bits of black jelly in it, a rather nice sweet-ish drink and CHICKPEAS, which is a surprising addition to any drink or a dessert.
Rating: 5




This weekend, Stuart got into the swing of things and helped me taste-test another 'Grass Jelly Drink'.





Hmm, no chickpeas. Stuart said 'It tastes like flat Coca-cola with bits in it'. He didn't mind it, but said he wouldn't buy it himself. I rather liked it, the taste was gentle and nice and the jelly bits made it like something you'd get at a children's party, but more grownup-tasting. Rating: 6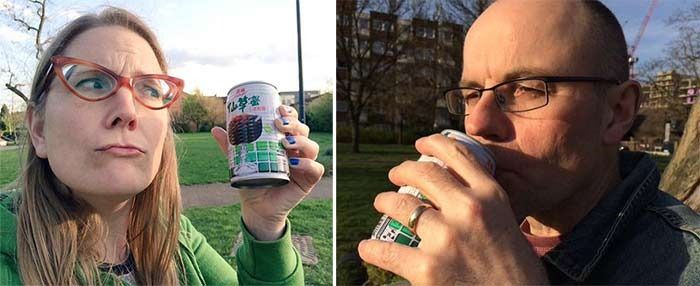 If you buy this one, I'd recommend pouring/chunking it out into a glass or bowl, as all the chunky bits sunk to the bottom and were hard to suck out of the can. (And no, it doesn't taste like Branston Pickle, even if it looks like that.)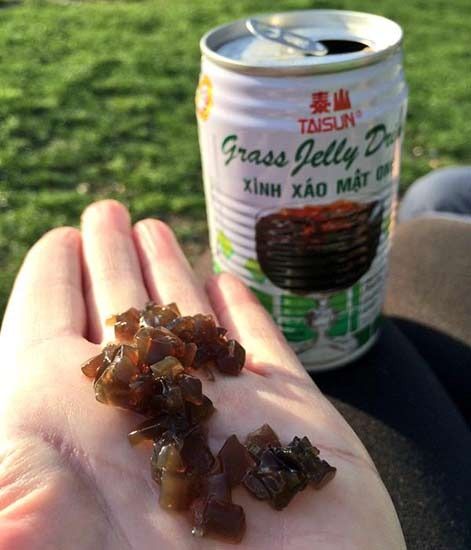 I went out to the high street to forage the next Mystery Drink: 'Wuhe Flavour Milk Tea'. I wondered (on Twitter) what sort of flavour 'Wuhe' is, and Alan Wyle advised me that it's a actually a place in Taiwan. So I read up on it:

The famous tea in Wuhe is 'Honey Black Tea', it doesn't mean that you add honey into the black tea. The tea leave is bitten by a tiny 'tea leave hopper', the saliva of the hopper interact with the juice of the leave, cause a scent of honey flavor, hense its name.

And you know what, it's VERY NICE! Well done, little leaf hopper. A lovely subtle sweet flavour and a nice, cold, full-bodied drink. Love this one. I think when you drink it, you're supposed to say 'WU-HEY!'. Rating: 8




Now apparently 'Mauby' is a Thing, but I wouldn't have known this unless I'd tried it and then followed the #mauby hash tag on Twitter. Right at the start, the taste was okay, but a split second later, the most horrible bitter aftertaste hit me and bizarrely, the only way to kill the taste was to keep drinking. But it was a very unpleasant experience. Rating: 2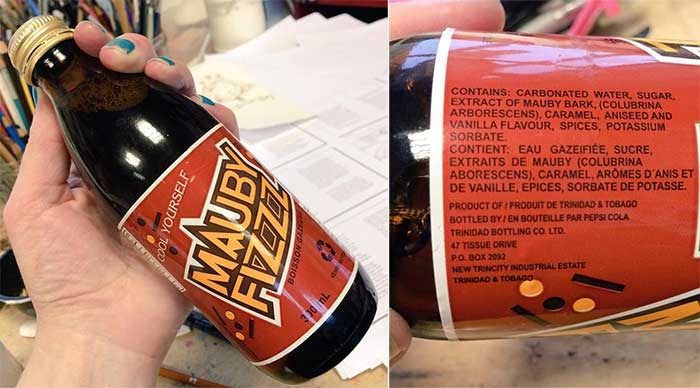 Here's someone else's experience of Mauby: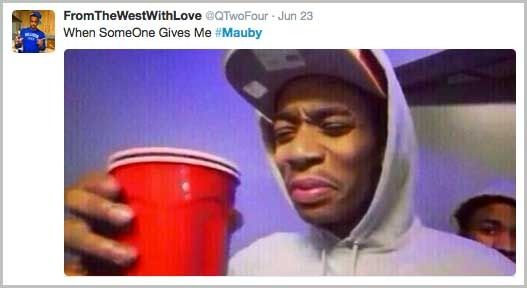 Last up: Irish Moss (with oats). I think this was the strangest one. I thought the 'moss' would be something like the seaweed that's in McDonald's milkshakes, where it's just part of the consistency but you can't actually taste it. It would be a nice drink - sort of a cold chai-latte custard - except it has overtones of, well... dirt. You know that slightly unpleasant smell that hits you when you walk into a garden centre? Well, this is like drinking that smell. I don't get it.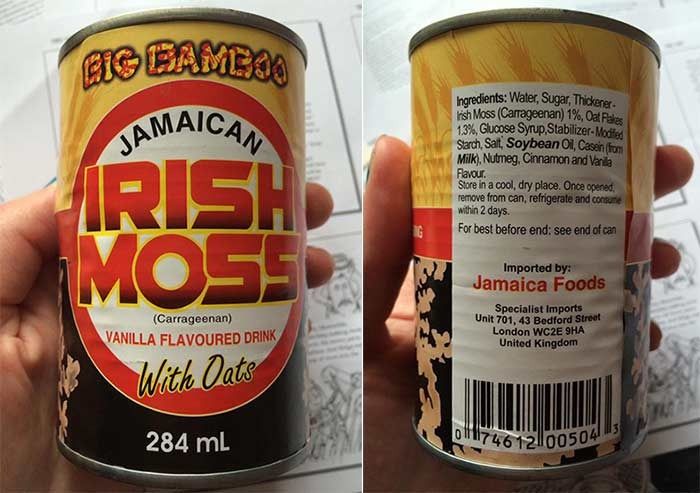 But I made myself drink the whole can, just to see if the taste would improve. It didn't, but about fifteen minutes later, suddenly I felt VERY FULL. THEN I got it. This drink fills you up.




And then John Allison tweeted a video at me that he's seen on The Real McCoy on BBC2, and apparently Irish Moss helps with other things, too. ...Eek! Rating: 3 (but 8 for interest factor).



So thank you for coming on the Mystery Drink taste testing adventure with me. If you come across an unknown drink and want to share your taste test experience, tweet photos of it with the #MysteryDrink hash tag and let us know what you think. Or make a mini comic about it!