This weekend, the Reeve & McIntyre Roadshow hit the home of England's greatest playwright at Stratford-upon-Avon Literary Festival! (It's also where Shakespeare lived...)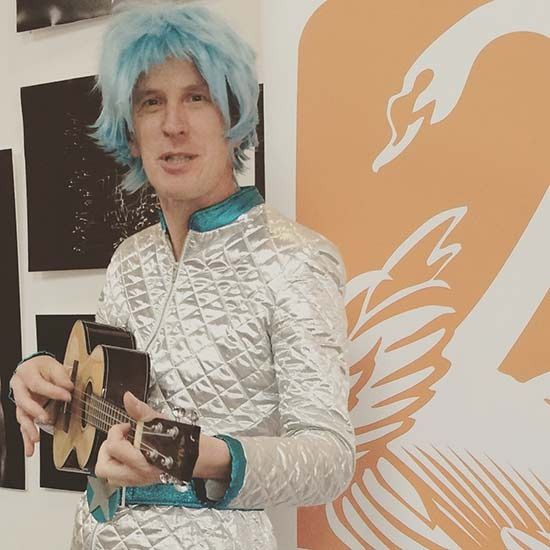 Here I am, back in the blue wig and flight cap for Cakes in Space shenanigans with the festival's director Annie Ashworth and one of our top-level space cadets from Oxford University Press, Elaine McQuade.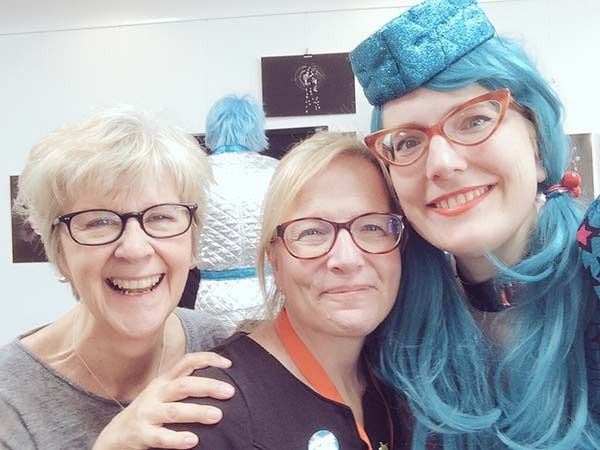 These kinds of events are usually pleasant, but working together as a team on books with Reeve makes them loads of fun. We were pleased to see that while we were busy at the festival, The Guardian ran an article on co-author teams, with a good emphasis on illustration and comics:





And Reeve and I got a mention, hurrah! Thanks, Imogen Russell Williams!





Speaking of all things space-themed on May the Fourth (be with you), Philip's just written a blog on Star Wars and why it's been such a big influence on his work: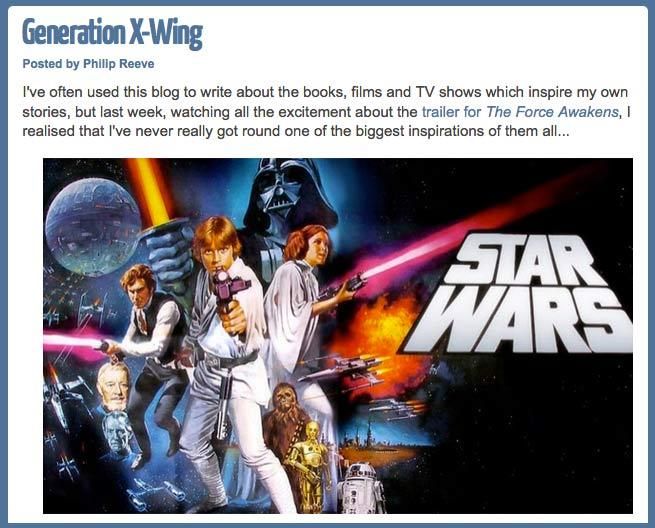 (And if you're looking for more good Star Wars reading material, check out these models cut from single sheets of paper.)

But back to Stratford Lit Fest! One of the best things about a festival is when we hear afterward how people in the audience have been inspired to go away and make their own drawings and stories. Philip and I led them in drawing Pilbeam the robot and a killer cake, and a girl named Erin went away and started her own Pilbeam-inspired comic! Yay! I hope she keeps going with it. (Thanks to @KathrynEMarsh for tweeting it.)




While we were in town, Philip could feel the bard looking down over not one, but both of his shoulders: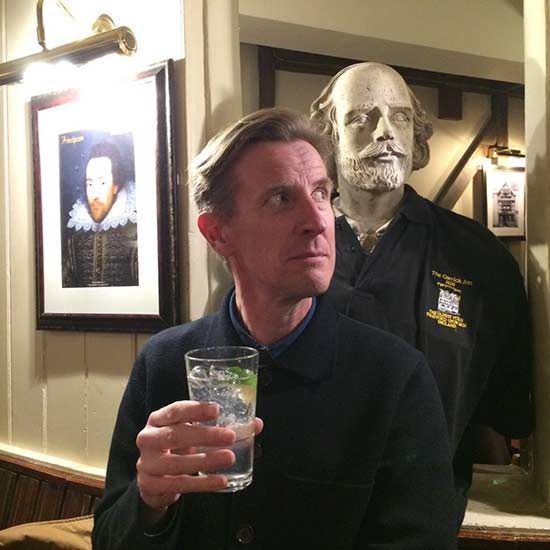 And he signed copies of the Uncorrected Proof edition of his new book, RAILHEAD, which is coming out about the same time this September as our Pugs of the Frozen North book.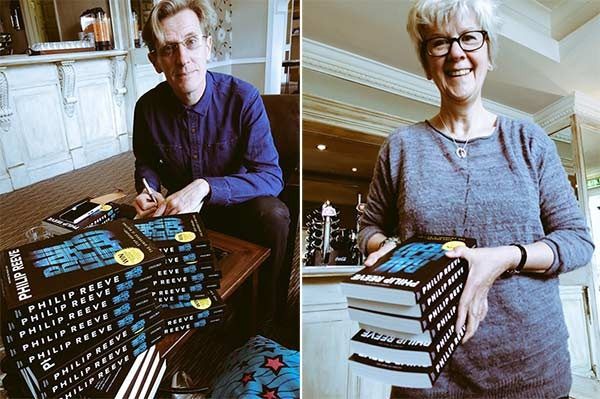 One of the fun things about a festival is getting to meet other authors. (In fact, it's how I met Philip, at the Edinburgh book fest.) Here's Philip getting served his asparagus starter on a plank, with a bit of fake grass, next to Elaine and Professor David Crystal.




We got to meet David, his wife/manager Hilary and their actor/writer son Ben Crystal, who worked with his dad to create an Illustrated Shakespeare Dictionary for young teenagers.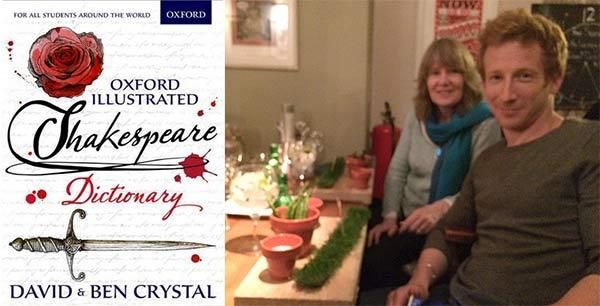 Other fab people we saw at the festival: Nick Butterworth! I love Nick's work and studied it quite a lot when I first started out. And funnily enough, he looks so much like his characters, including Percy the Park Keeper:




Here are Ashley Harrold and Philip swapping books in the Green Room: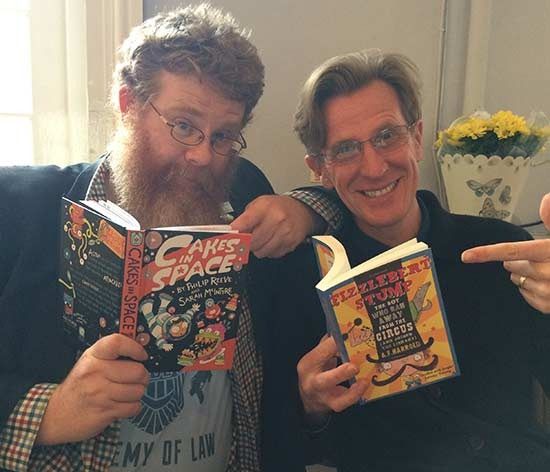 Ashley, Steven Lenton and Tracey Corderoy all came to our Cakes in Space event (thanks so much!) but I didn't manage to snap a picture of Steve before he had to run and catch his train. But here's his fab co-author Tracey, with some of their charaters: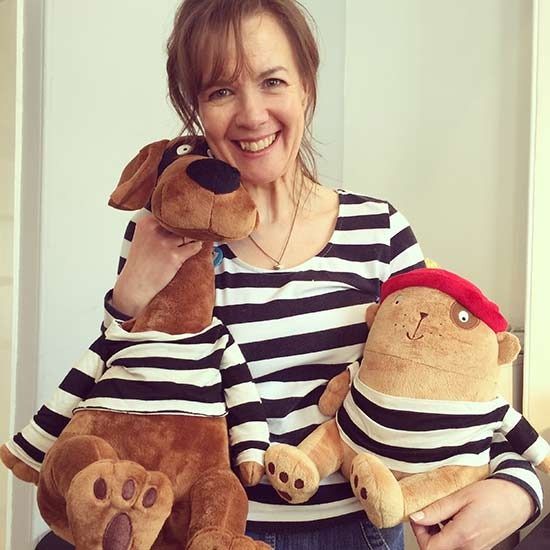 A quick hello with Chris Riddell:




And somehow I entirely missed seeing the marvelous Neill Cameron, but here's a photo tweeted by the festival. (Hope to catch you next time, Neill!!) He's come straight from taking part in the Phoenix Fest in Oxford, which sounded amazing. (Check out some of the tweets from that festival here!)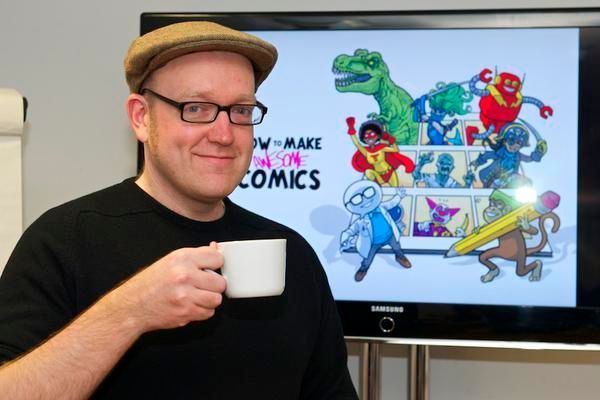 Big thanks to Annie and her team which made the festival run so smoothly! I hope lots of people went away inspired.

And I went back home to Stuart, and we spent a day in Kent visiting the bluebells and eating wild garlic. (Whiffy!)




I promise no bluebells were harmed in the making of this photo.