My latest book with
Philip Reeve
,
Pugs of the Frozen North
, doesn't come out with Oxford University Press until September...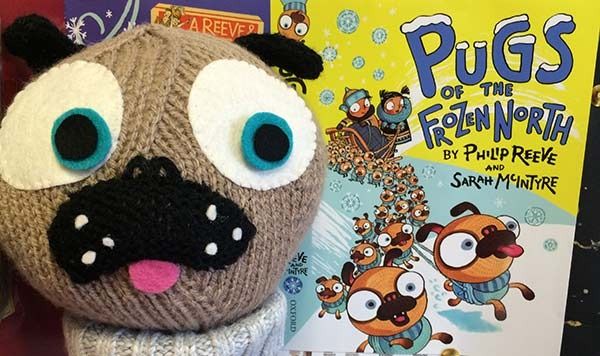 ...but people have been asking to get
a head start on making their own pugs
in preparation for the book's arrival. After the success of the
knitted Sea Monkey
for
Oliver and the Seawigs
, the fabulous
Lauren O'Farrell
(aka Deadly Knitshade) came up with a new Pug pattern, and she assures us that this one's even easier to make!
**You can download it free, here on my website.**
This pug's named Tuggle and we love him. But there are
66 pugs
in the book, so there will be lots of names to choose from (and you can come up with your own, of course). Lauren's a champion knitter and worked in the same studio room as me until she outgrew the space, about the time that she was knitting the world's largest solar system for the Science Museum. She knows all about exploring the outer reaches of knitting, but this pattern is actually very simple.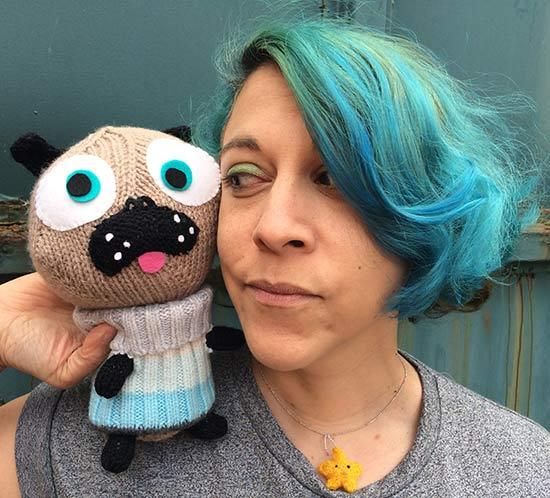 So Tuggle and I are pals - I've never had a dog before! - but Philip's poodle on Dartmoor, Frodo, can't quite decide what he thinks about this pug invasion. SIXTY-SIX there will be, Frodo... all the companions you could ever want!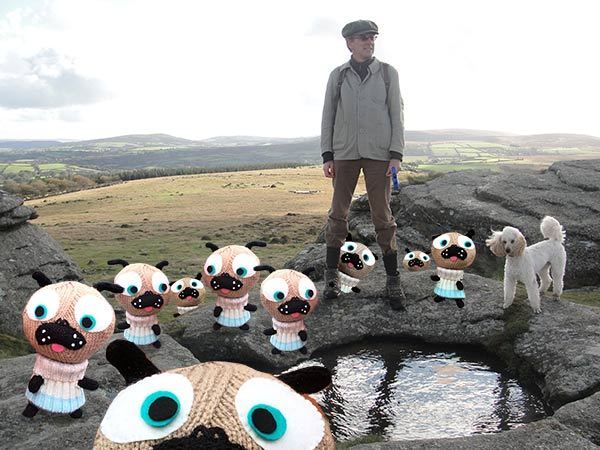 If you knit a pug, please do
share a photo!
We'd love to see yours, and let us know its name. (Philip and I are on Twitter as
@philipreeve1
and
@jabberworks
and Lauren is
@deadlyknitshade
. And we have a
Reeve & McIntyre Facebook page here
.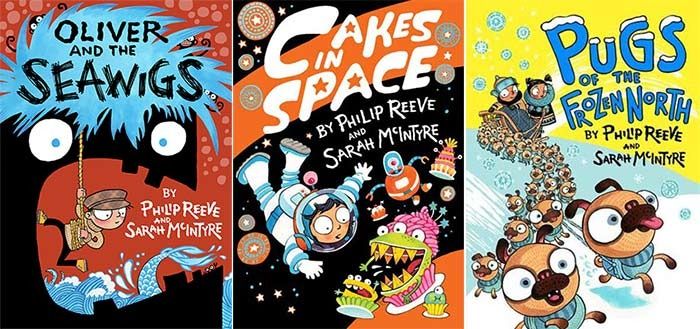 You can also explore the activities we have online for
Oliver and the Seawigs
and
Cakes in Space
. And you can find out what else Lauren's made
over on her website
. You can see a great short video showing all the Knitted Pug pieces coming together
in this blog post by Lauren
:
Now who wouldn't love to have a little knitted pug for a friend? Can you knit, or do you know anyone who does?