Guys, this is exciting! Booktrust have worked with me to come up with a whole online class on how to make comics! I'm always wishing I could get around to more schools, so this is a huge help. There are four videos: how to make a character, tips on making comics, a walk-through where kids can make a comic along with the video, then a fun song at the end, inspired by the comic character.




The video editor has expertly paced the tutorial so teachers can use it in the classroom. But I think people at home can get a lot out of it, too: kids or grownups! You can watch the videos on the website here.




Here's the second video, so you can get a taster. Kids find making comics fun, but it also focuses them on learning how to make a story very clear to a reader. When I lead kids in Comics Jams, I often see them coming to grips with the idea that it's not enough to have a story in their heads, but that they have to give enough clues on the paper for someone else to understand the story without them hovering nearby, explaining it. They partly learn that by drawing the comics, but also by being given someone else's comic, and seeing why it might be difficult to work out what's happening. Learning how to express a series of thoughts clearly is a great concept lesson that applies to any form of communication.



You can find some more tips on leading Comics Jams over on my Jampires website with David O'Connell (who does great workshops). And there's a printable guide to drawing a Sea Monkey from Oliver and the Seawigs by Philip Reeve over on my website. The Write Book site went live yesterday and a few people have already spotted it and seen its potential. Yay!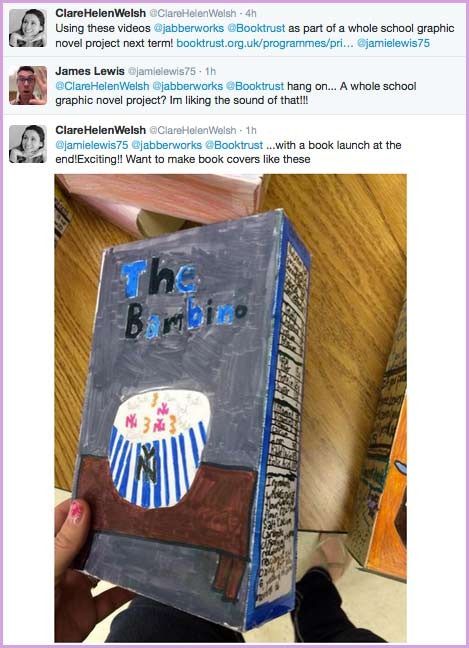 And you know how I'm always banging on about us needing an online comics database? Well, it looks like something's starting to happen! Check out this Booktrust Bookfinder on the website. For people who have no idea what kind of comics to give kids of various ages, this could be super-helpful. It's by no means a comprehensive list, and people can question the age ranging but it's a great start, and user-friendly. I'm always meeting teachers who want to do more with comics but they don't know much about them and need help.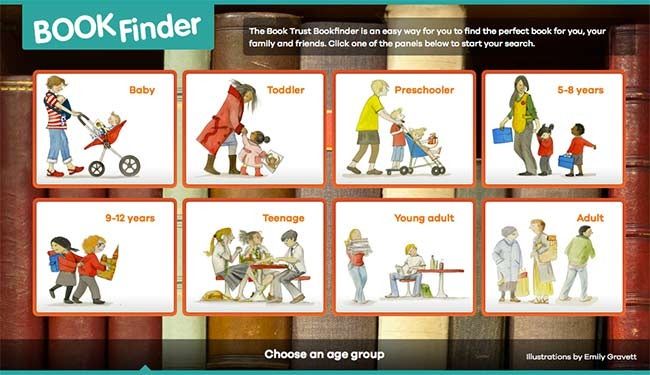 On the Bookfinder, you can find out about my Vern and Lettuce comic book: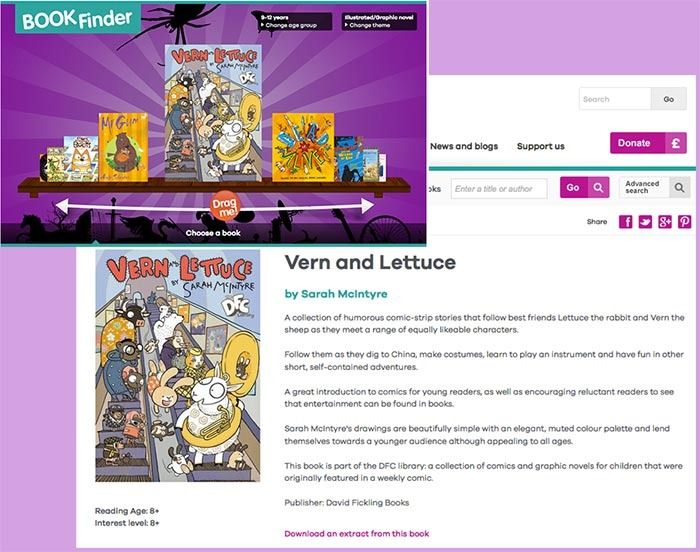 You can even download some pages, so you can get a feel for what kind of comic it is!




I'm really excited about this Write Book teacher toolkit; I think it could become a sort of TED Talks about children's books, with good resources just clicks away from the videos. I know kids get a HUGE amount out of it when I lead them in Comics Jam sessions, and I really hope people will use and share these videos.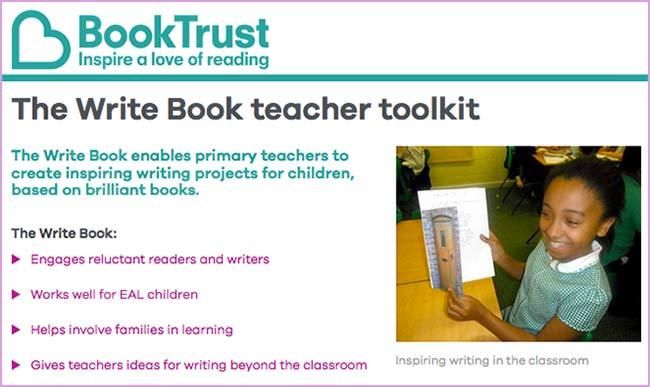 And explore the other resources on the site! You can watch videos by Tony Bradman on rewriting fairy tales and Laura Dockrill's tips on writing and keeping a notebook. If you use our videos to come up with something creative, we'd love it if you'd share them with us! You can tweet them (or get someone to help you tweet them) to @Booktrust, using the hash tag #thewritebook. (And include me - @jabberworks - I'd love to see your comics!)





Big thanks to Anna McKerrow and the Booktrust team for making this happen!