Philip Reeve
and me to all the schoolchildren from 120 schools in Lancashire who voted for
Oliver and the Seawigs
to win the
Lancashire Fantastic Book Awards
! The awards committee presented Reeve and I both with special fancy pens, so we could write a couple letters back to them: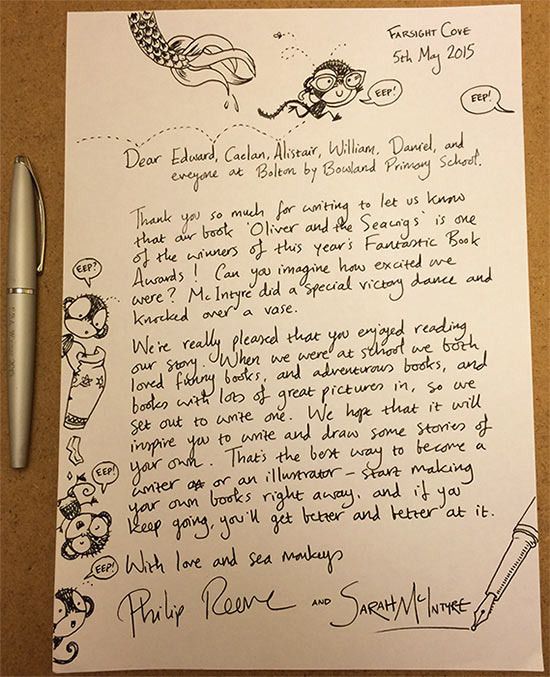 The Lancashire Fantastic Book Awards is a great scheme that encourages kids ages 9-12 to love reading, not for any specific educational target, just to get stuck into reading because it's exciting, full of adventures and unexpected companionship, and something they can have the thrill of doing for the rest of their lives. Find out more about the award and the other winners
over on their website
. Sadly we were unable to attend the ceremony because we were doing a tour in Frankfurt, but here's a short video Reeve, a Sea Monkey and I recorded a week earlier, while were were doing our
Cakes in Space
show in Stratford-upon-Avon.
Thanks so much to all the schools, teachers, librarians and award team! (Oh, and to Oxford University Press and super-talented Reeve, of course, for creating such a smashing story with me.) Check out this great mural by
Lowerhouse Junior School
!
Love those Rambling Islands. Awesome.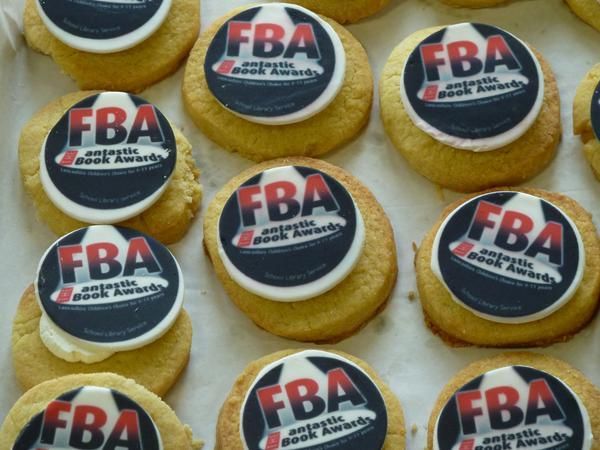 Huge thanks from