Today's official launch of my new Scholastic UK picture book, Dinosaur Police, involved quite a lot of preparation, but not all of it by me. Deadly Knitshade and her crew of dinosaurs were very busy:



And I was BAKING, something I almost never do!




Then we all gathered at the Herne Hill bookshop in south London, Tales on Moon Lane, which had a lovely display of loads of the books I've worked on:




My sculptor friend Eddie Smith had been busy making my hat (for Hay Festival and the launch), and here he is with my Dinosaur Police editor, Pauliina Malinen:




And the hats were terrific! Check out Deadly Knitshade (aka Lauren O'Farrell):


Photos tweeted by @deadlyknitshade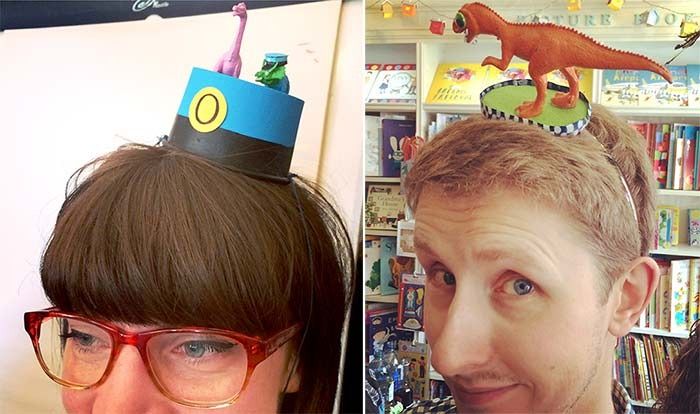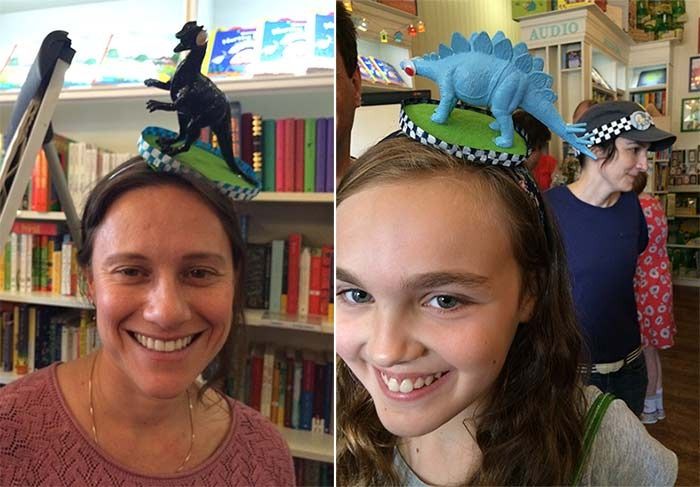 Look at this Officer Brachio badge, stitched by Sami Teasdale! She gave it to me at the end of the day, totally amazing.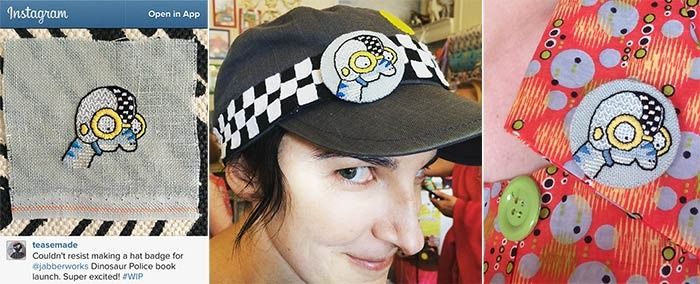 My excellent Scholastic publicist, Dave Sanger, and I did a little Masterchef cooking demonstration: how to make a dinosaur pizza.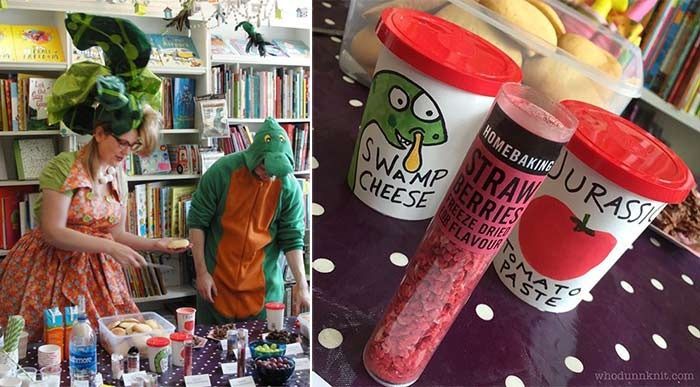 And everyone dug in to the various Triassic, Jurassic and Cretaceous tomato pastes, swamp cheese, chili, mushrooms, everything needed to make a particularly sweet pizza.




Then I swapped hats because my big one kept getting tangled up in the chandeliers. I did a reading... (photo tweeted by Deadly Knitshade)



Photo tweeted by @deadlyknitshade

And Dinosaur Dave acted out some particularly emotional parts of the story:




Then we did some drawing and a song. Look, here's my husband Stuart's drawing! (You can download more drawing activities over on the Dinosaur Police webpage.)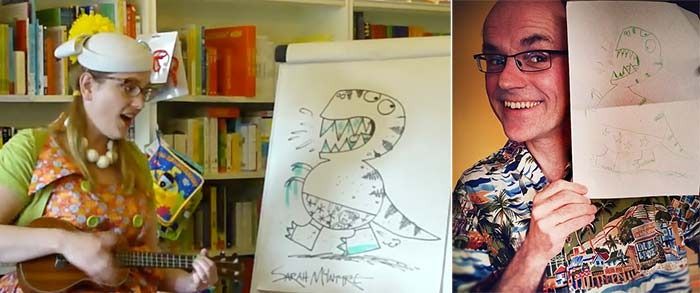 Then we went out to the bookshop back yard for bubbly and book signing and Pauliina gave a fab speech:




Big thanks to Pauliina, my designer Rebecca Essilifie, Dave, Scholastic, Tereze, Juliet and staff at Tales on Moon Lane, my studio mates (Elissa Elwick, Gary Northfield and member-at-large Lauren O'Farrell), web designer Dan Fone, and Stuart for being so supportive! And to everyone who came along for the launch! Lauren shot a Vine video of me signing a book:



But Tales on Moon Lane wasn't our only stop! Earlier that morning Dave and I had taken part in a smaller Story Time at Dulwich Books, which was also good fun!




As Philip Ardagh pointed out, we even made the newspapers, ha ha... Young Holly managed to capture the rascal on paper: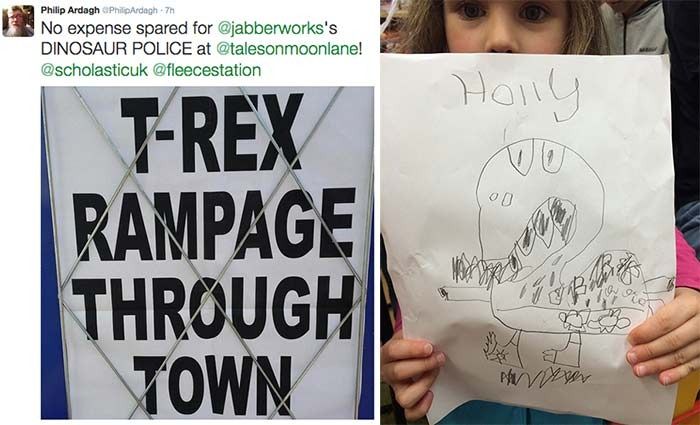 Big thanks to everyone who came along! I also took off my big hat after the intial introduction because I think its sheer size was scaring one of the littlest guys in the front row. (It's better designed for big stage events, I think>)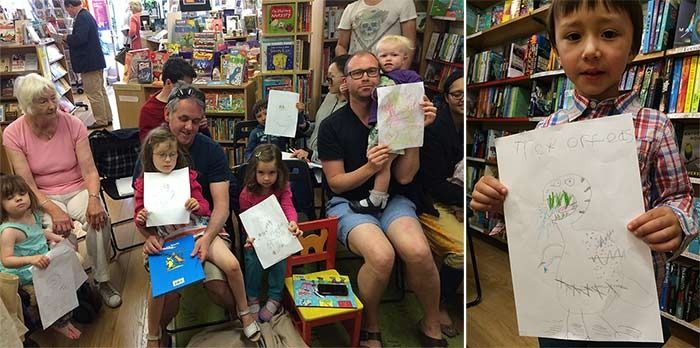 This event was the first time Dave had drawn with me in public AND his first public outing in a dinosaur onesie. VERY BRAVE.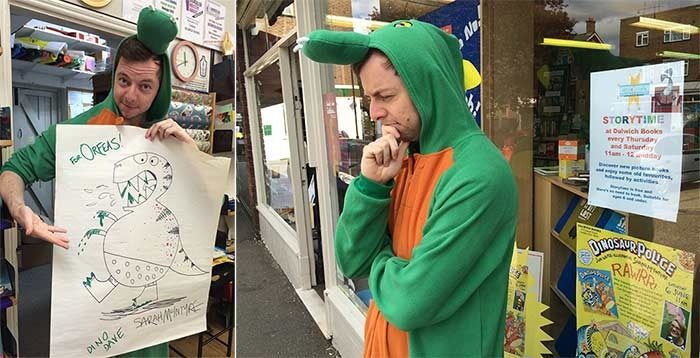 Big thanks to Sheila and Annie for hosting us!




And one last thanks to brave Dinosaur Dave.