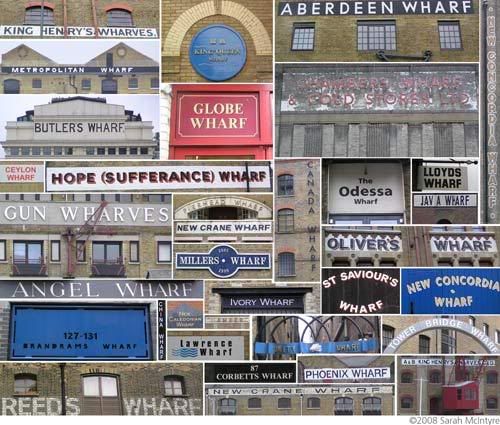 I got up early on Saturday morning and cycled around London's docks and wharves, which must be one of my most favourite places in the world. So many of them still exist, in all different states of usage and repair. I like to play this game where I try to count all the different wharf signs on both sides of the river between Greenwich Foot Tunnel and Tower Bridge. I missed several (such as Convoy's Wharf) because I only decided to play about a quarter of the way around the loop. So if you're in London, you shouldn't have too much difficulty beating my Saturday score of 34. Lots more to be had, especially if you count the street signs. The other tricky part is that a lot of the wharves have two signs, one on the riverside and one on the street side, but you often can't see both at once if the building's flush against the river.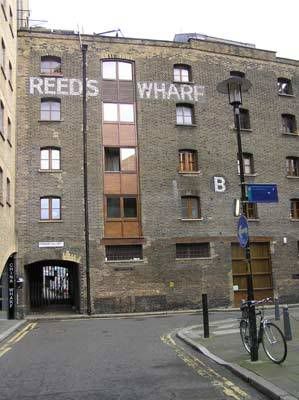 Here's my trusty bike next to the lamp post. The only problem with riverside London is very hard to settle down to draw one or two things, because then I'll miss looking at the 9,145 other amazing things along the way. So I usually end up taking photos instead of drawing, until my battery runs out (246 photos this time). But I WILL draw some of it soon.





I have a total love affair with these doors.



It's funny how this building manages to look so Scottish.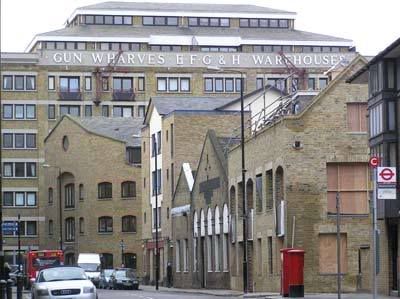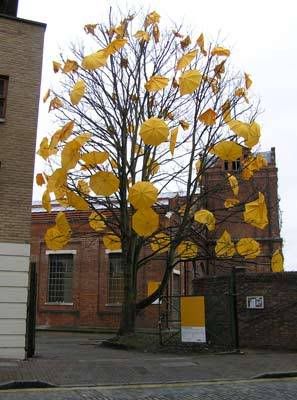 A tree full of yellow umbrellas, must return for better light.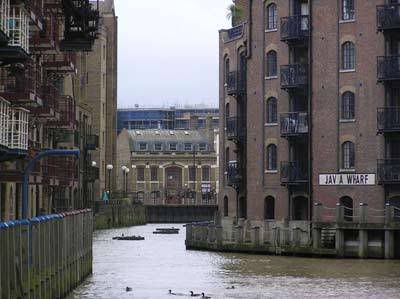 This is a dead end waterway, but James Bond manages to go straight through it in 'The World is Not Enough'.



I'm fairly sure this warehouse won't be around much longer.