Last night I was all a-flutter, waiting for the final episode in the BBC's seven-part mini-series interpreting Susanna Clarke's novel, illustrated by Portia Rosenberg, of Jonathan Strange & Mr Norrell. And I've had fun dashing off character sketches before the start of several episodes. Here's Lady Pole, played by Alice Englert, who spends much of her time being forced to dance, under enchantment: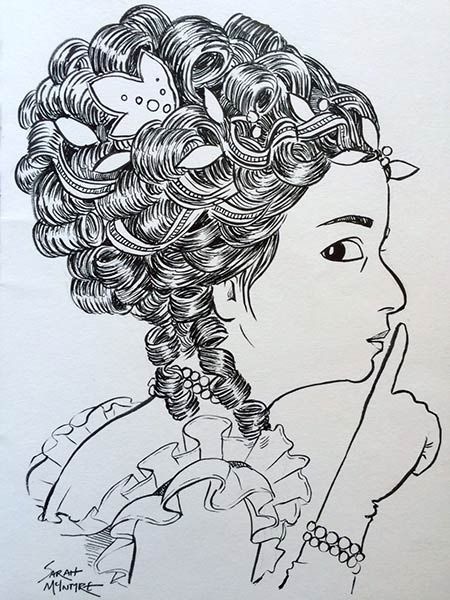 If you don't live in Britain, you might have missed all the fuss. Here's the website and the original trailer:



And the two magicians, Norrell and Strange (played by Eddie Marsan and Bertie Carvel), who are both obsessed with magic, but go about dealing with their obsessions very differently:





The fairy, known as 'The Gentleman', played by Marc Warren who is wonderfully cold, capricious, elegant and awful.




And Twitter went so nuts over the brooding Childermass, played by Enzo Cilenti, that I found it very amusing.




Here's a little out-take with Childermass:



I'll miss all those fine Yorkshire accents. (Well, I'm no expert in Yorkshire accents, but they sounded great to me.) Here's a peek at the original book, which encases a smattering of appropriately murky illustrations by Portia Rosenberg: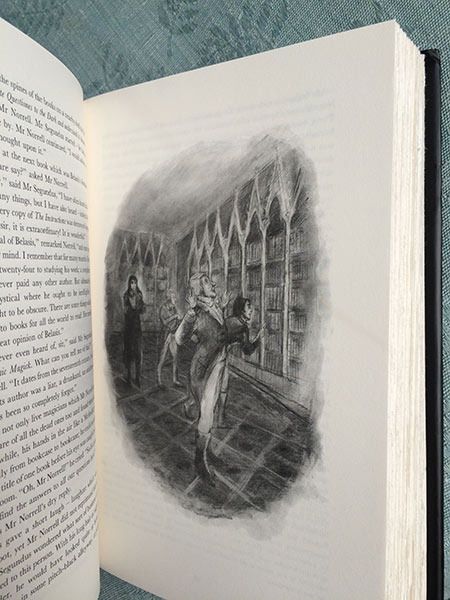 Usually I like to read the book before watching a film. But I tried to read this one years ago, and got distracted, or wandered off or something. But I liked the beveled edges, so I kept it, and when I got caught up in the series, I read it all very quickly because I so wanted to know what was going to happen. And I don't think, in this case, the book suffered for having the film's character's in my head; they were beautifully cast.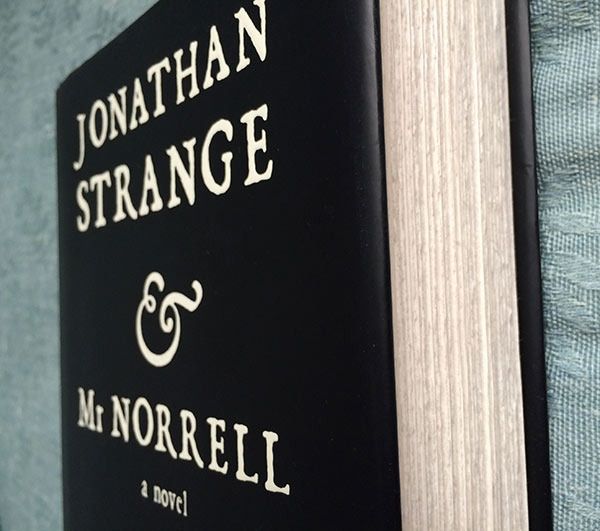 Thanks for some great telly, Peter Harness and the BBC!