Yesterday I got to be a RAILHEAD AMBASSADOR at a special early-preview event for Philip Reeve's upcoming novel, Railhead. (Look at me, being all railway and ambassadorial in gold braid and hat. Also slightly overheated.)




Funnily enough, I used to go to lots of ambassadorial events when I first met my husband, when he was working for the British Embassy in Moscow. Back then, I was very studenty and didn't really have any dress-up clothes, so I pretty much wore black jeans, a velvet shirt and Doc Martens everywhere. All the foreign service wives had perfect English-bought clothes for every occasion and I always felt a bit awkward and gauche. So it was nice to be going to an ambassador event when I'd stopped caring about not blending in and could look like a twit with the greatest of joy, ha ha.

Anyway, back to the book, and I'm really excited about this one. Here's a snapshot of one of the posters on display at the event: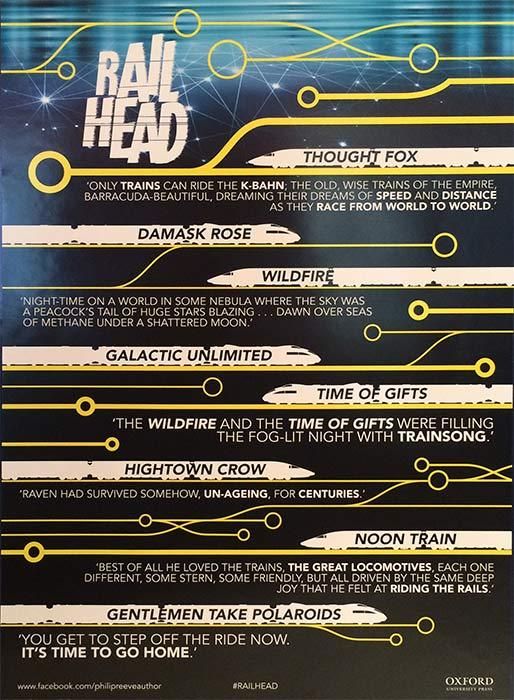 'Gentlemen Take Polaroids' is definitely my favourite train name. And here are the other assembled Railhead Ambassadors! Some of them had won a competition to attend, and others were young reviewers for the Guardian Children's Books website.




Here are a few of the tweets from Philip's first Railhead reading:




Philip had a version of this video (without the text) playing behind him for part of the reading, with footage he'd shot on his travels, and music composed by his wife, Sarah Reeve (aka Lufthansa Terminal).



After the reading and Philip's answers to some very well-thought-out questions from the audience, we had drinks upstairs with Darren Hartwell from BookZone, Caleb Woodbridge and Laura Heath of the aforementioned tweets.




Here's Guardian Chidren's Book website editor Emily Drabble (who, incidentally, commissioned our Seawigs Comics Jam, my How to draw a hungry T-Rex, How to Draw Jampires and How to Draw a Silly Unicorn.)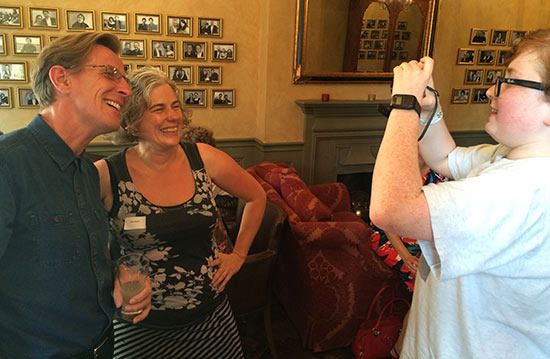 Then I got to meet some more of the ambassadors while Philip signed advance review copies for the guests. (This version isn't quite finished - there will be a few more tweaks and additions in the final version - but it's ready enough to show to reviewers, to give them an early jumpstart before the book comes out in the autumn.)




These guys made me laugh. They're like, 'REEVE? We are going to CRUSH HIS VERY BONES.'




I'll look forward to reading their reviews! And I'll post a review here nearer to the publication date. But I CAN say that Railhead is ace.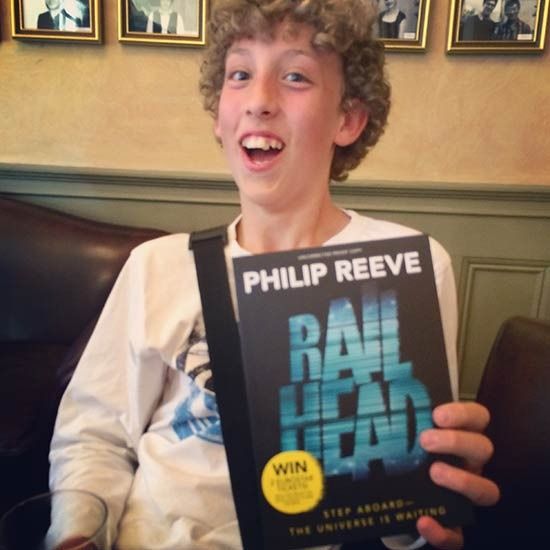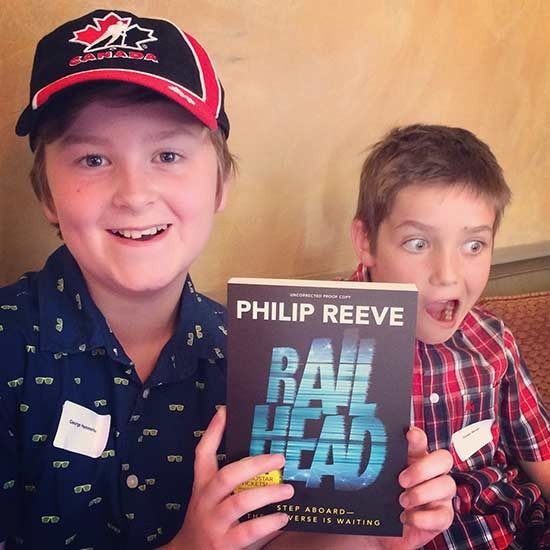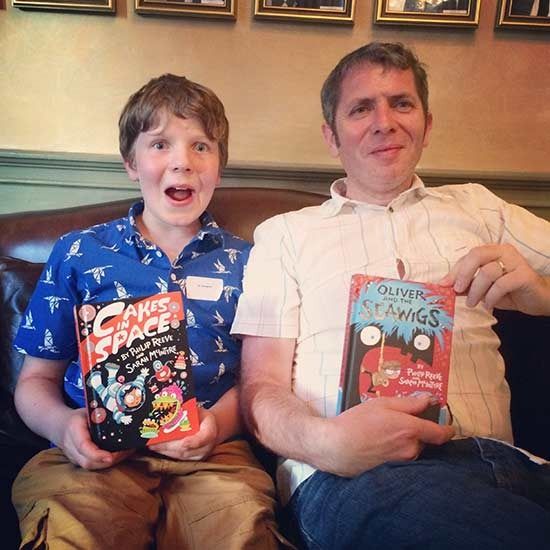 And here's a good showing from the Oxford University Press Railhead publicity team: Keo Baxendine, Liz Scott and Alesha Bonser. You can check out what people are saying over on the #RAILHEAD hash tag.




Funnily enough, on my way to meet Philip, I met a REAL train driver! In fact, I'd met James Bacon before at a comics convention, but I had no idea he drove the Heathrow Express. (How cool is that?)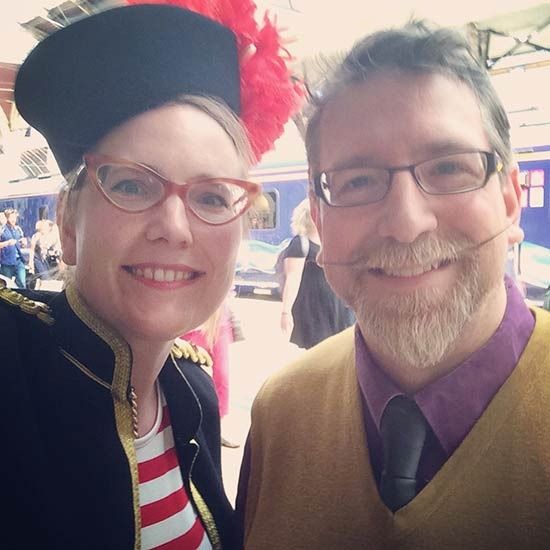 One more thing: Railhead is Philip's solo book (I'm not a co-author), but there's been a lovely review of our joint book, Oliver and the Seawigs by Stephen Holland of the excellent Page 45 comics shop in Nottingham. Stephen's a legendary reviewer, so I was hugely flattered to see that he'd taken time to focus on Seawigs, which isn't even a comic! I love reading his reviews: they're so exuberant, and he comes up with the most original descriptions and observations. And it's wonderful to see a review that talks so much about the illustrations (it's the first time I've ever seen someone describe something in my picture as 'wonky-woo', YESSS. Thanks, Stephen! You can read the whole review here (scroll down a bit).