Yesterday was an exciting day for Oliver and the Seawigs when Oliver, Iris, Cliff the rambling isle and a jabber of Sea Monkeys picked up a UKLA Award! UKLA is the UK Literary Association and I've heard this award called 'the teacher's Carnegie' because it's judged entirely by teachers and it's a big honour to win it. Here's coverage in the Guardian: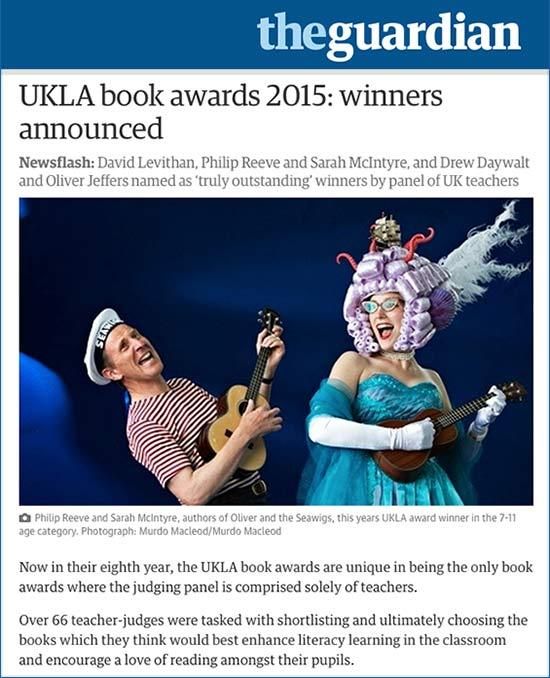 (Read the rest of the article here.)

Even the journey to the ceremony in Nottingham felt a bit special when, in honour of Wimbledon tennis, East Midland Trains surprised everyone with complimentary strawberries.




My co-author Philip Reeve snapped pictures of me busily making a #PicturesMeanBusiness cover for my phone.




When we arrived at the National College for Teaching and Leadership, we ran into fellow Oxford University Press-published author Gill Lewis, our Seawigs publisher Liz Cross and UKLA's Joy Court (who's been very helpful with the #PicturesMeanBusiness campaign).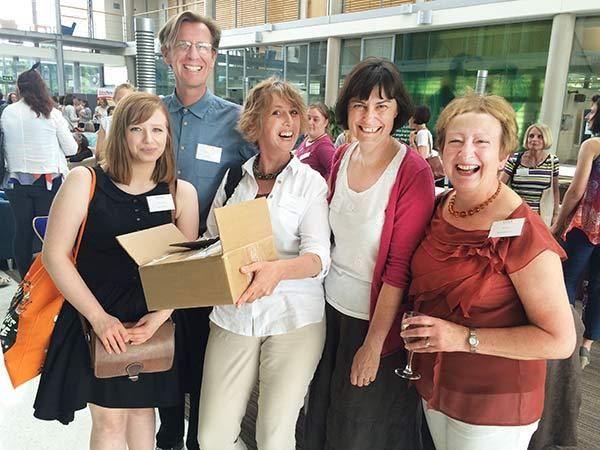 And here's writer Jo Cotterill, and Sarah Howells from OUP who was looking after us for the event.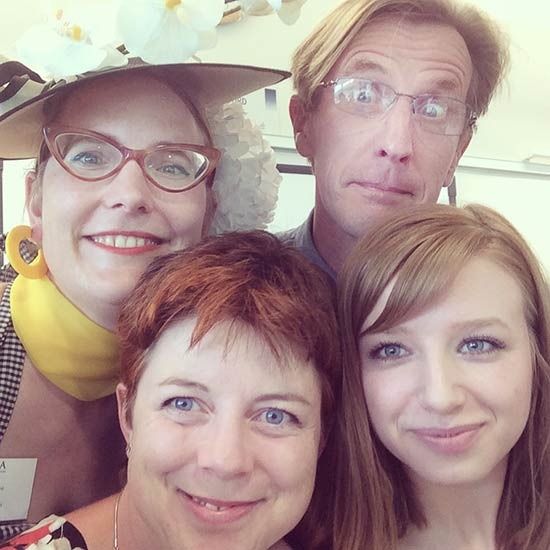 We were supposed to be schmoozing teachers before the ceremony but Reeve was most uncharacteristically reserved.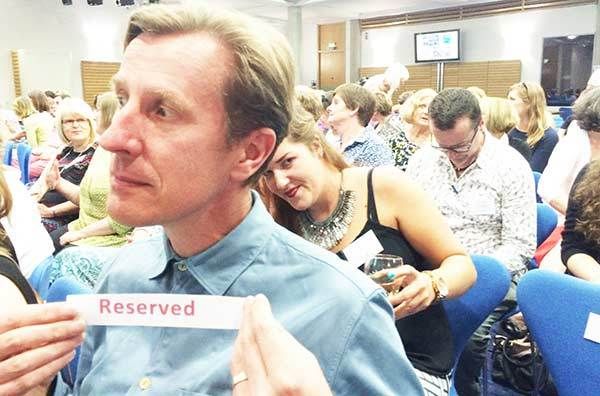 Here's UKLA's Lynda Graham opening the ceremony with a slide of all the shortlisted books for the three categories of awards.




We got to see teachers talk about each book and how they'd used in their classrooms and how the children had responded to them.




I loved hearing from these kids about Oliver and the Seawigs. Check out the knitted Sea Nonkey, and that boy in the middle had made a clay version of Oliver!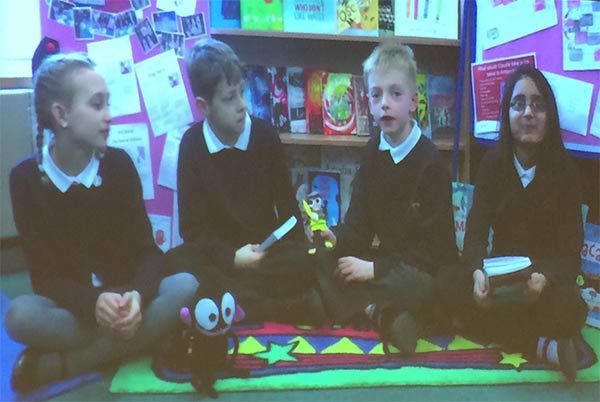 While Seawigs won the main 7-11 award, Heather Butler's Us Minus Mum received a special commendation for dealing with death and grief. It was great to see a special award created for that book that will be very important for specific children going through these issues.

After the ceremony, teachers came up to us afterward and raved about how important the Seawigs illustrations were to getting kids in their 7-11 age group reading and enjoying the experience. They can't get enough of quality illustrated chapter books. Philip and I didn't go into making these books because we saw a huge niche in the market - we just thought it was a great way to tell a story - but it's amazing to hear all the testimonials of how these illustrated books really hit home with kids. Philip and I took turns giving a short speech and making this drawing, and I talked a bit about #PicturesMeanBusiness and urged teachers to encourage their colleagues to talk just as much about the illustrator as the writer when they read and do class projects on books, so kids could have two sources of inspiration instead of one.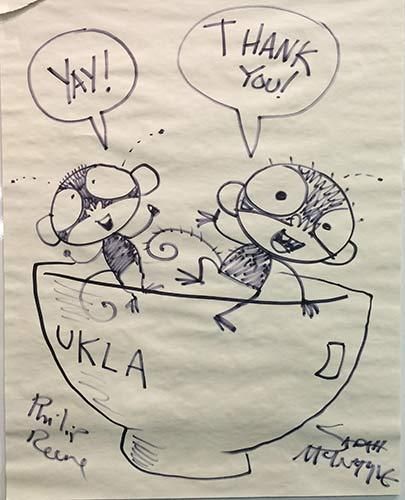 Here's Philip and Chris Haughton mucking around after the dinner UKLA laid on for us.




Huge thanks to UKLA's David Reedy, Lynda Graham and Joy Court, award sponsor MLS, all the teachers and kids who read the huge stacks of books, Marilyn Brocklehurst from Norfolk Children's Book Centre who provided books on the day, our editor Liz Cross for coming along, and Sarah Howell for being so helpful and organised! Oh, and Philip, of course for making an ace book with me. That guy constantly amazes me with the story stuff he comes up with.




If any teachers are reading this, check out my website for free printable activities to go along with our books Oliver and the Seawigs, Cakes in Space, and the upcoming Pugs of the Frozen North.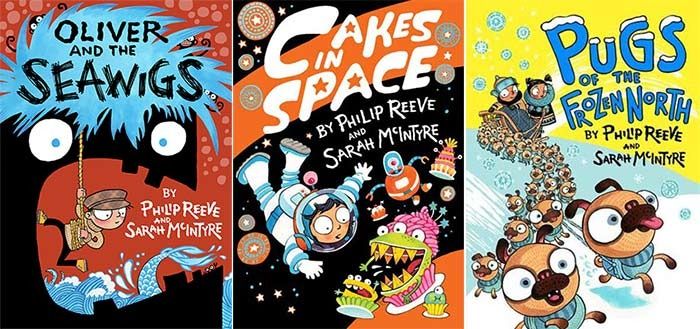 Time to use that award bowl... it's strawberry time!