I love having a studio, but one of the problems is that when I go home, I only have my pencil case with me, none of my paints. So I recently bought a little Winsor & Newton travel watercolour set (recommended by @Jontofski) and thought I'd try to play with it a bit more when I do morning sketches. Here's a little grass sprite I came up with today: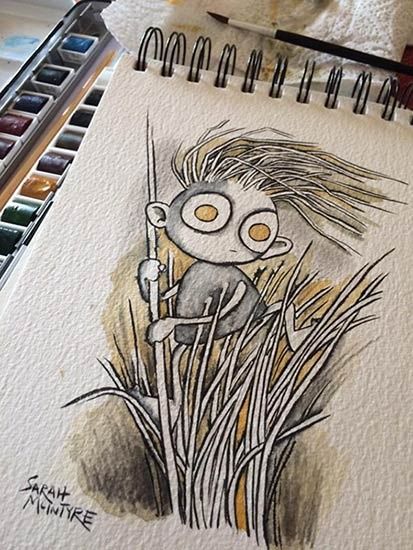 It's the second paintings I made, after this little study of a tuft of grass:




I found the tuft in my pocket from one of my trips to visit the Reeves on Dartmoor. I love all the different kinds of grasses we find there.




And, of course, it only seems natural to attach it to one's head. I suspect the tuft started out as fake ear hair, and Philip said 'GROW UP, MCINTYRE'. My Dad, also, has never grown up; here he is in fine mossy moustache.